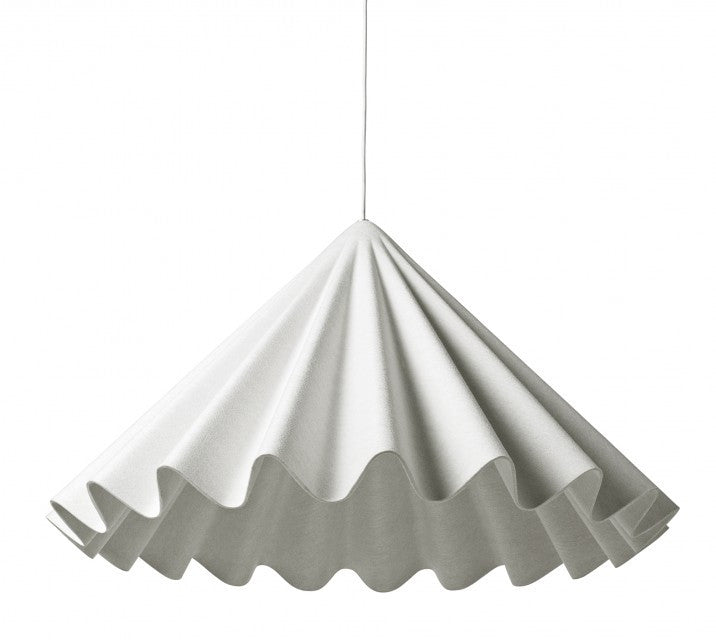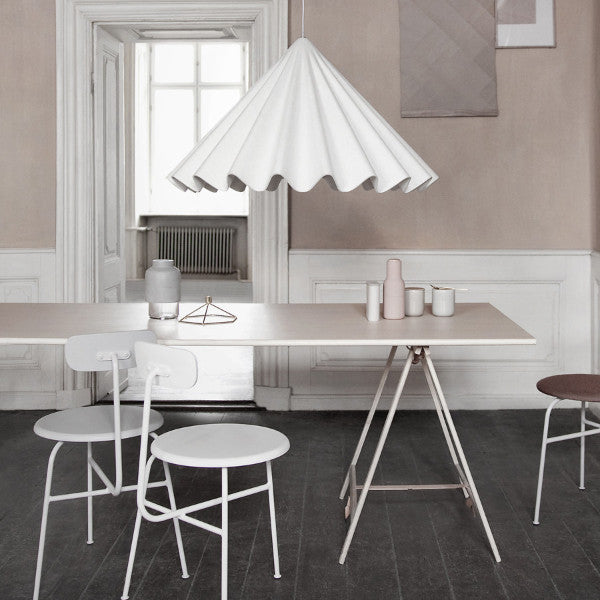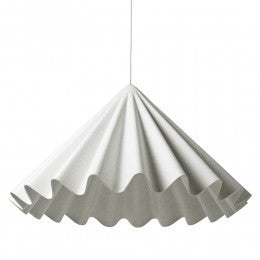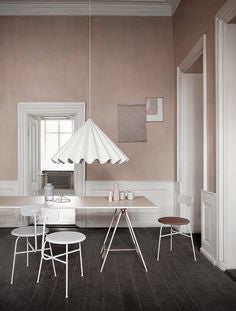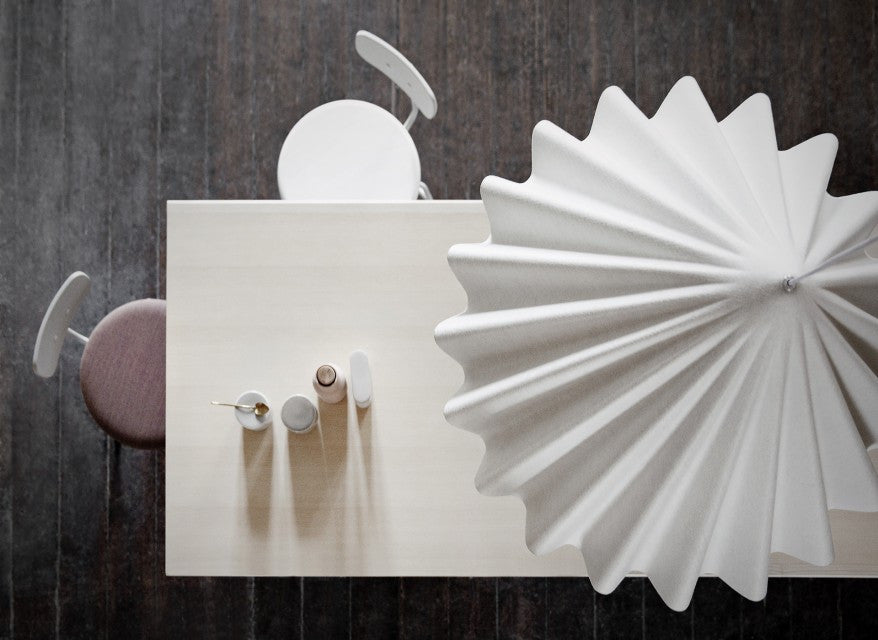 WH Dancing Pendant Lampshade
Ordering Furniture
Please contact us for more information 
▴ Please note this is a pre order item 
▴ Extra delivery costs apply.
▴ Please see our Furniture FAQ for details.
skos-Berlin
Dancing is an elegant and playful pendant light that resembles a dancer twirling skirt. 
Colour: Off White
Material: Polyester felt
Light Source: E27 Max 60W
Size:  H: 58 cm, ∅: 95 cm
Cable Length: max. 300cm
Delivery: dispatched within 3 weeks.
Design is an art of storytelling according to Copenhagen duo Iskos-Berlin, and their Dancing Pendant puts that principle into practice. Exquisite yet with a playful twist, the lamp has the look of a dancer's pleated skirt caught flaring-up mid-twirl. A partnership between two of Scandinavia's leading young designers, Boris Berlin and Aleksej Iskos, the studio is committed to sustainability. Dancing Pendant is made from felt, a 100% recycled material produced mainly from used water bottles.