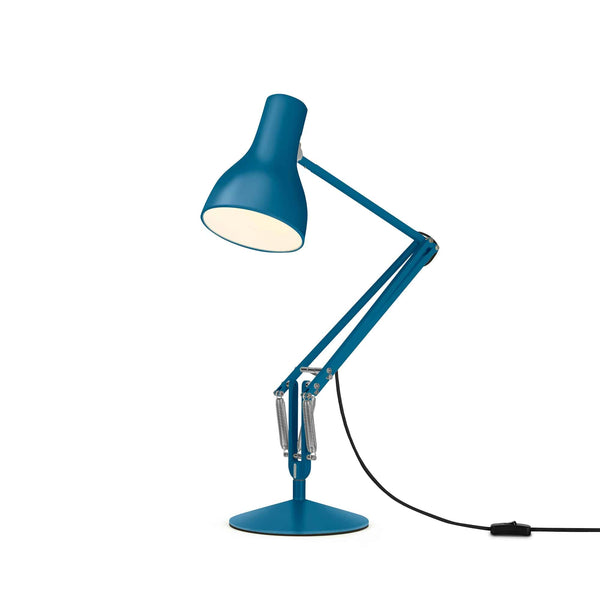 TYPE 75 DESK LAMP | MARGARET HOWELL EDITION | SAXON BLUE


Esteemed British designer Margaret Howell has frequently championed the Anglepoise® lamp, admiring the similar design qualities that are the essence of her clothing: simplicity, functionality, authenticity and timelessness. Following the success of the Yellow Ochre Edition, which was colour-matched to an original 1970's Anglepoise® lamp, Margaret has added two new complementary colours to the collection - Saxon Blue and Sienna.
Technical Info
All Anglepoise lights bought for domestic use after January 2020  are covered by their lifetime guarantee - worldwide. They will either send you replacement parts or organise for it to be repaired. If the lamp cannot be repaired, Anglepoise will replace it and responsibly recycle the old lamp.
Materials: 
Matt paint or brushed aluminium finish, Aluminium shade, Aluminium arms, Chrome plated fittings, Cast iron base with aluminium cover, Anglepoise® constant tension spring technology

Dimensions:
Shade diameter: 14cm
Shade height: 19.2cm
Max reach: 66cm (from base to shade)
Base diameter: 19.5cm
Cable length: 270cm
pre order 1/2 week