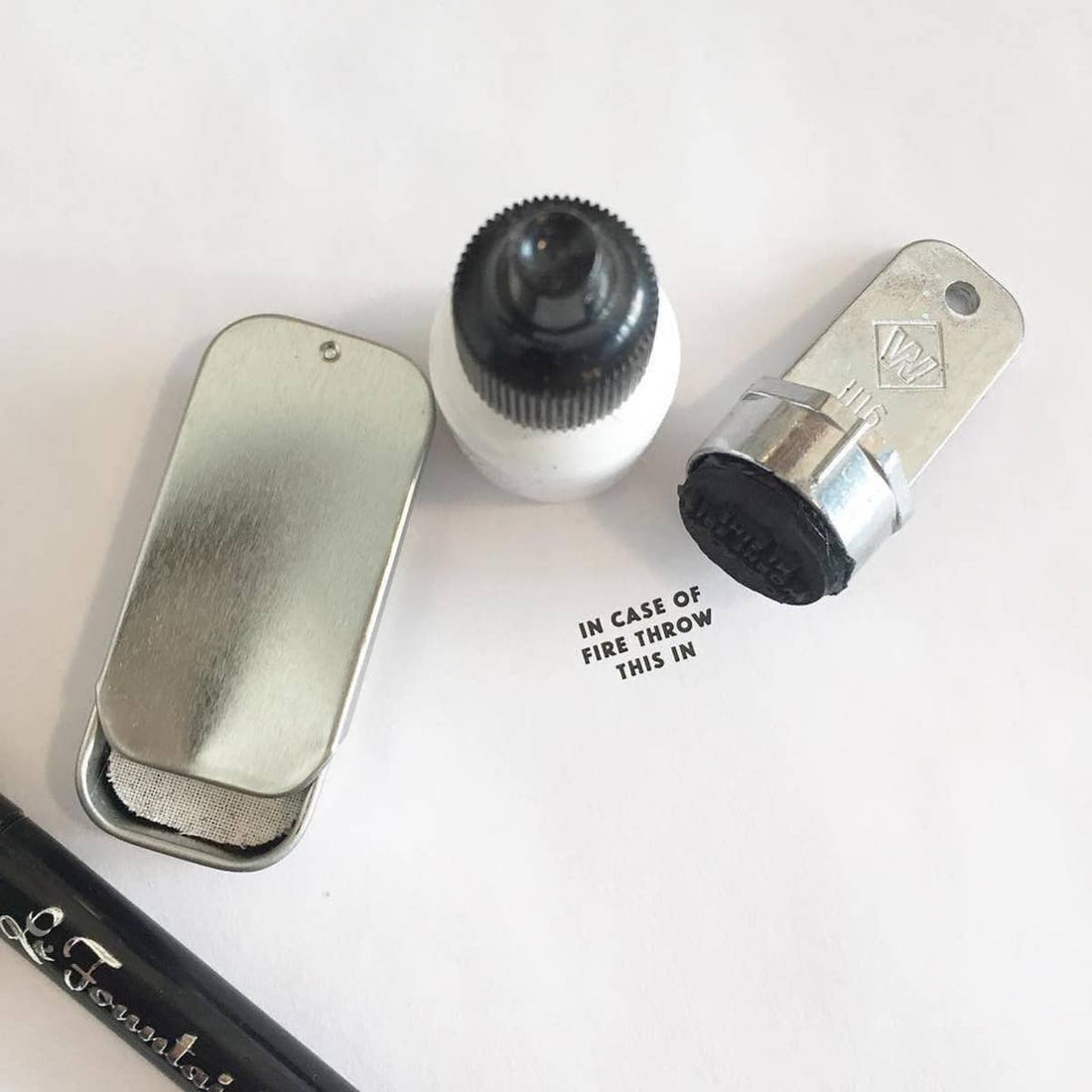 Thumbstamp and Mini Inkpad Set - Merci
Our diminutive industrial thumbstamps make quite an impact. Choose from an array of witty phrases that range from mildly irreverent to eyebrow-raising. Each one comes packaged in a white drawstring cotton pouch with a mini slide-top tin ink pad and a bottle of black ink. Available in over 20 imprint designs.
Custom imprints available, minimum of 5 of the same imprint apply, contact us for details.
.75 circular stamp area
Stamper size is 1.75" x .75"
Made in the US