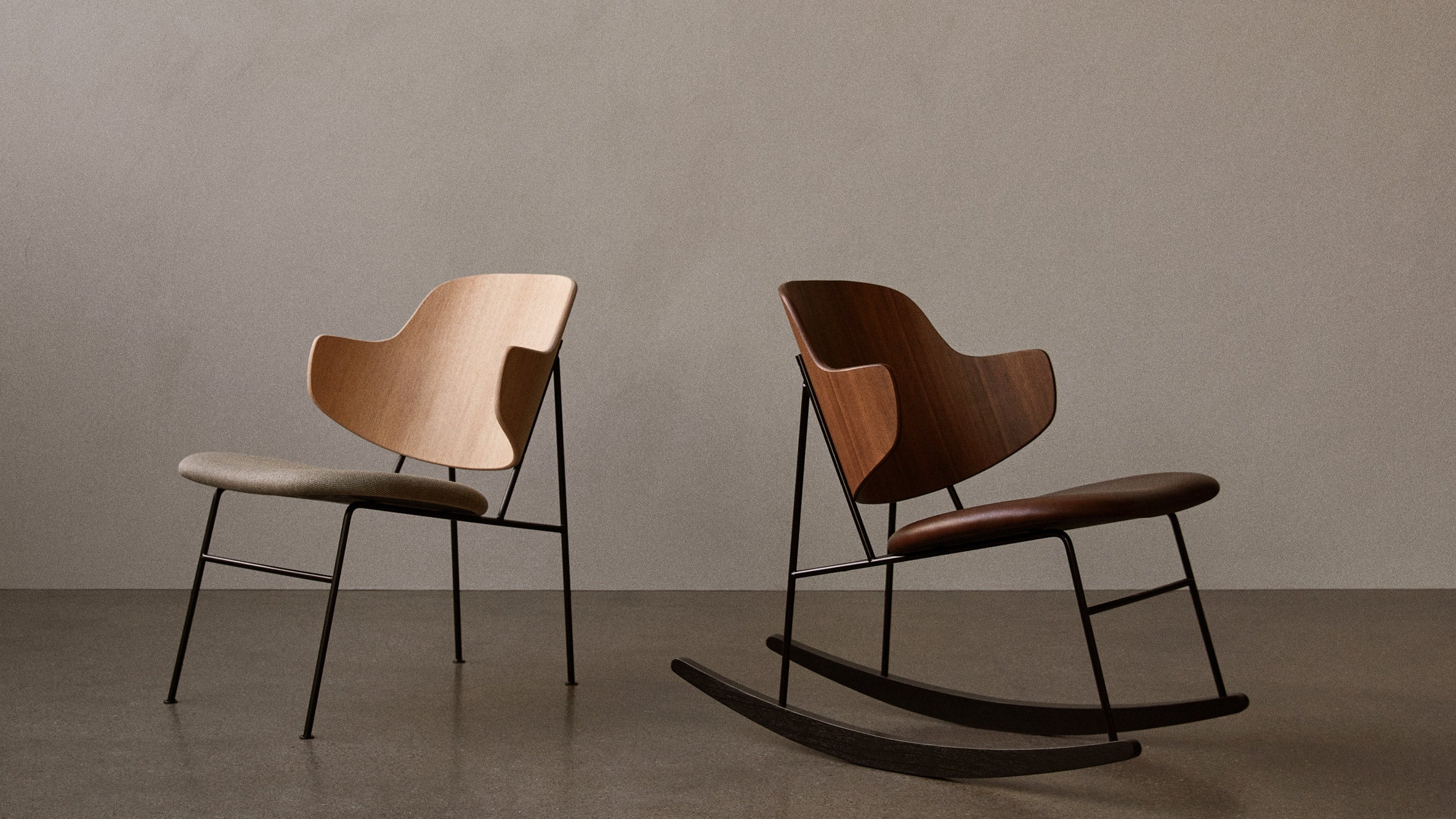 T
Please contact us for more information 
▴ Please note this is a pre order item 
▴ Extra delivery costs apply.
▴ Please see our Furniture FAQ for details.
he Penguin Lounge Chair is a mid-century masterpiece. Reclining and harmonious, but with plenty of boldness, it is characterised by calmness and balance. Sitting in this deep, low chair feels comfortable and safe. The chair embraces you. When furniture designer Ib Kofod-Larsen designed the Penguin Chair in 1953, he focused on the person who was to sit in it. Its curved back and angled seat cradle the body, and its otherwise remarkably straightforward design provides a surprisingly high level of comfort. The Penguin Lounge Chair has a graphic purity that enables it to interact seamlessly with other furniture pieces.
SHOWN HERE IN WALNUT RE WOOL 218
H: 74 cm
SH: 42 cm
AH: 59,3 cm
W: 56 cm
D: 64 cm
Powder coated steel
Curved plywood
Oak or walnut veneer
If upholstered: foam and upholstery
ALSO AVAILABLE IN ROCKER PLEASE EMAIL FOR FURTHER DETAILS