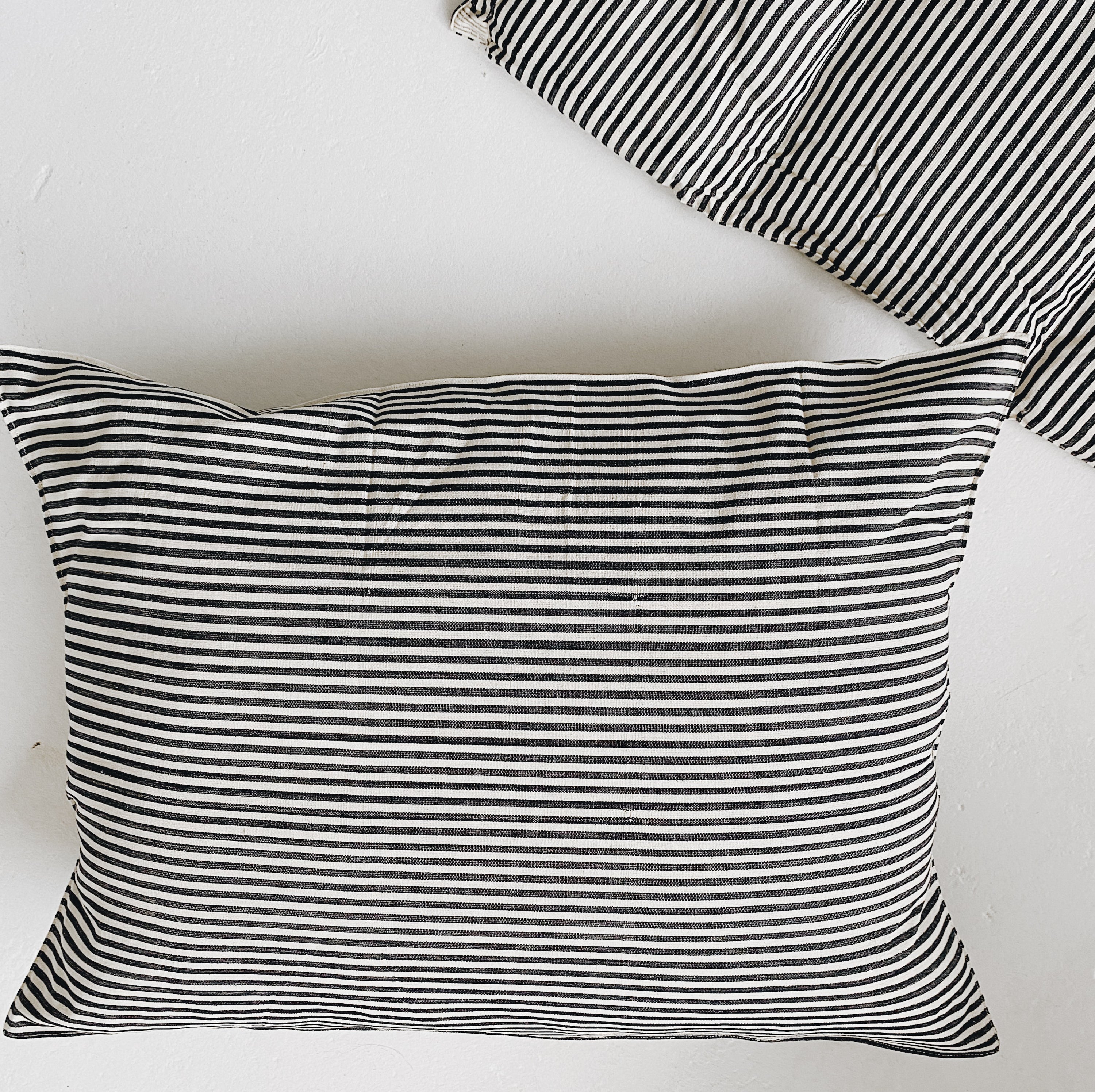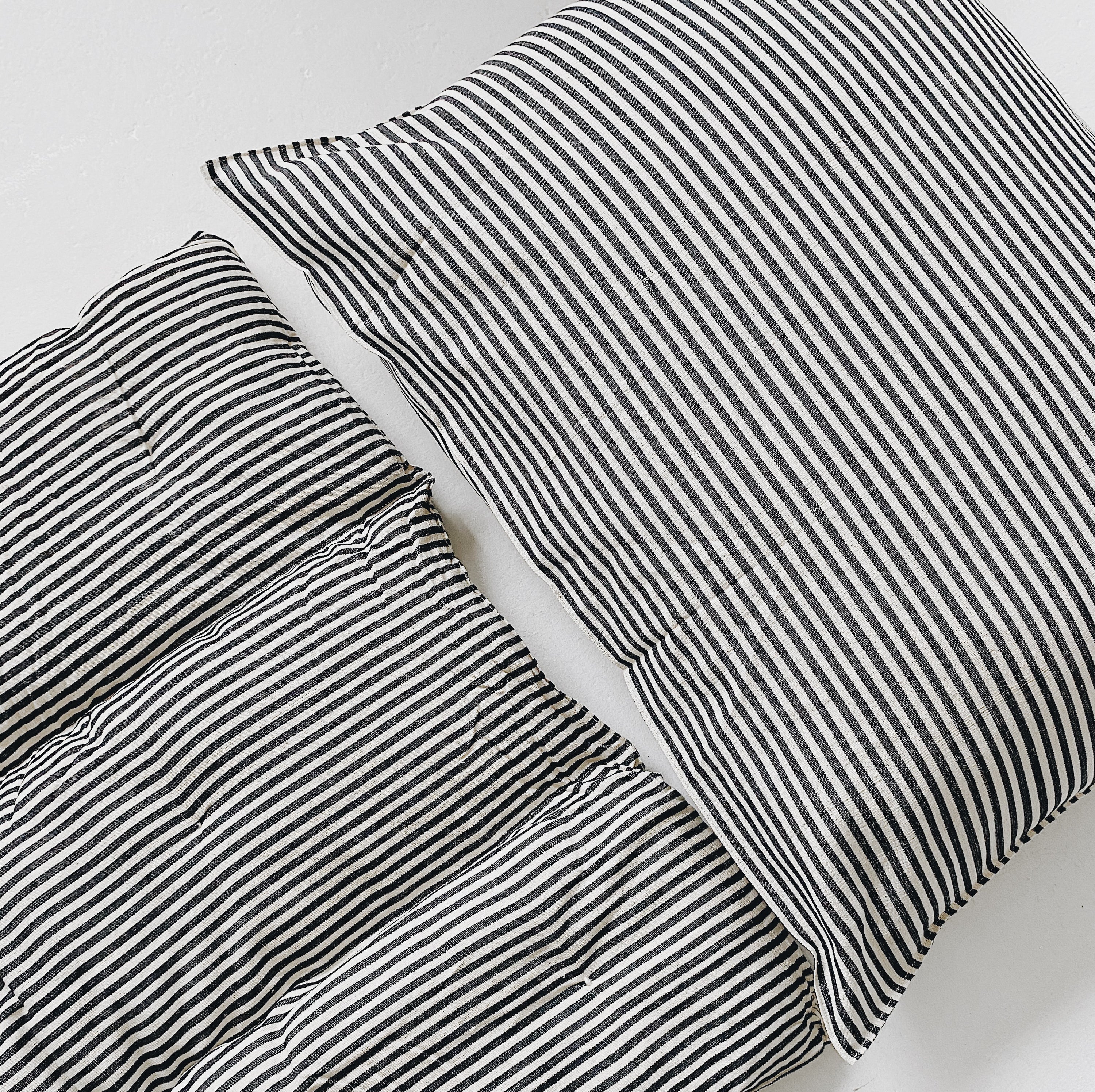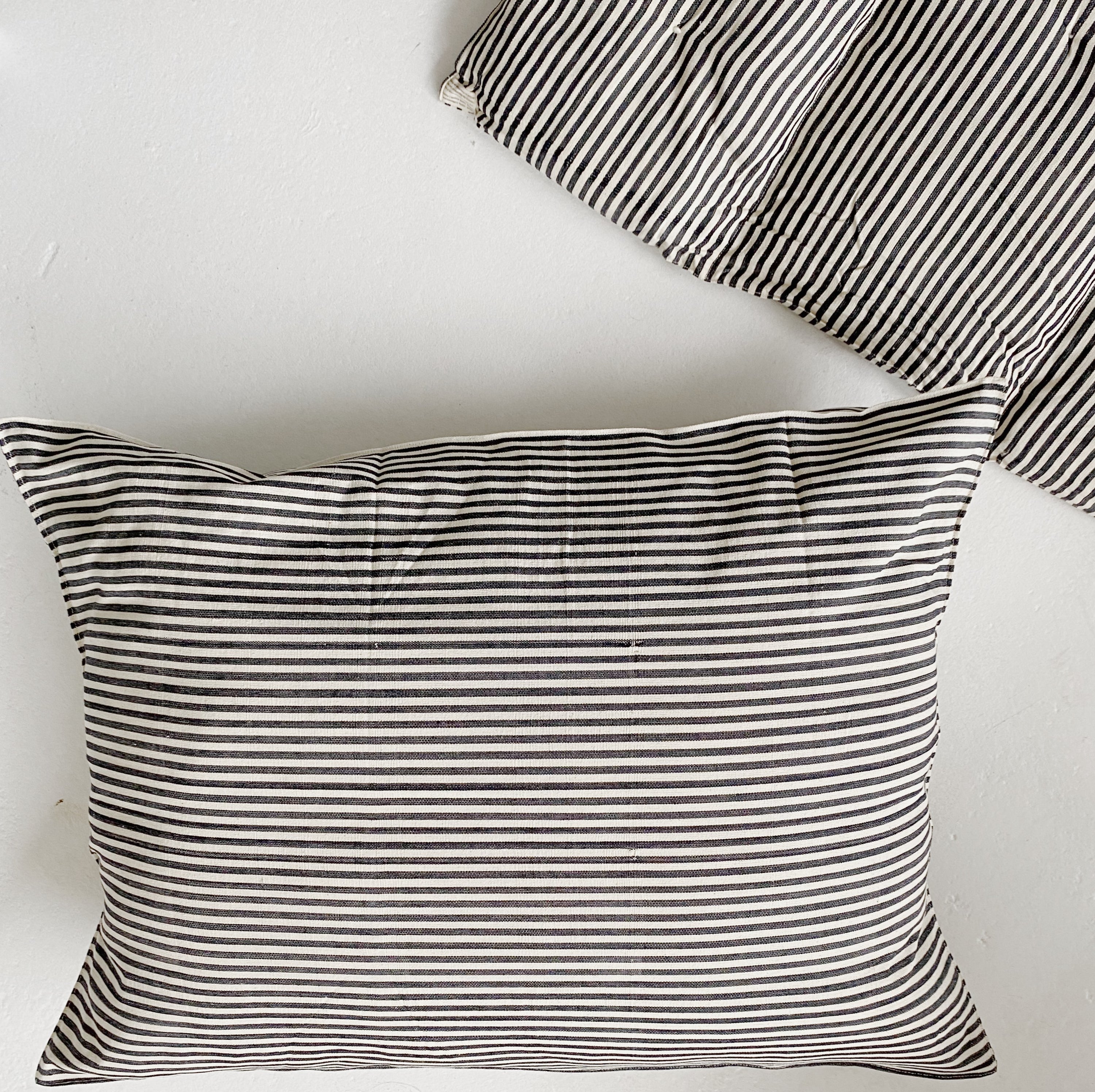 Tensira Large TICKING Cushion was £95
Material: 100% cotton, spun, woven and dyed by hand.
Size: 
50 x 70
Detail: These cushion covers are accompanied by an incomparble soft inner cushions in Kapok, silky 100% natural and hypoallergenic-fiber. Small irregularities or variations in the color should not be considered as a default, this is specific and part of the charm of an entirely handmade product.
The Brand: "
Tensira was founded in 2010 from an encounter between Hamidou Diallo, Guinean origin and Tuulia Makinen Diallo, Finnish origin. Tensira
 is an unique expression of centuries-old Guinean know-how of weaving and indigo dying and Nordic design. 
Hamidou's mother was an indigo dye artist for more 40 years at the Prefecture of Mali in Guinea. She was his first source of inspiration to create TENSIRA. 
Our core value is to promote sustainable production, respect for environment and people as well as guarantee a safe and fair work environment for all our collaborators.« Excluded from globalization, African crafts risk to disappear. My goal is to highlight this craftsmanship and develop a market for this unique know-how which has been passed on from generation to generation ». Hamidou Diallo"