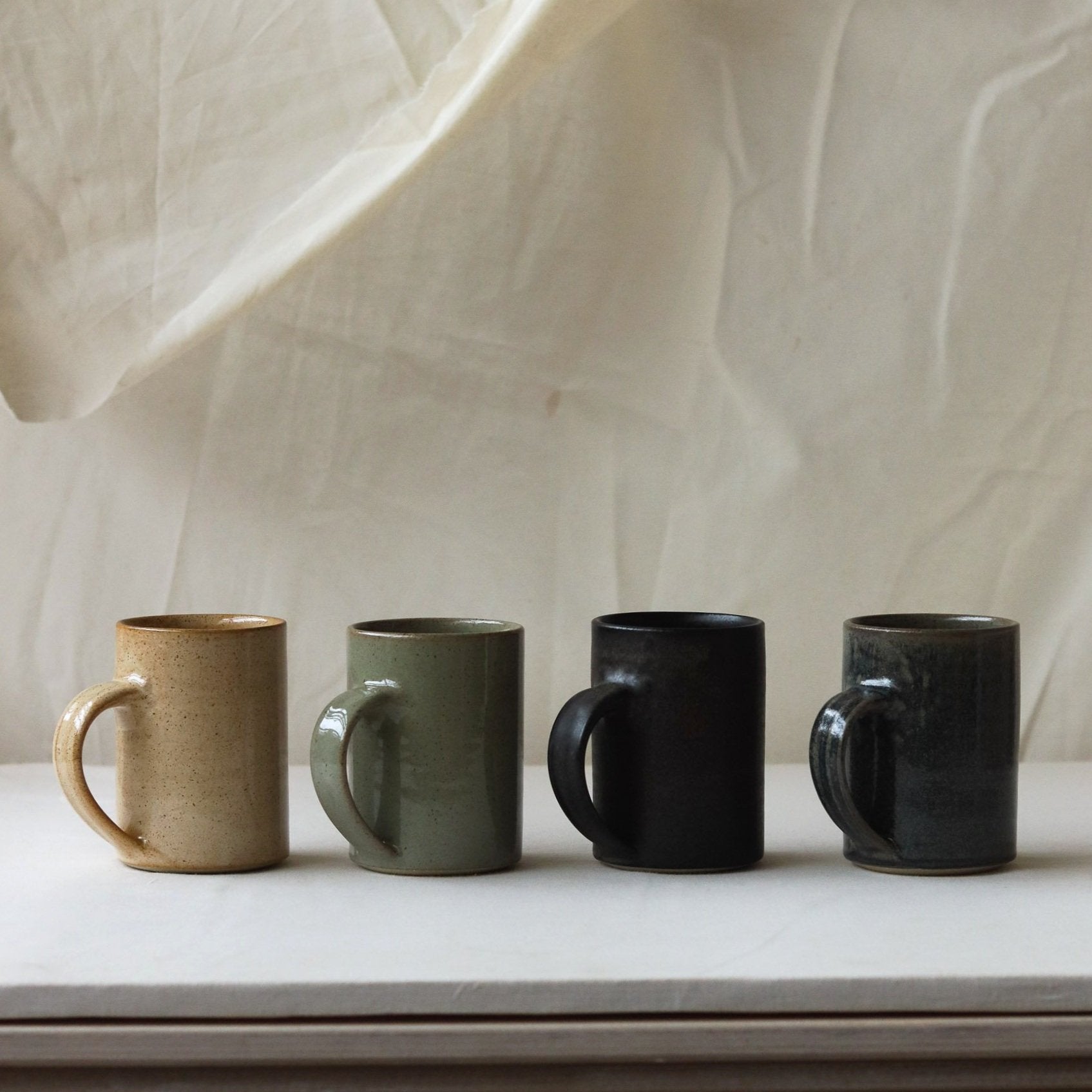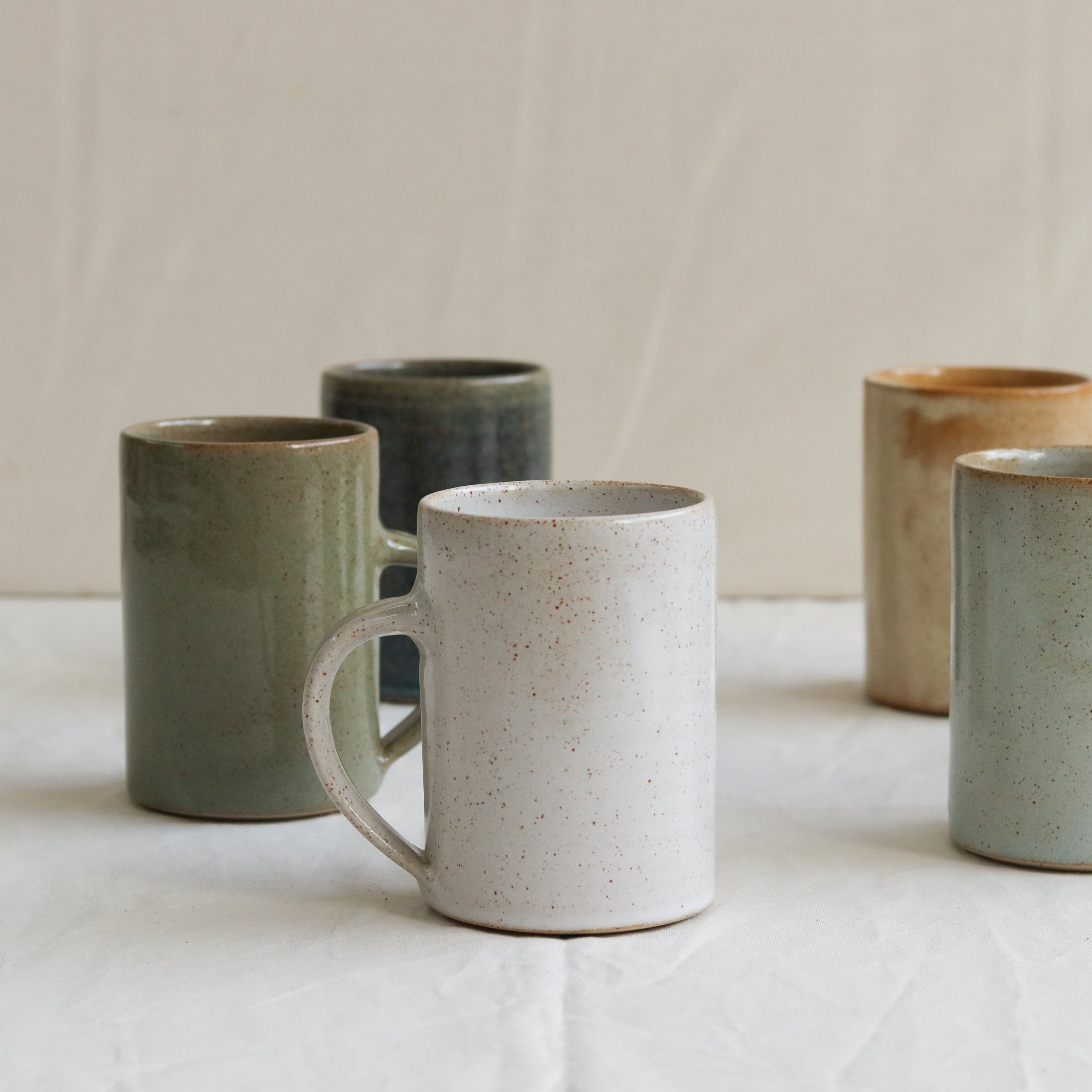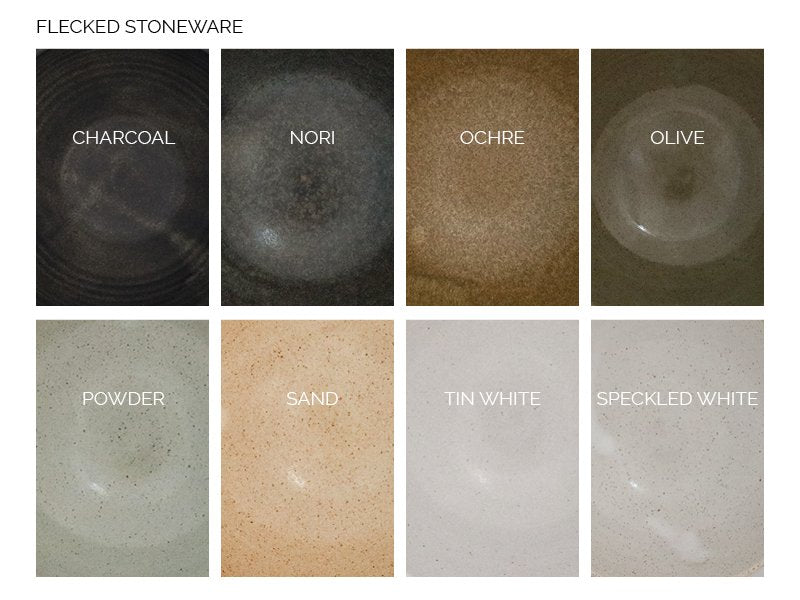 TALL MUG, FLECKED STONEWARE
Tall mug in an iron-rich flecked stoneware and available in the following glazes: tin white, charcoal, nori, ochre, olive, powder, sand and speckled white. To learn more about the different glaze colours.
325ml // 11 cm h x 7.5 cm ø
each piece is made by hand in Sheffield studio. There may be slight variation in the dimensions specified in this listing and also variation in the glaze.
Care and handling:
Every piece is carefully made by hand and may slightly vary in colour and size from the images and description. We recommend that you wash your ceramics by hand when you can as regular dishwasher use may shorten their lifespan. Avoid placing in extreme hot or cold environments such as an oven or a freezer, as this could cause thermal shock and result in fragility and cracking and/or breakage.