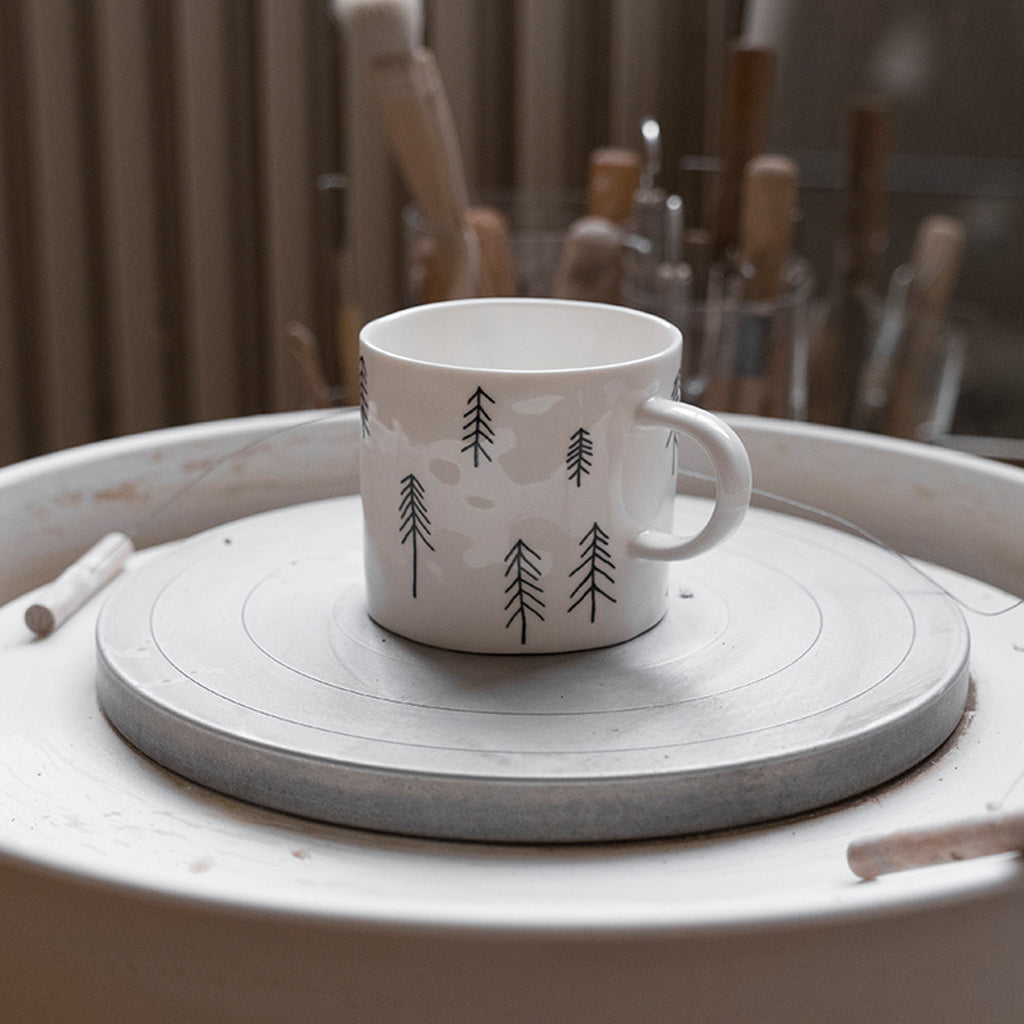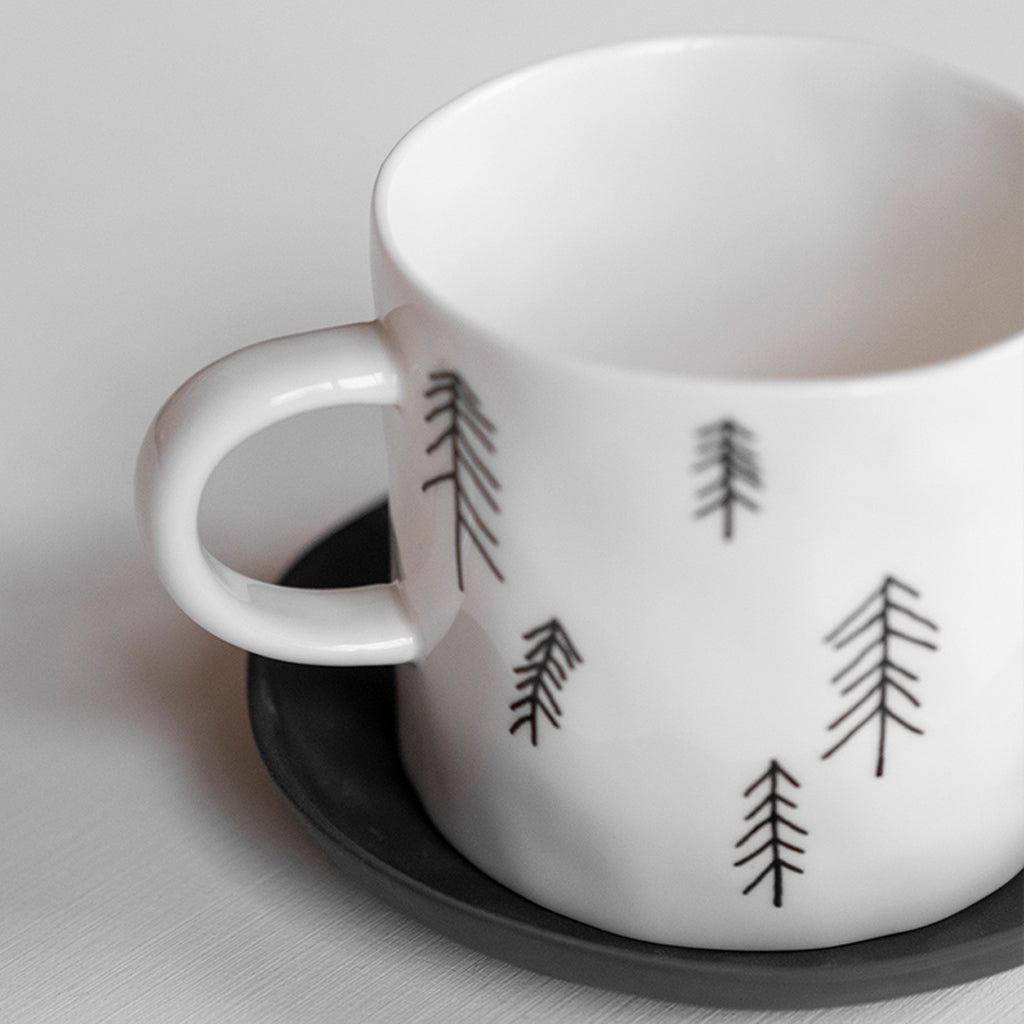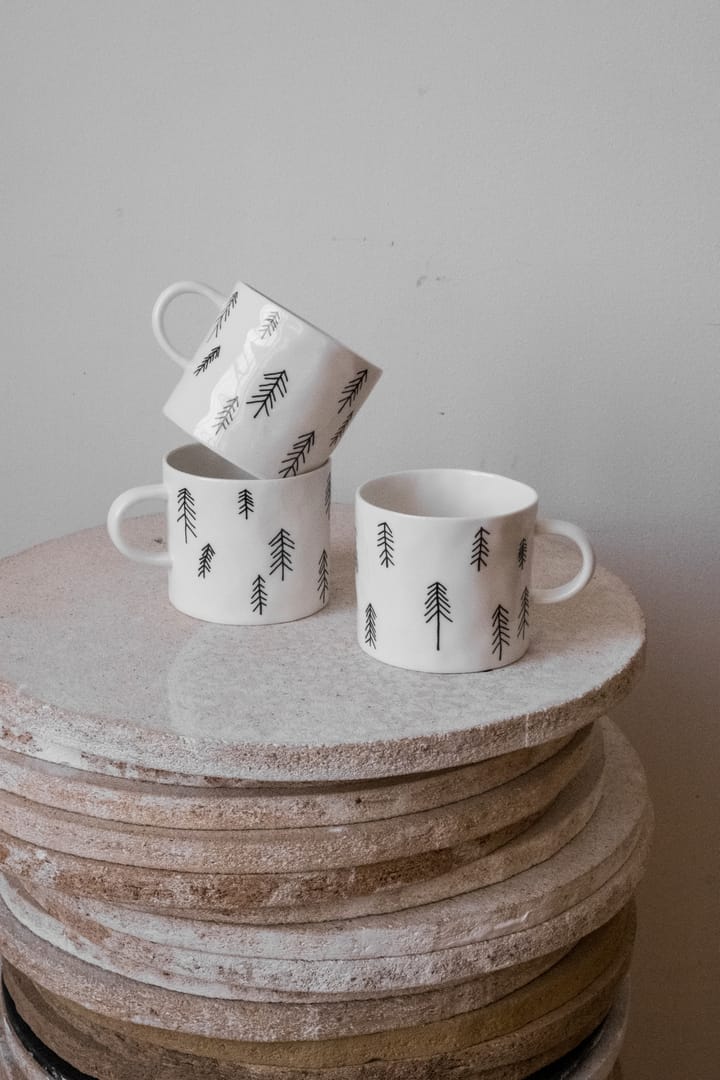 Pine tree cup with handle 27 cl from Swedish Fine Little Day is a handmade mug made of porcelain clay with a nature-inspired pattern of pine trees. This mug is glazed inside as well as out. Serve the first cup of coffee in the morning in this charming mug or invite a friend in for tea or hot chocolate
Brand FINE LITTLE DAY

Designer KAJSA KRAMER

Material composition 

Materials: Porcelain Finish: Glazed

Diameter (cm)

10

Height (cm)

8

Volume (cl)

270

Care instructions

Dishwasher safe.