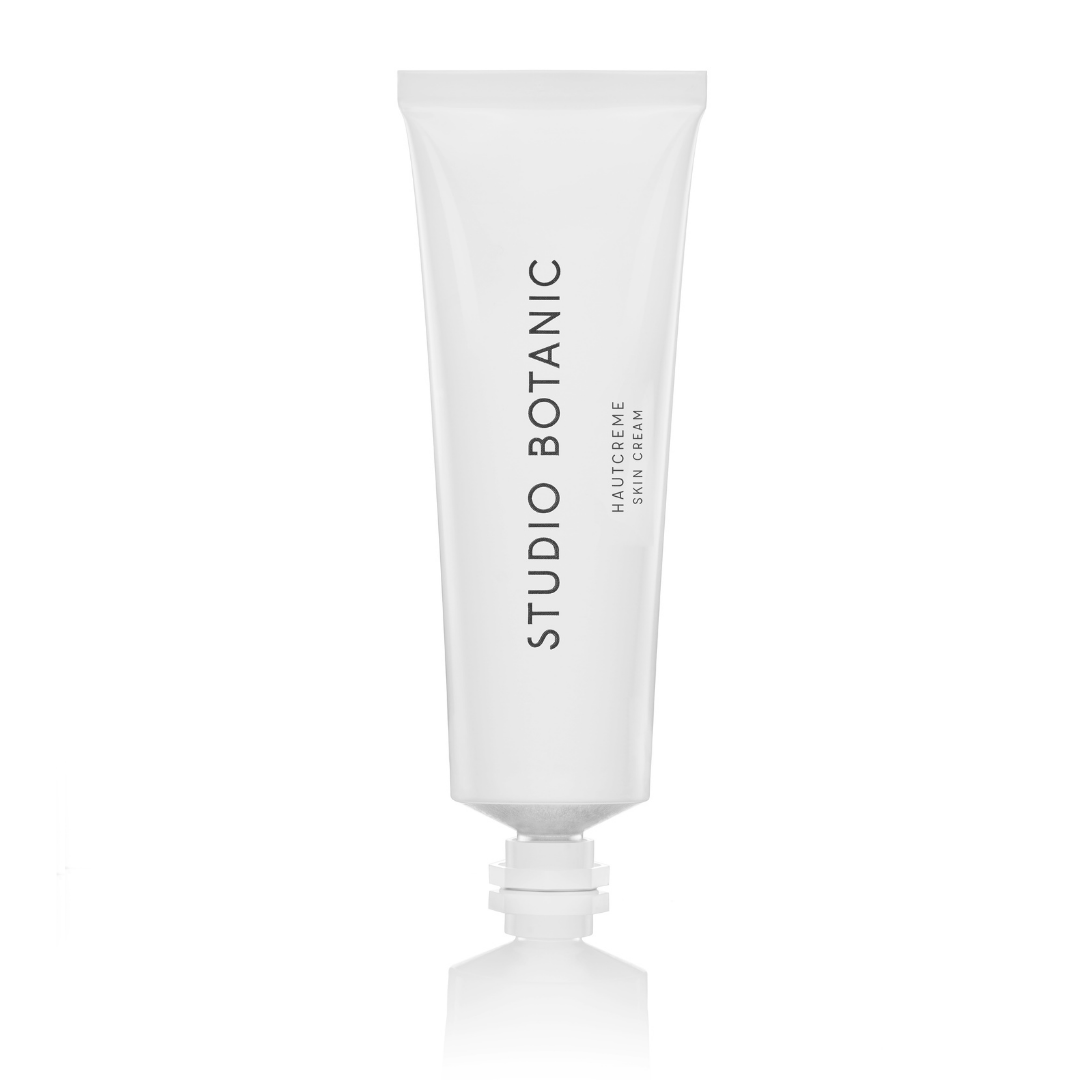 STUDIO BOTANIC SKIN CREAM 50 ml
Our STUDIO BOTANIC SKIN CREAM is a rich intensive care, which nourishes, regenerates and intensively moisturizes dry and stressed skin. You can use it for face, hands and body.
In addition to shea butter and vegan glycerin, the active ingredient Passionline contained in passion fruit seed oil ensures velvety soft skin. It regenerates stressed, damaged skin particularly effectively.
The carefully selected and well-dosed Ho leaf oil as well as rose extracts and rose wax not only exude a delicate, rosy, woody scent, but also have a calming as well as balancing and regenerating effect. In its pure naturalness, the original fragrance reduces over time.
Vegan, high-quality and pure, natural raw ingredients.

The use of ingredients from certified organic cultivation.

The good tolerability of each individual ingredient.

The little use of essential oils and natural fragrances for a subtle botanical scent.

Avoiding unnecessary, irritating or non-natural ingredients.

The certification for natural and vegan formulations and the abandonment of animal testig.

Our products are unisex and designed to appeal equally to all genders and identities.