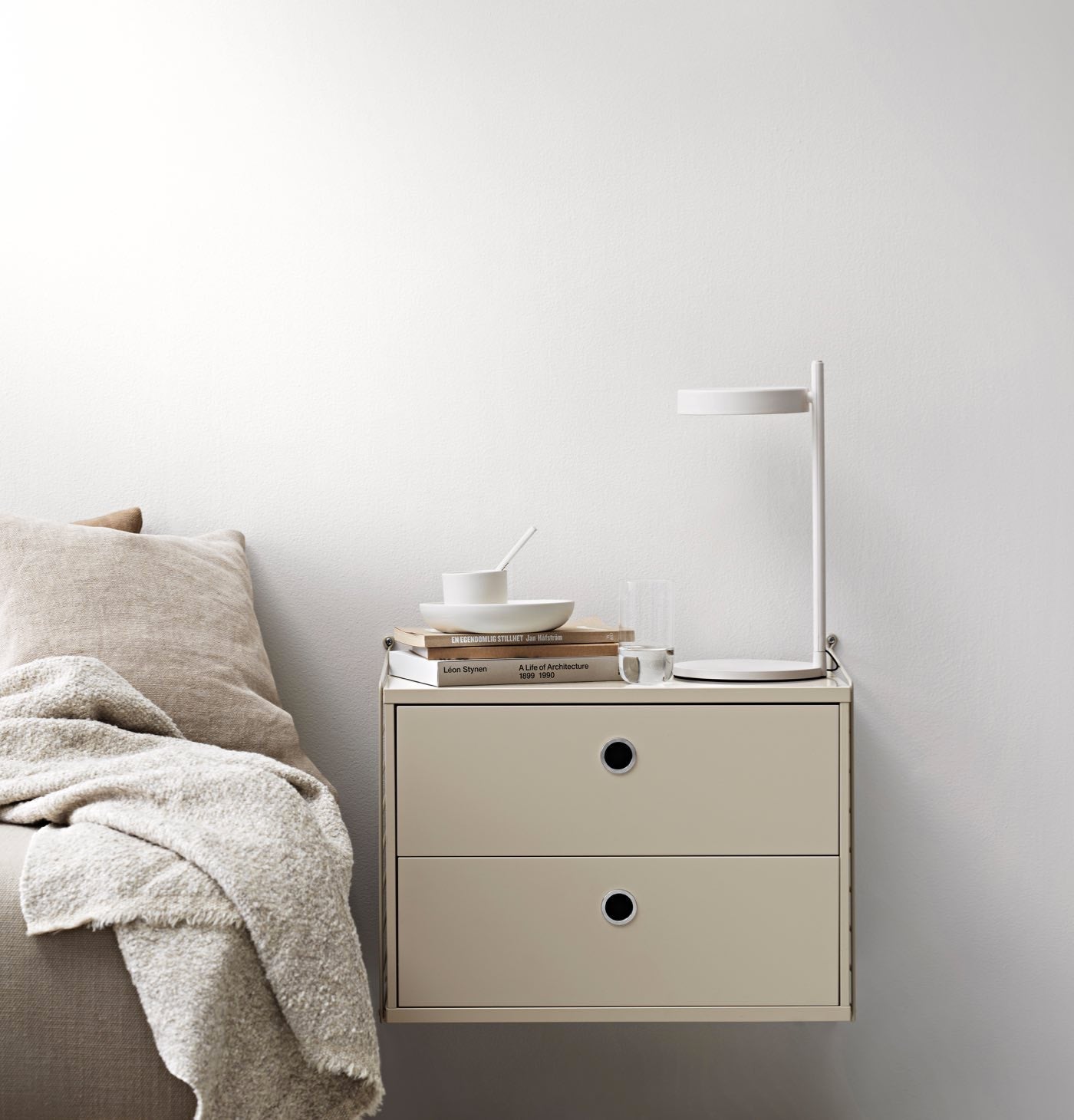 String Shelving bed side table
Please contact us for more information on other colours/combinations
▴ Please note this is a pre order item 
▴ Extra delivery costs apply.
Width: 60 cm
Height: 50 cm
Depth: 30 cm
beige
Timeless design from Nils Strinning - including floor panels, shelves, cabinets, magazine shelves and so much more. This composition is the perfect storage solution for your bedroom. Offering a stylish bedside table together with storage.
Please note there maybe a furniture delivery surcharge for this item.