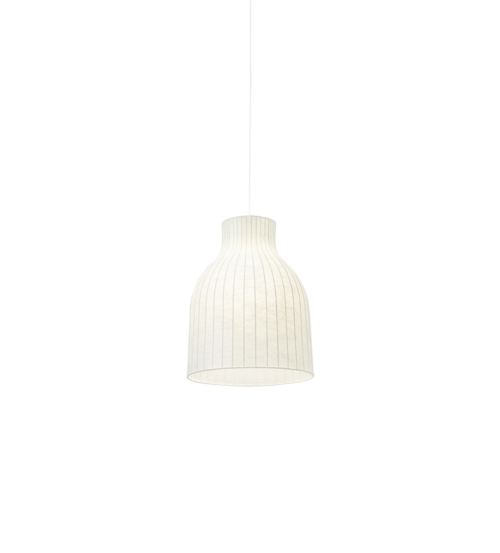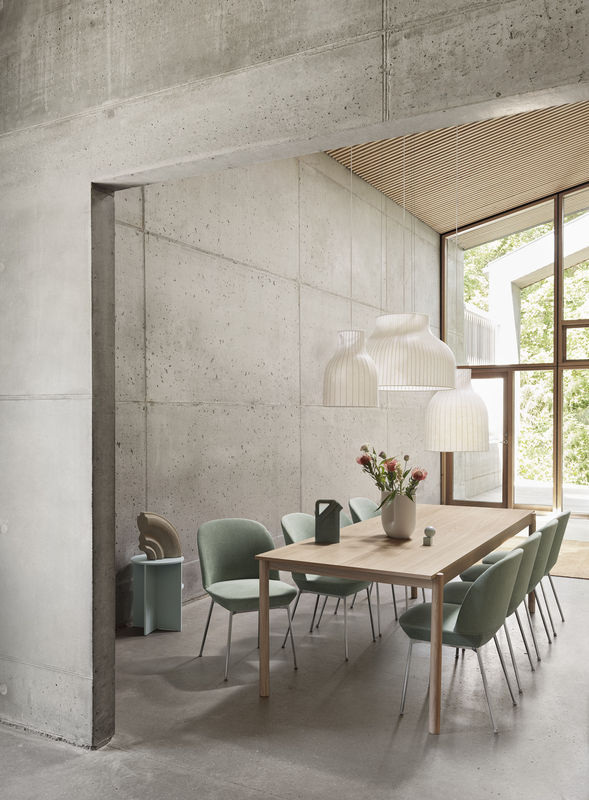 STRAND PENDANT LAMP 40CM/OPEN
IN STOCK 26/6
The Strand Pendant Lamp is designed with soft, playful forms for a modern expression. The design provides both diffused lighting and direct lighting, the latter through its top and bottom opening. The design is made in a sprayed cocoon material that consists of tiny strands for a complex, intriguing structure that, paired with its modern form, gives the Strand Pendant Lamp an almost cloud-like appearance. With its cocoon material filtering light through for a warm, comfortable glow, the Strand Pendant Lamp hovers lightly in space, bringing comfort, harmony and a refined sensitivity to any room.
Additional Information
Please note that the Open Ø60, Closed Ø45, Ø60 and Ø80 come with a wire suspension system with three wires.
| | |
| --- | --- |
| Variant: | White - Open |
| SKU: | 22451 |
| Length: | 40 cm |
| Height: | 50,2 cm |
| Width: | 40 cm |
| Diameter: | 40 cm |
| Cord length: | 300 cm |