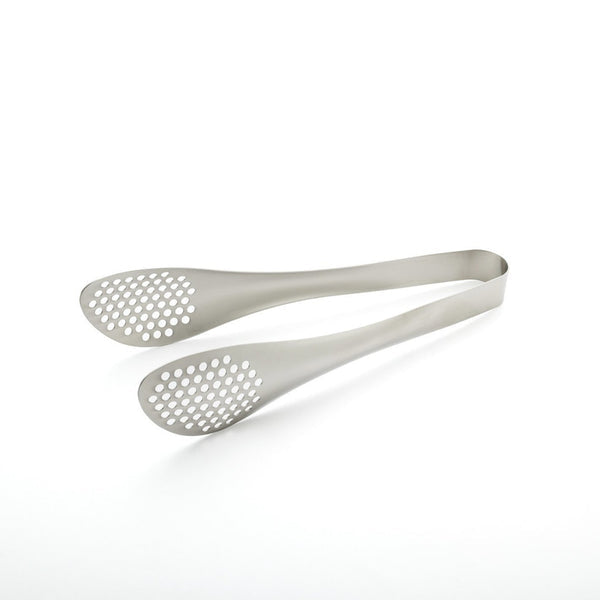 Sori Yanagi Japanese Tongs WITH HOLES
Simple. Elegant. Functional. Timeless. All of these words can be used to describe the designs of Sori Yanagi. These tongs, moulded into form from a single piece of stainless steel, has slight curvatures that fit inside the hand perfectly allowing for a firm grasp on the task at hand.
Sori Yanagi was born as a son of the Japanese Folk Crafts Museum founder, Soetsu Yanagi, in 1915. Having the background of studying both art and architecture in school, he pioneered Japanese postwar industrial design. He also designed the torch holder and the seats in the stadium for the Tokyo Olympic Games in 1964. The designer's focus was to always create long-life products that people finds timelessly useful in everyday life. His philosophy and passion towards the organic beauty in his line of work have been appreciated around the world.
Material: 18/8 Stainless Steel
Made in Japan

Care Instructions: Dishwasher Safe - do not use with teflon coated surfaces.