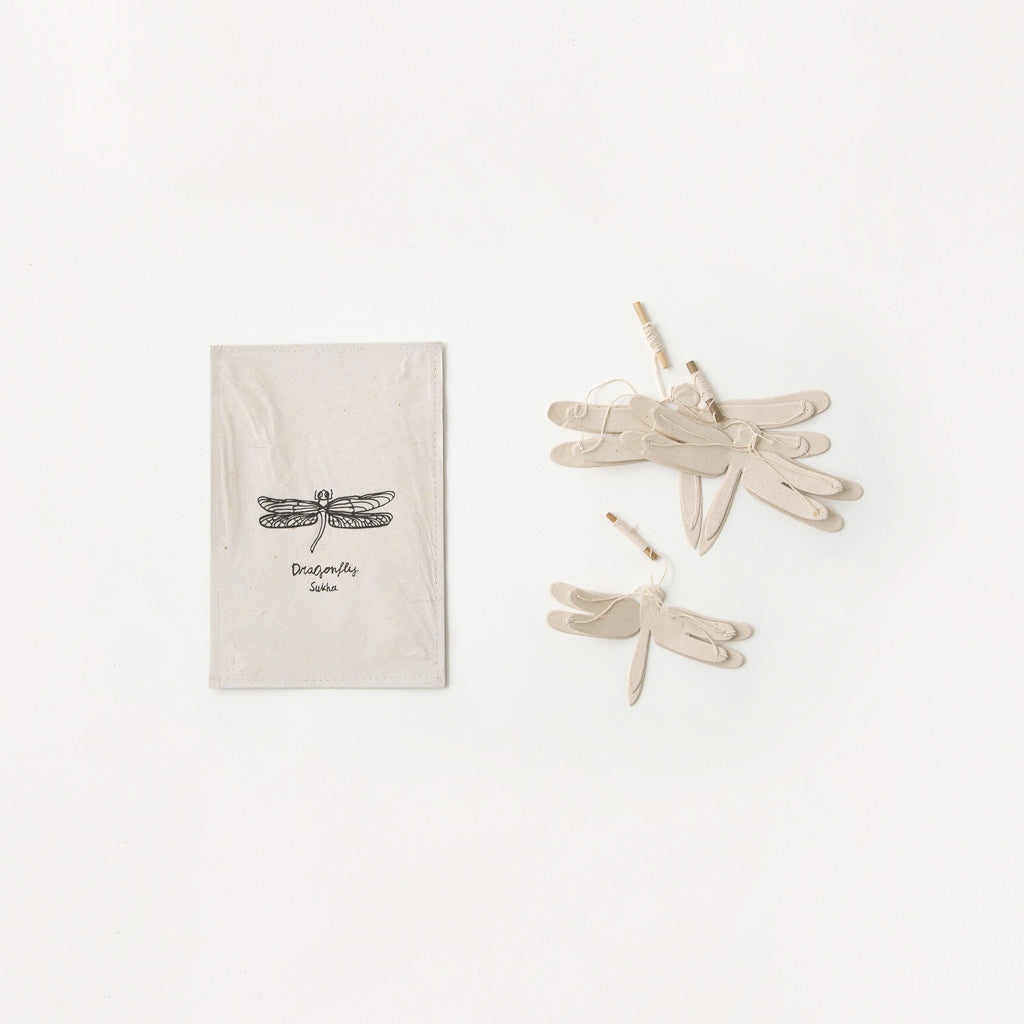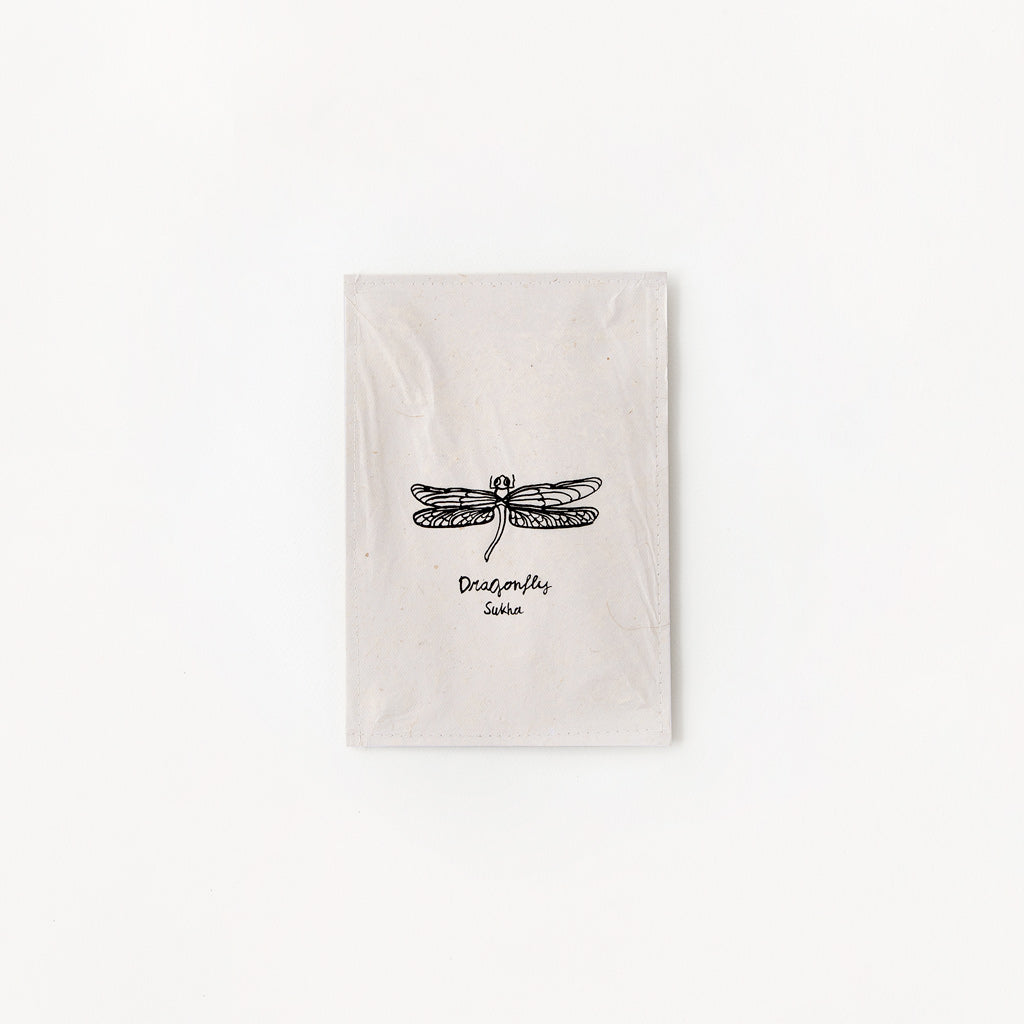 Set of three dragonflies in three different sizes.
MADE OF
Lokta paper originating from the trees in the Himalayas.  And a small wooden twig.
MADE BY
A women's Fairtrade empowerment group in Nepal.
SUKHA'S ADVICE
Please unwind them and arrange them as you like.
Be careful when you open the package, they have a mind of their own.