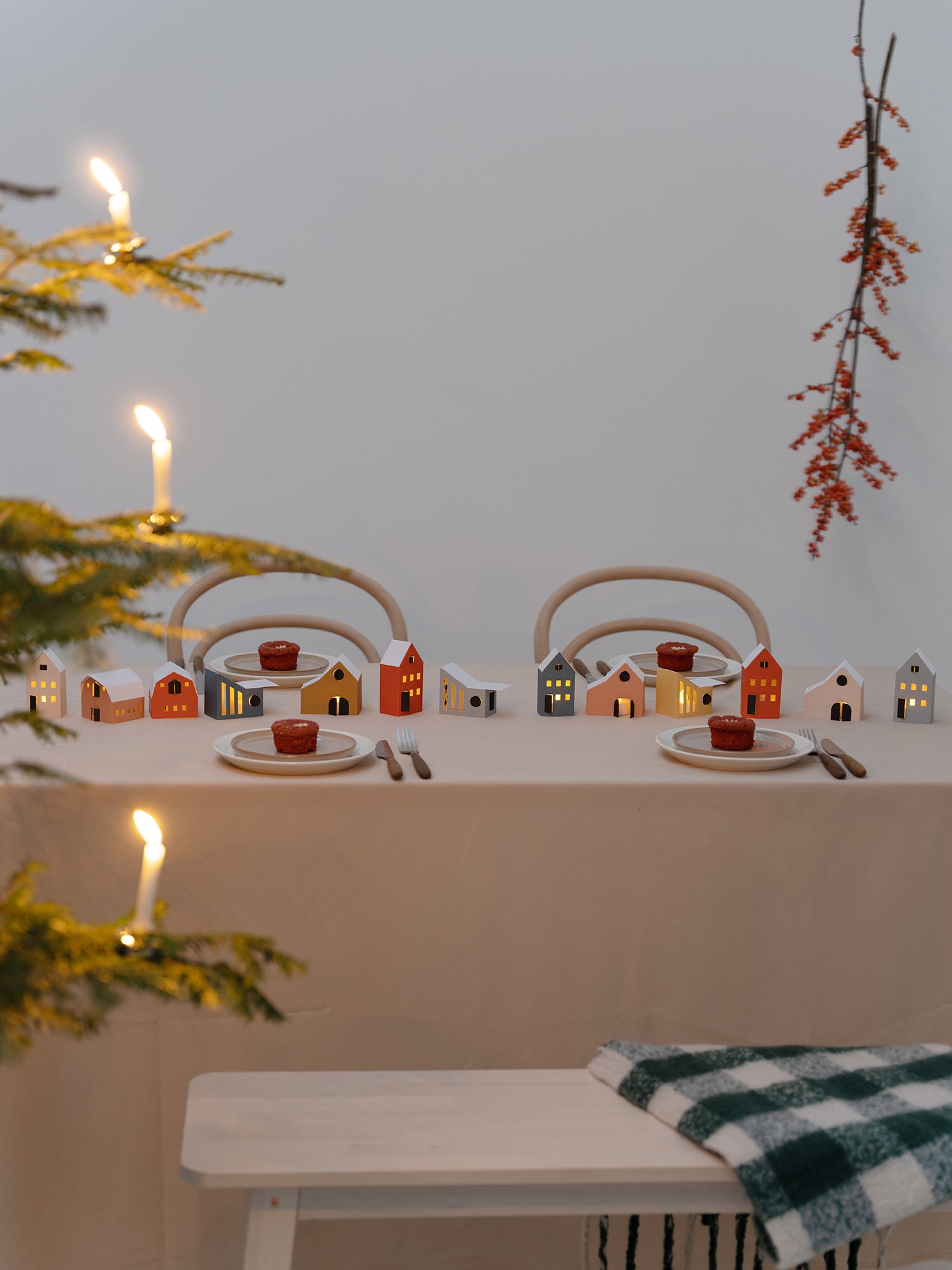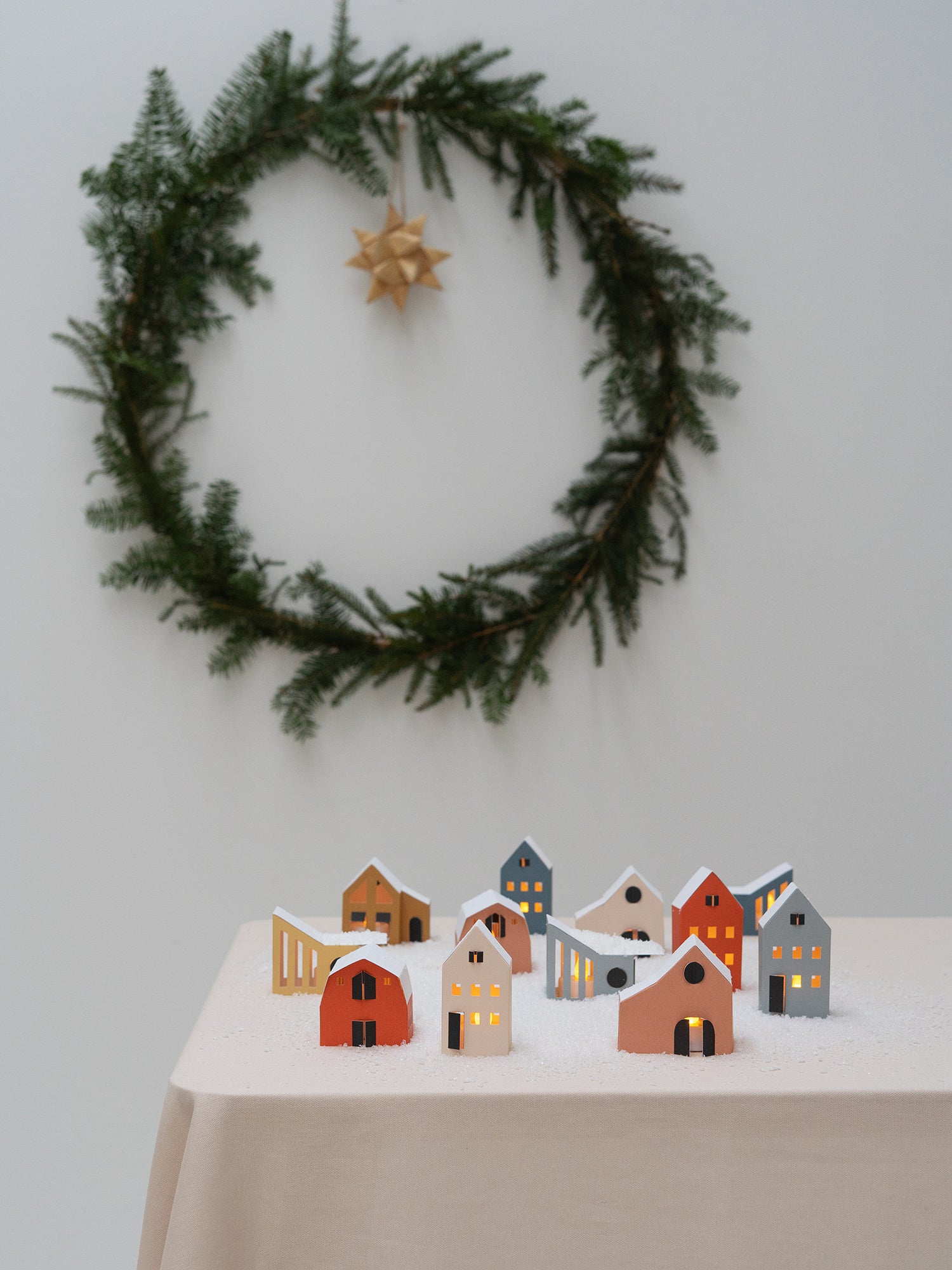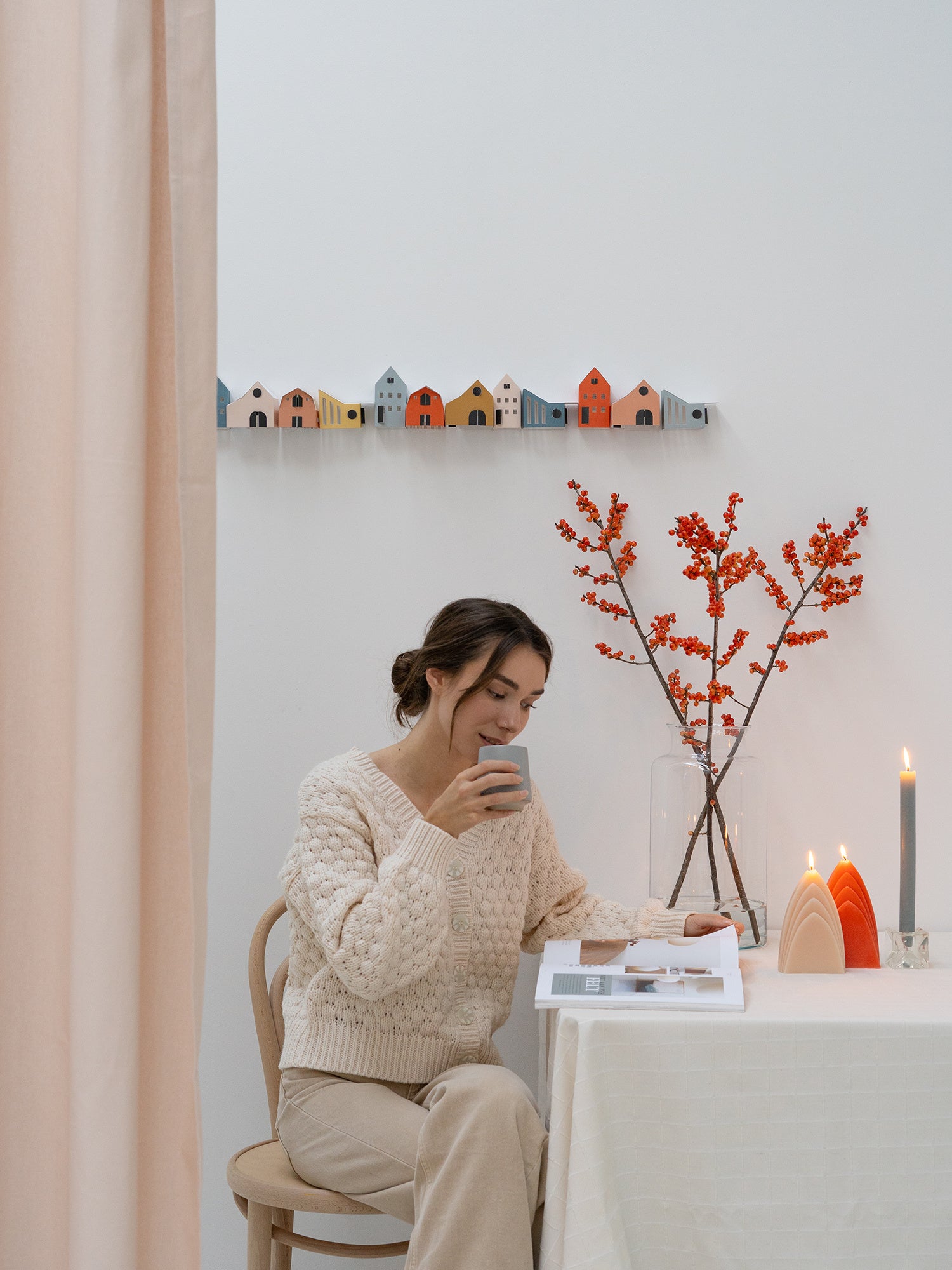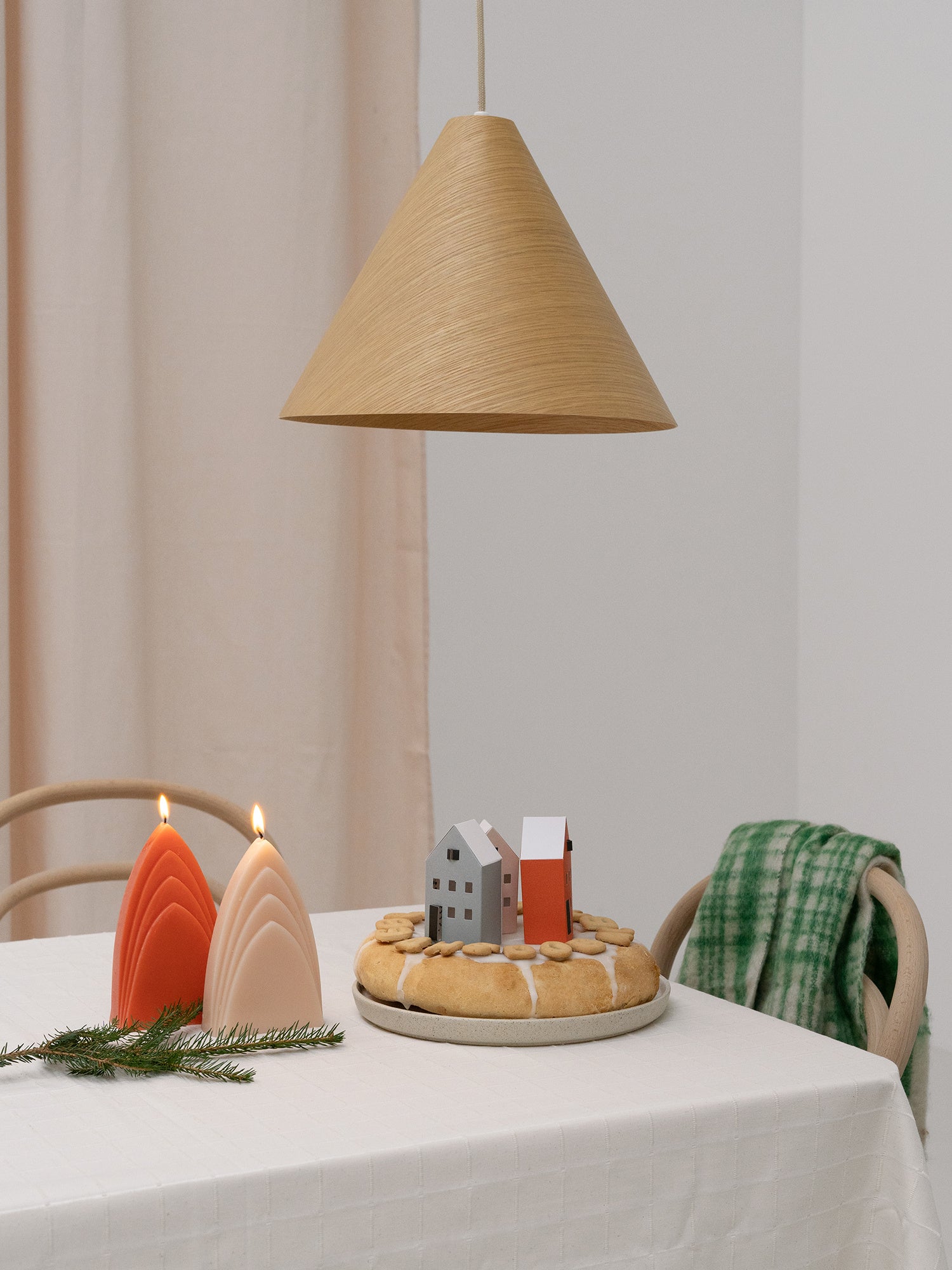 Build your own village
SAMLET is a village of 12 highly diverse and colourful houses: traditional, rural, cosy and old but also contemporary urban and modern. They are genuinely prefab: pre-punched, pre-creased and with windows that have already been broken out. Even the interior walls have been provided with wallpaper in a trendy black & white print. The only thing that you, as a contractor, need to do is to glue the walls and roofs together where indicated.
WINTER TIP
Create the most amazing Advent calendar ever! Buy two sets (= 24 houses) and number them with with small round (numbered) stickers you can find at the stationery store. Next, put a small gift or message in each house, to be opened on each day of Advent.
Warning: never put real candles in the houses to light them (fire hazard!), use electric lights instead.
Info
12 pre-punched and pre-creased paper houses.
Largest house: 7,5cm x 8cm x 6cm (H x W x D).
Smallest house: 6.5cm x 6.5cm x 4.5cm (H x W x D).