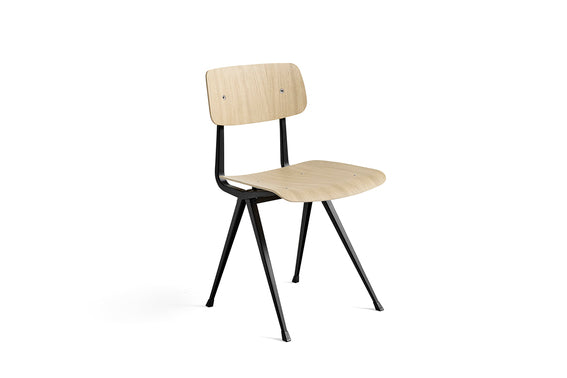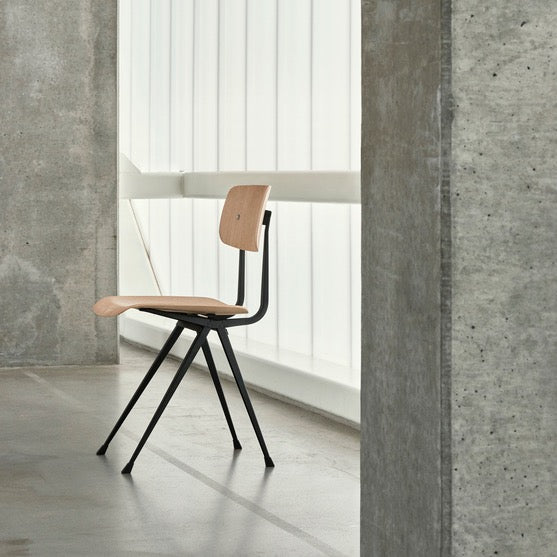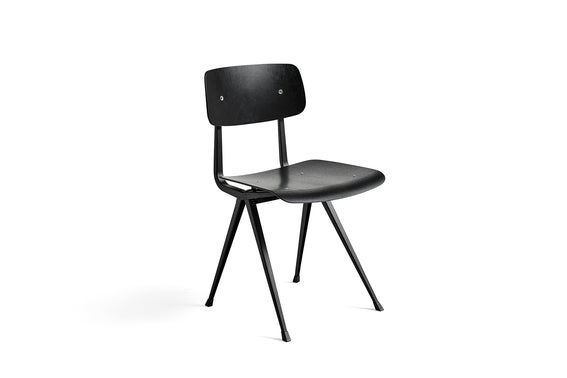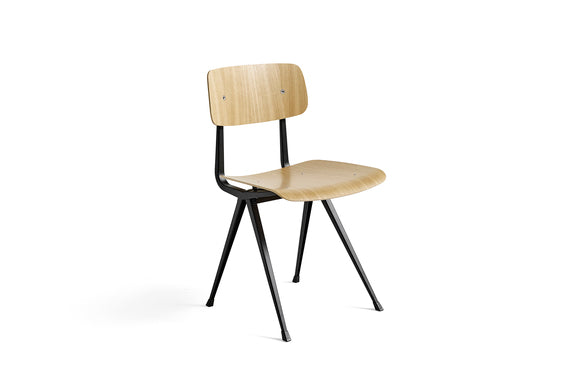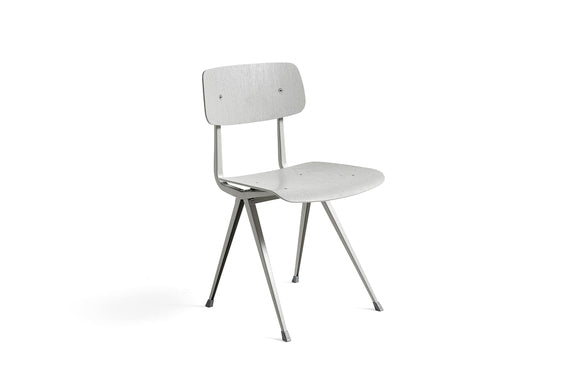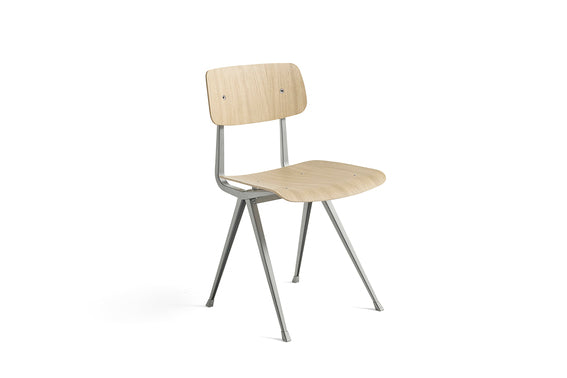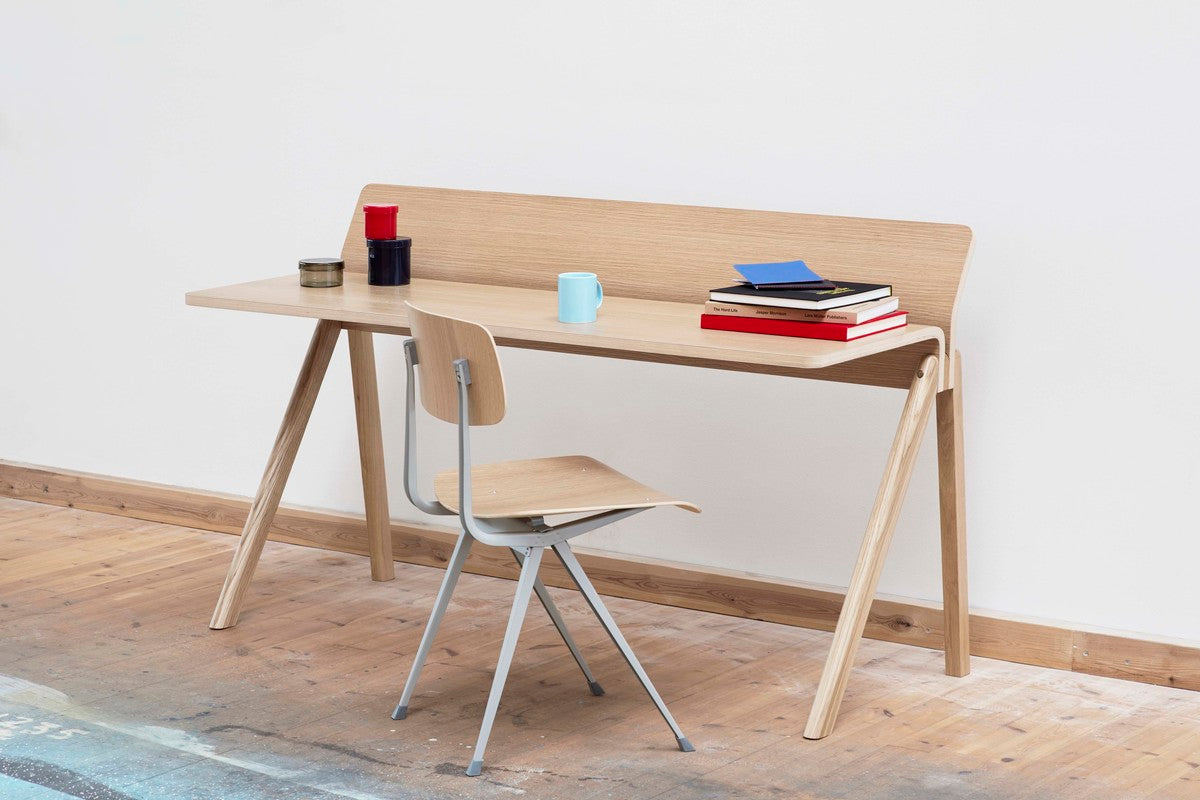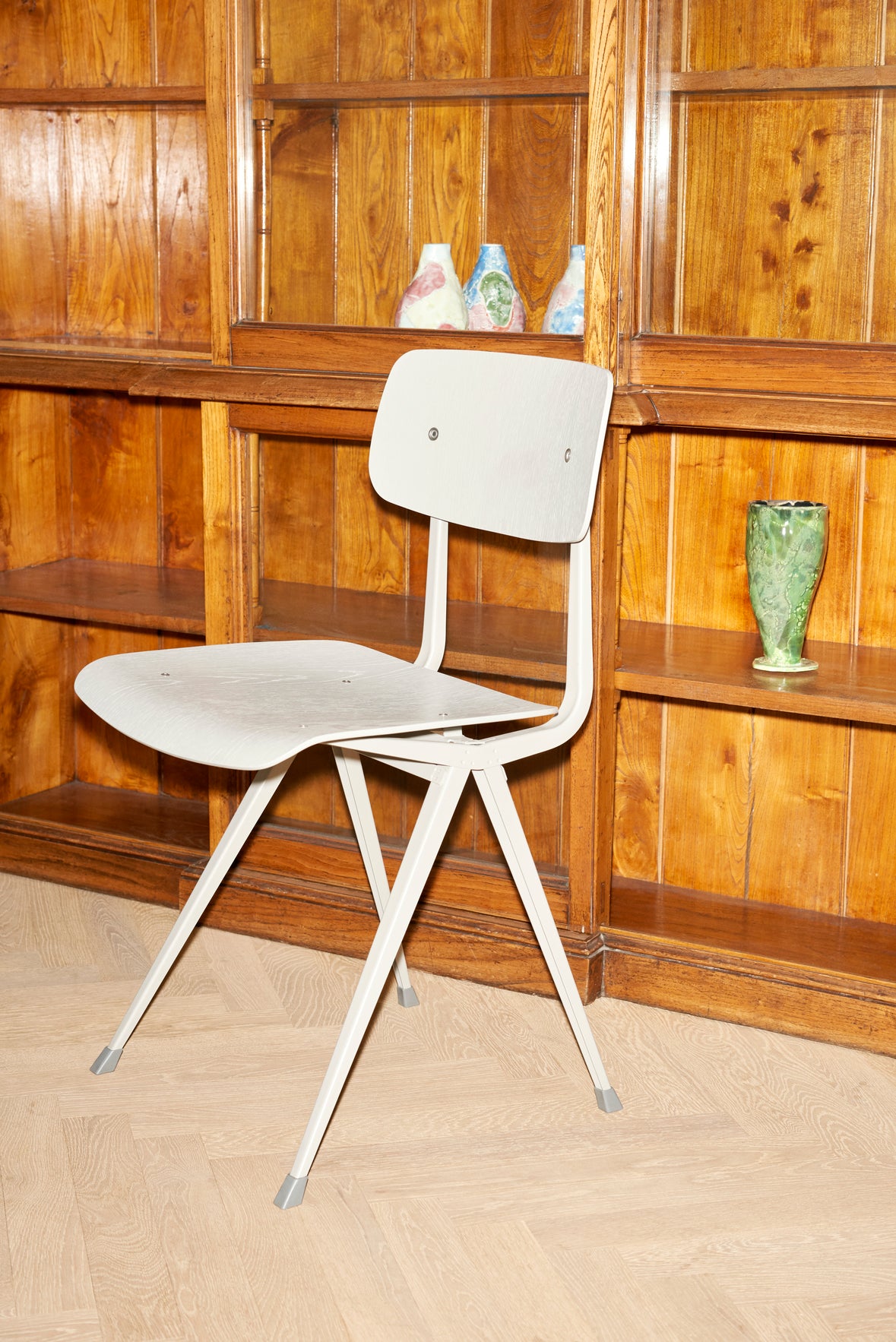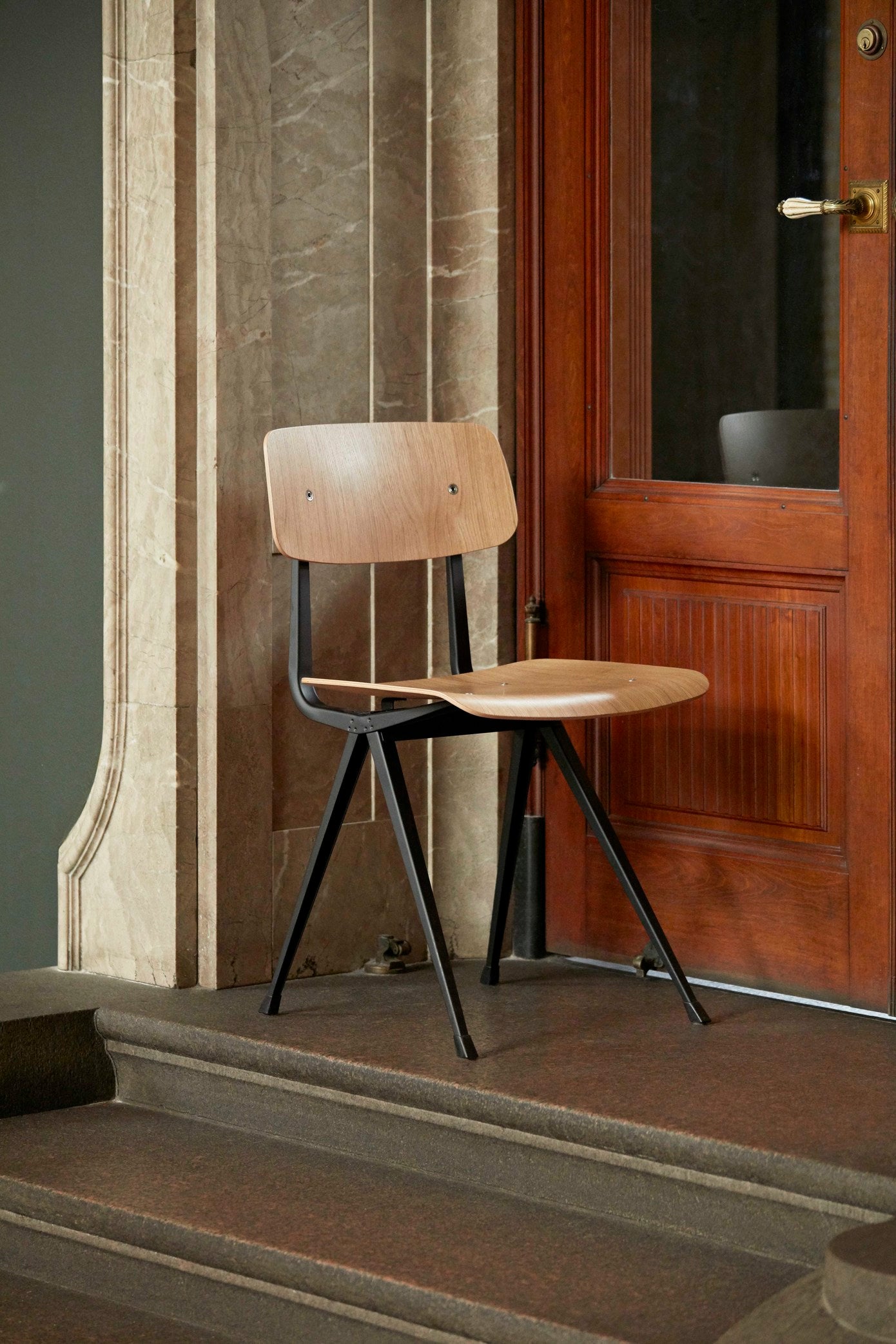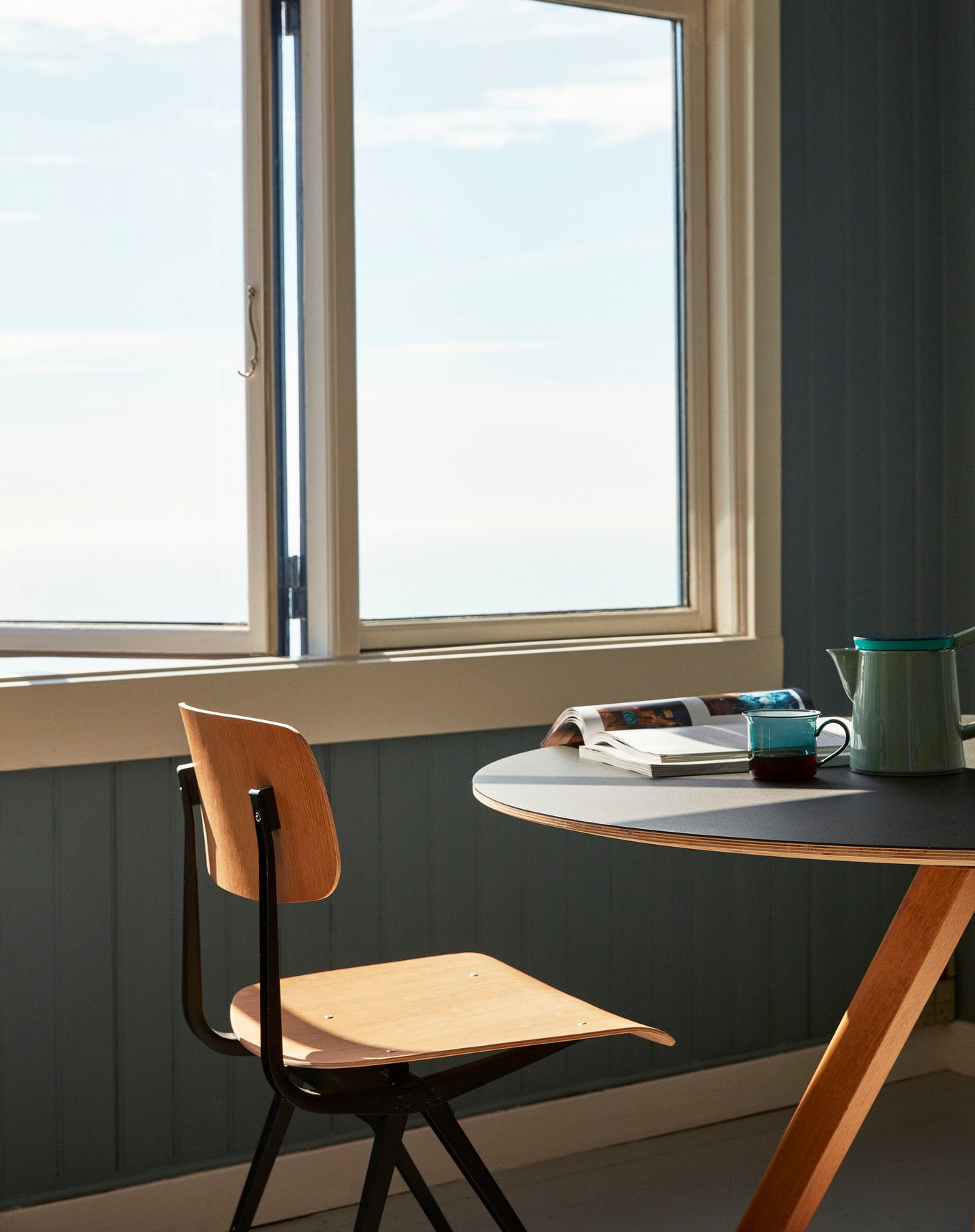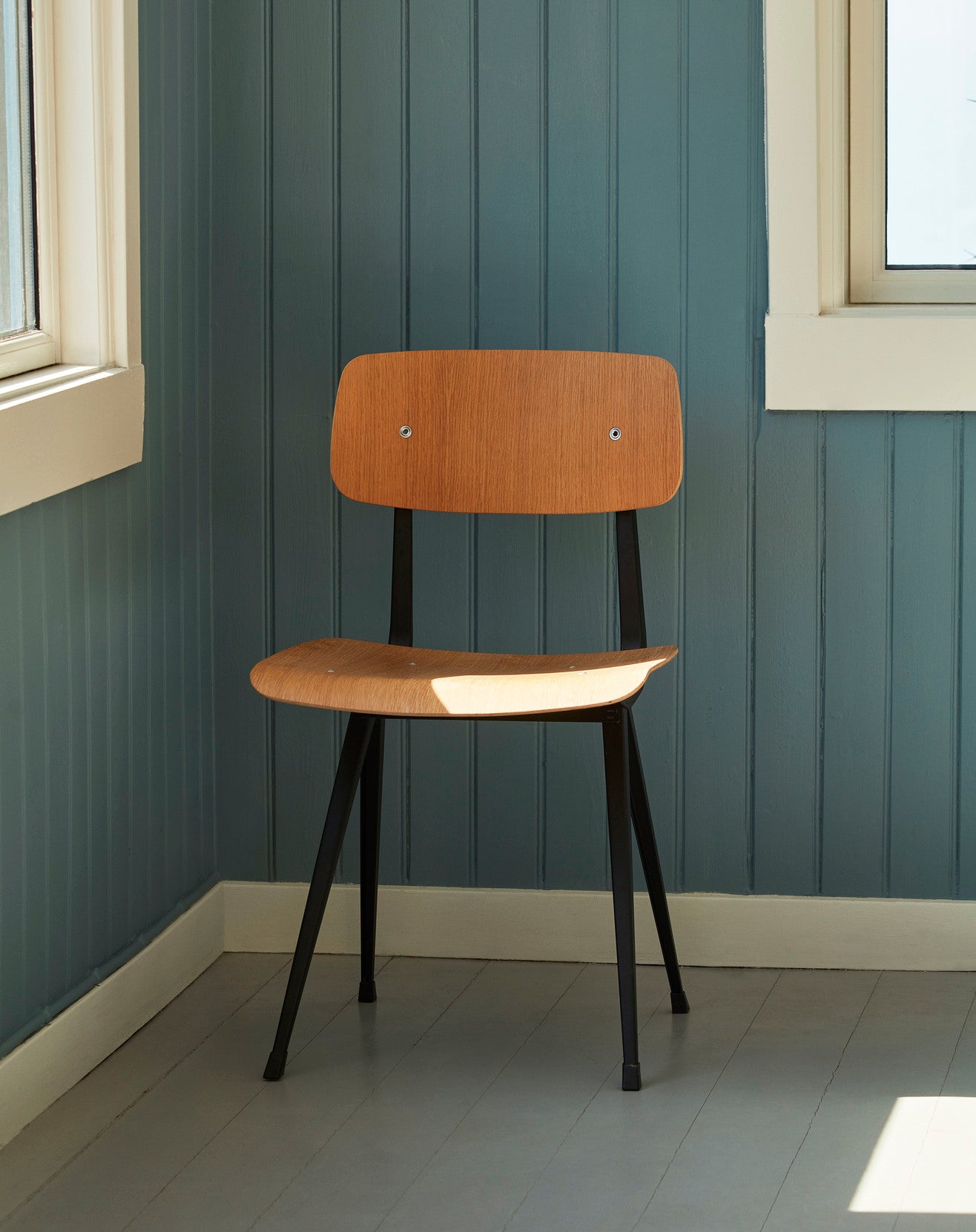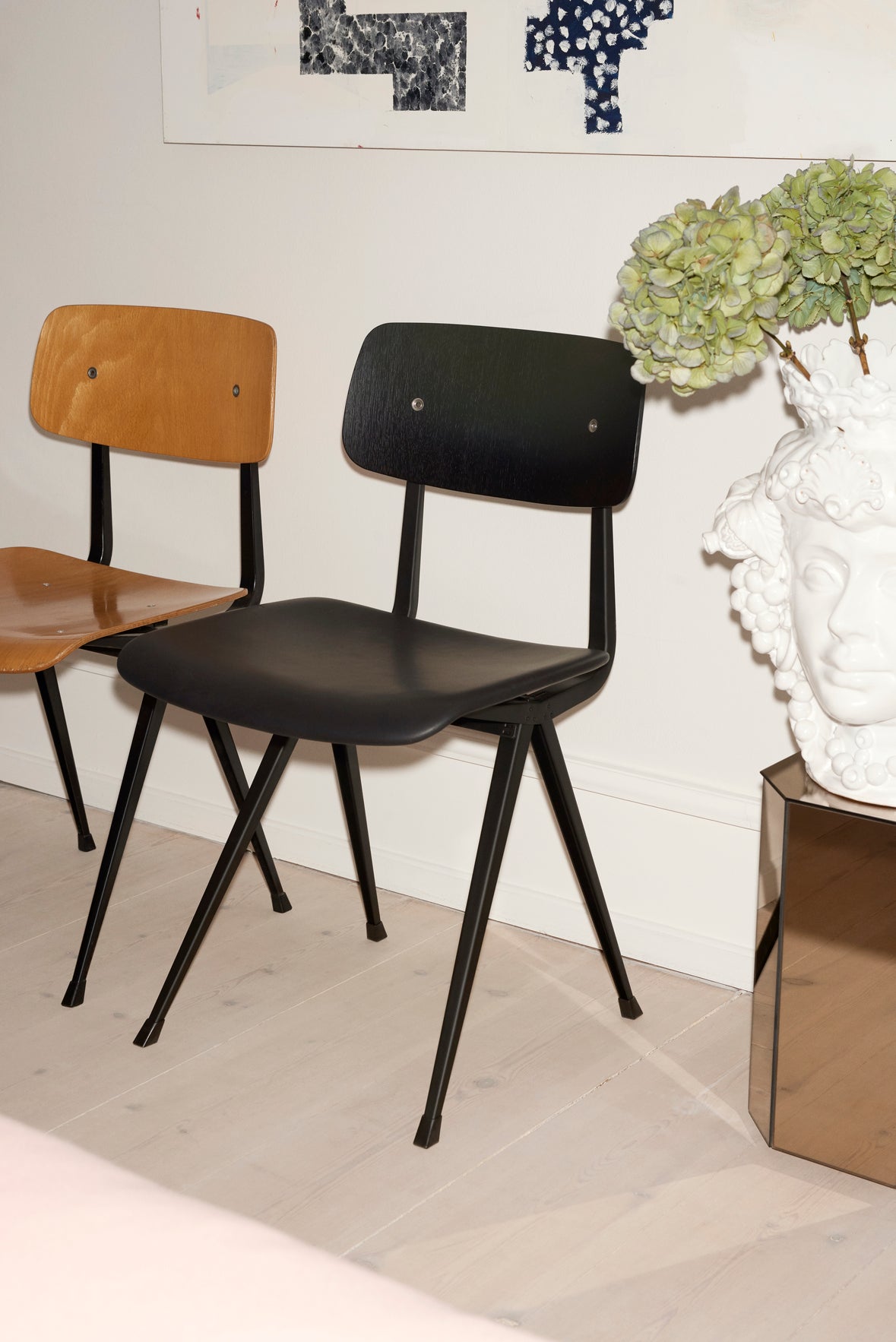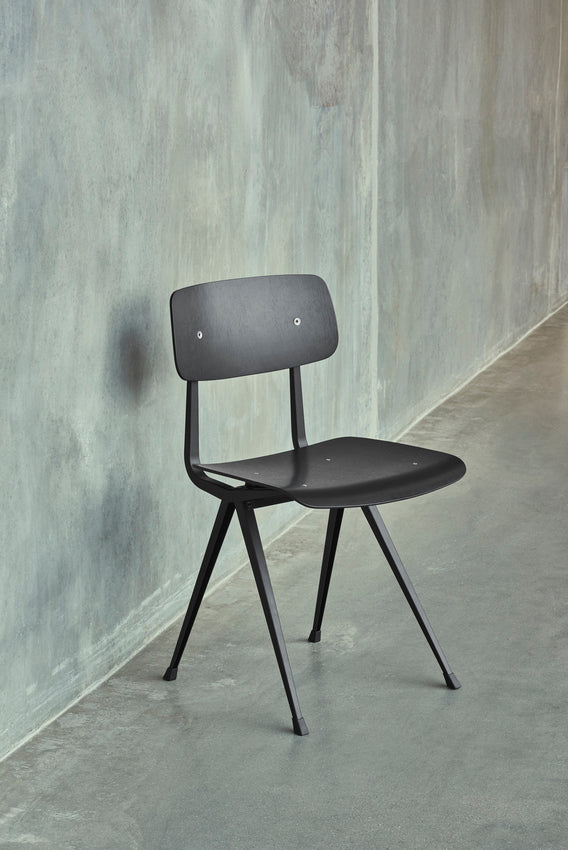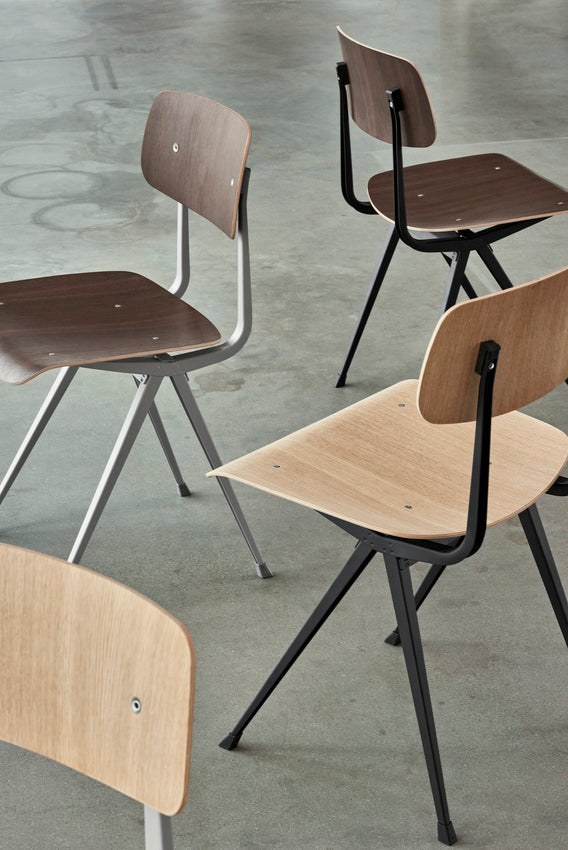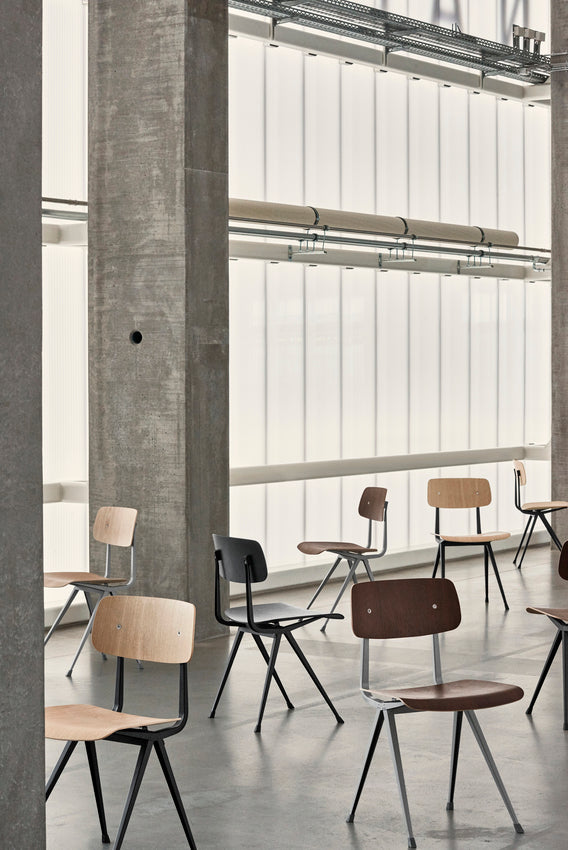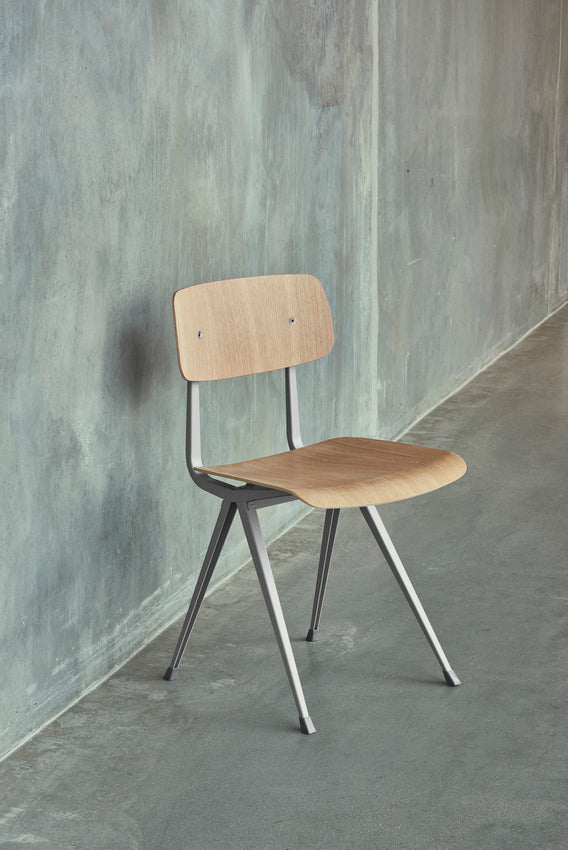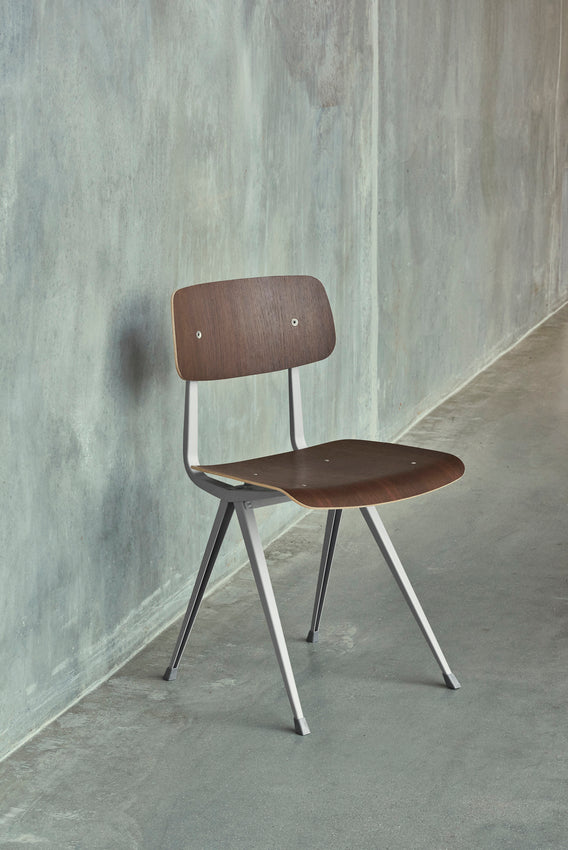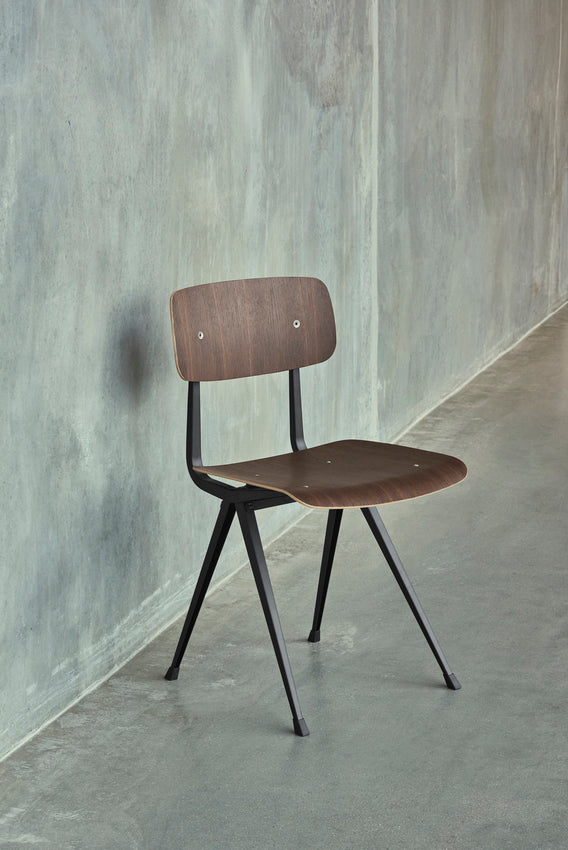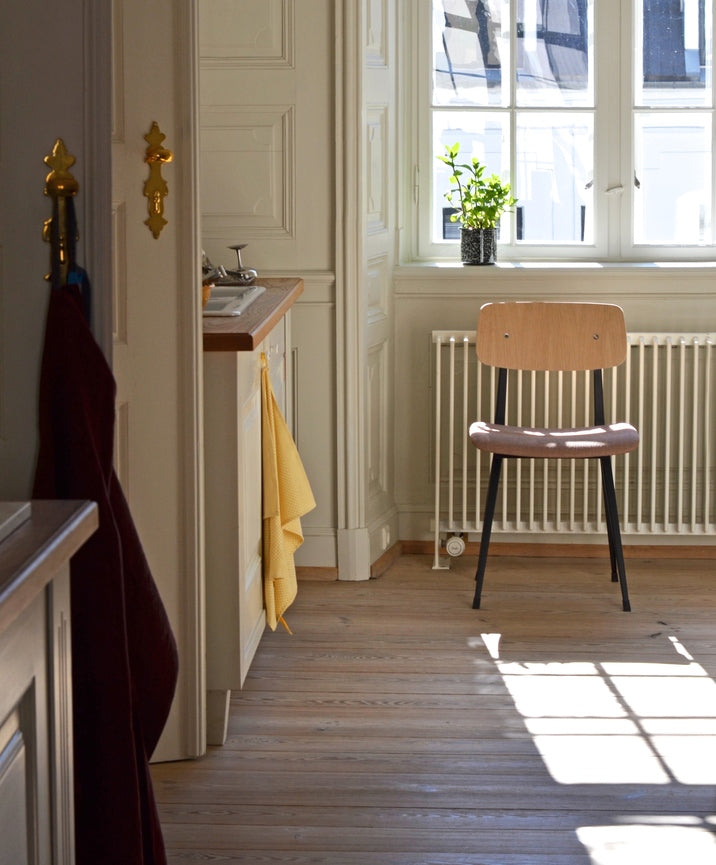 Ordering Furniture
Please contact us for more information on other colours/combinations
▴ Please note this is a pre order item 
▴ Extra delivery costs apply.
▴ Please see our Furniture FAQ for details.
Description: The Result Chair features a thin steel-sheet base with an oak seat and backrest, retaining maximum flexibility, lightness and strength. Originally created by Friso Kramer and Wim Rietveld while working at Ahrend in the 1950s, the cutout steel collection has been relaunched by HAY together with Ahrend. Available in a variety of wood finishes and base colours, with a wide range of textiles and leather options for the seat. Result's strength and versatility makes it suitable for use in many public and private contexts.
Size: W45.5 X D48.5 X H81
Material: