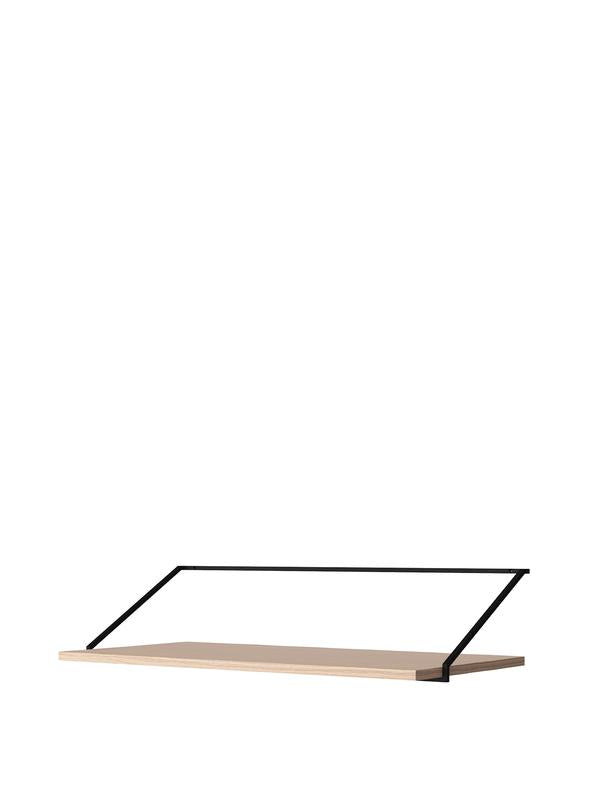 Ordering Furniture
Please contact us for more information 
▴ Please note this is a pre order item 
▴ Extra delivery costs apply.
▴ Please see our Furniture FAQ for details.
Audo's new Rail Desk, imagined by Japanese designer Keiji Ashizawa, explores the way in which we use space and how design elements can be adapted to serve different functions. Looking to the world of architecture, the neat, precisionmade piece conveys a sense of serene practicality. With multiple functions – as a desk, counter or shelf to store books, hung at any height you choose – it lends itself to almost any setting and fits neatly into living areas as well as bedrooms where space is at a premium. The minimalist steel bracket attaches to a wall and takes its cues from the handrail of a staircase. The wooden platform, available in natural or stained oak, provides a tactile contrast to the precision metalwork.

"Neat. Serene. Practical. This small desk has multiple functions; as a little library or workspace, or as additional counter space. The beautiful design fits into any space, and the combinational of tactile wood and lightweight steel create an expression of minimal beauty." – Keiji Ashizawa
Colour: Natural Oak | Dark Stained Oak 
Dimensions: H21.2cm x W92cm x D45cm

Composition: Oak Veneer | MDF | Steel
-
This is a pre-order item so delivery times may vary