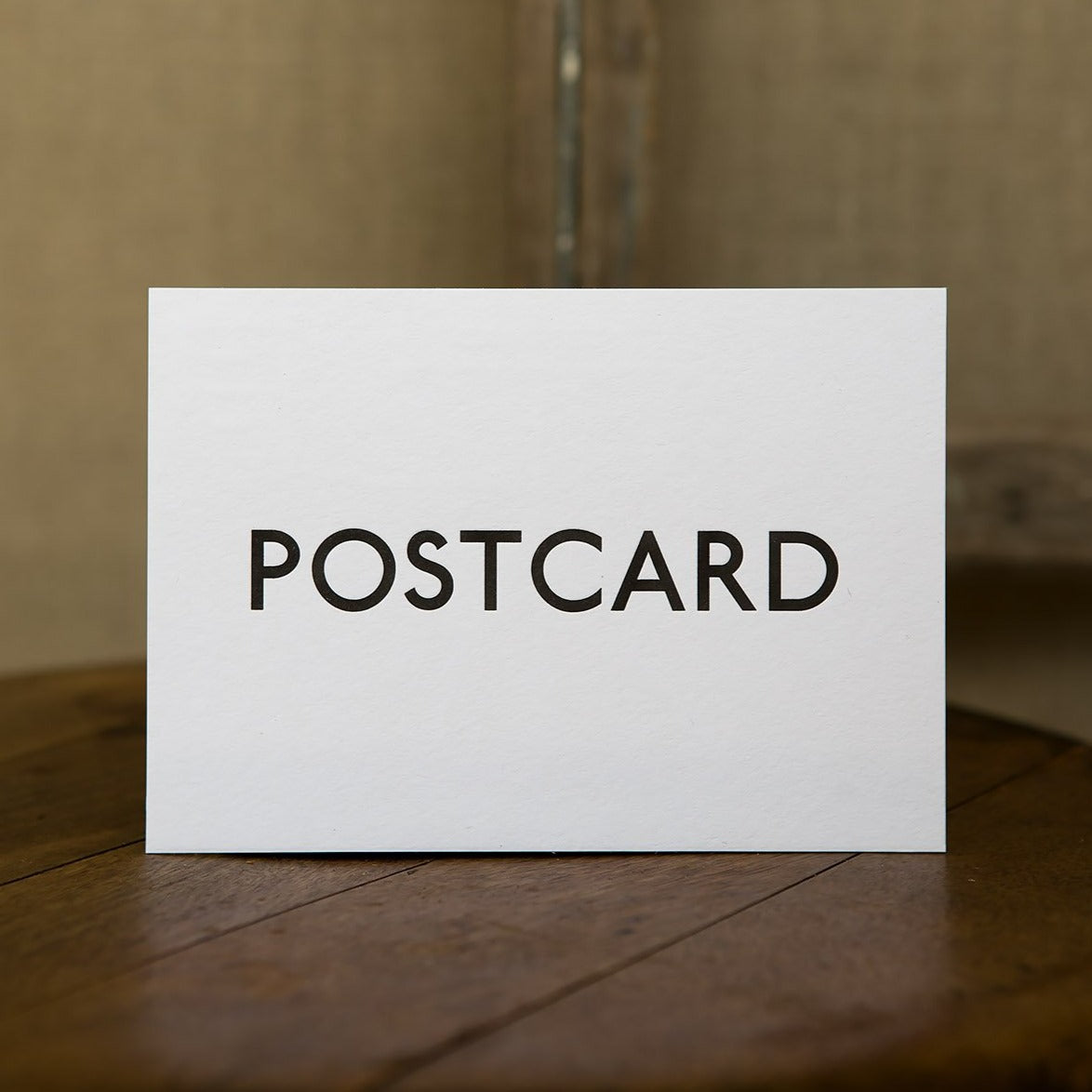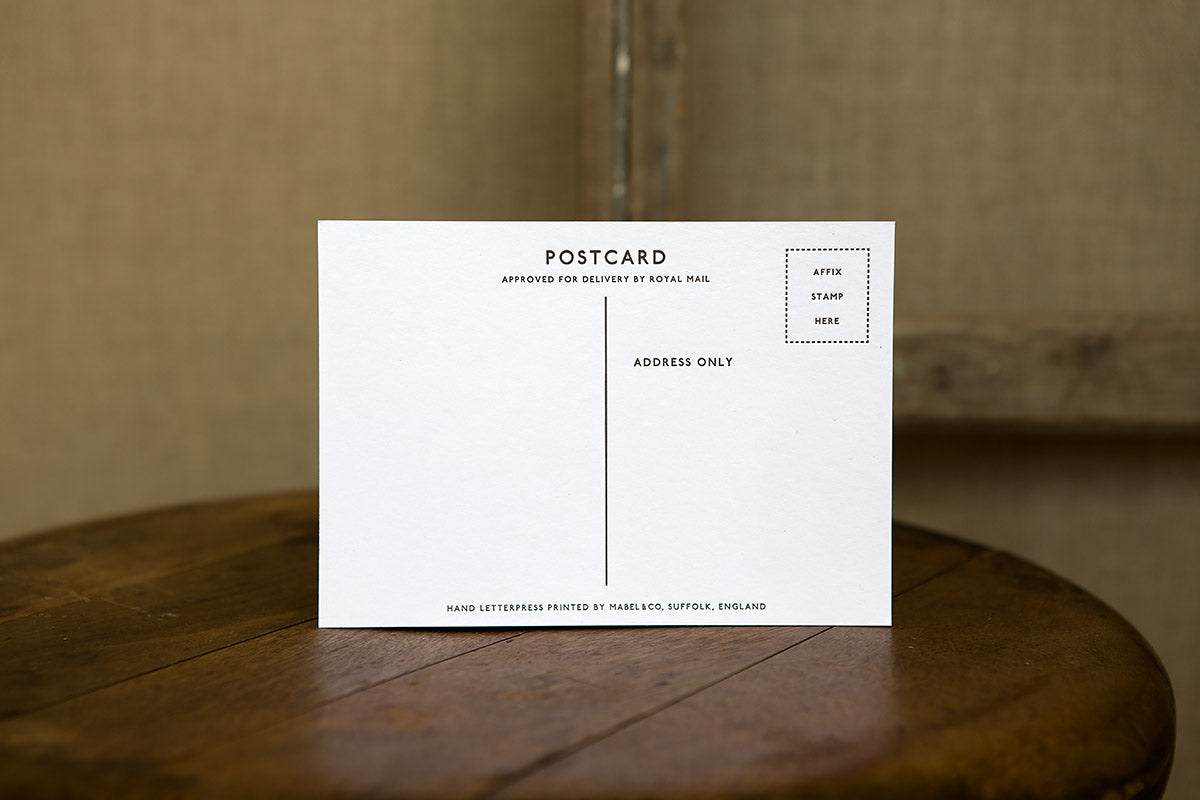 Postcards Box of 6 British Utilitarian Postcards
Utilitarian postcards inspired by British functional design from the 1940s and 50s. The typeset is Johnston Sans a typeface designed in 1913 by Eric Johnston for the London Underground and still in use today. The postcard has the Mabel & Co. traditional design on the reverse.
The cards are hand letter pressed by Mabel & Co on a treadle powered press built in circa 1860, following restoration still going strong 160 years later.
100% recycled letterpress card, unfolded thick A6 size. Natural linseed oil ink.
All products are fully recyclable and come with compostable cellophance.
Handmade in Suffolk