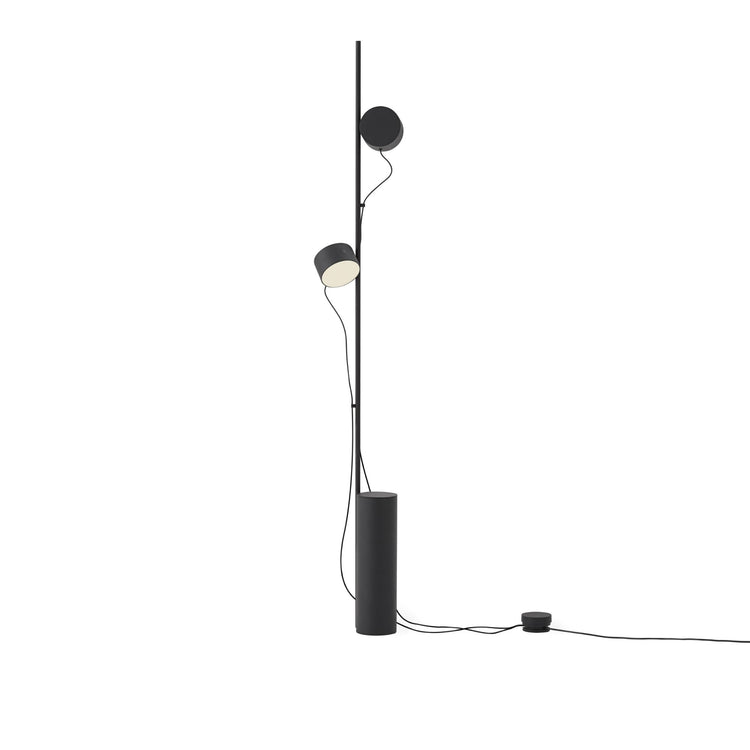 Please contact us for more information 
▴ Please note this is a pre order item 
▴ Extra delivery costs apply.
▴ Please see our Furniture FAQ for details.
An innovative modular lighting design with an archetypal appearance, graphic character and forward-thinking functionalities.
Position, turn and dim the lamp's lighting units according to individual needs. Post Floor Lamp comes with two lighting units. Additional lighting unit is available as spare part.
It has a build-in energy-efficient LED bulb with 70% of it's initial light output maintained after 54.000 hours.
Technical Info
Measurements: H: 136.2 x W: 9.5 x D: 9.5cm
Material:
Base in powder coated steel
Lighting unit in powder coated magnesium
Cable drops in powder coated plastic
Power hub in powder coated plastic
PVC cord