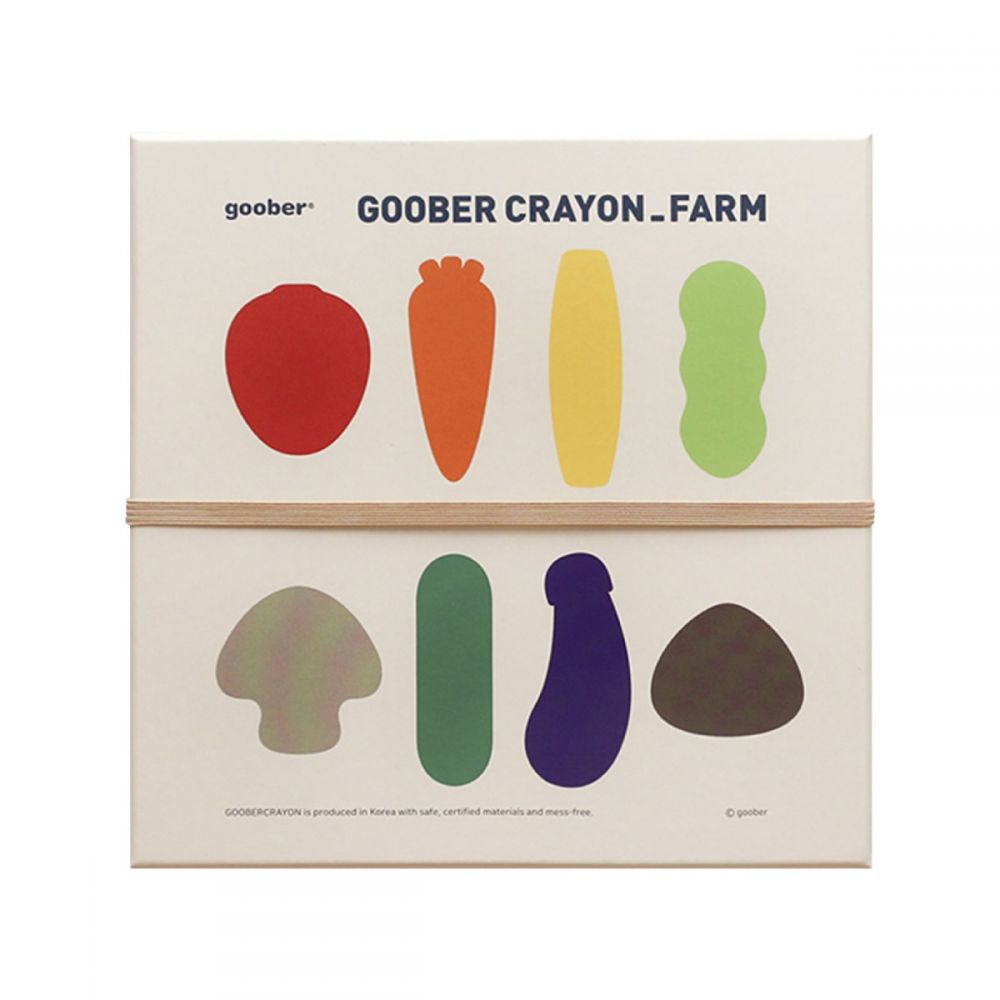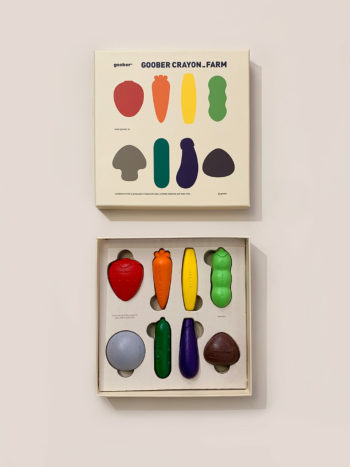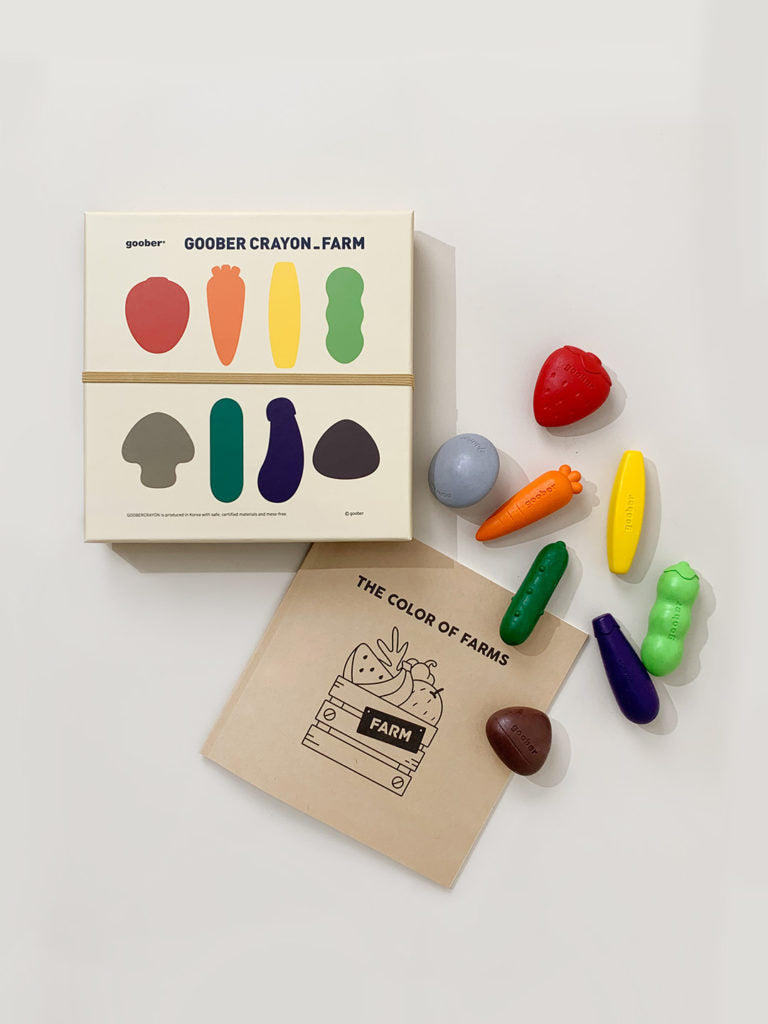 Pocket Crayon Blocks FARM
Cute little crayon set in a variety of fruit & vegetable shapes to add more playfulness to drawing time.
Different shapes encourage children to try various grips to help develop their little muscles.
It's more fun for toddlers who may find grabbing normal crayon shapes tiresome with small hands. The themed shapes also help more active engagement with colors for their drawing activities.
Strawberry, banana, carrot, cucumber, egg plant, chestnut in their own colors.
There's also a cute farm coloring book included.
Made with safe, non-toxic vegetable wax. The crayon is hard and the color doesn't smudge.
Made in Korea
Age: 3+
CE tested