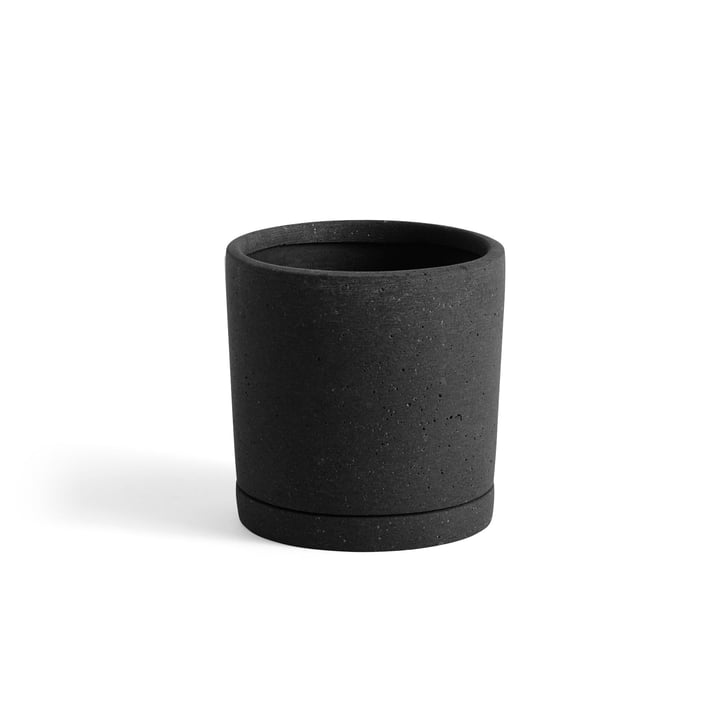 Plant Flower Pot and Saucer - BLACK was £25
This sleek, clean-cut series of Plant Pots from Danish design brand HAY are made from a lightweight polystone and feature drainage holes for allowing excess water to escape. With an accompanying saucer that blends seamlessly into the design, these plant pot's are uncomplicated and contemporary in ppearance making them perfect for a host of interior styles and outdoor spaces.
Available in four sizes and two classic colourways, the pot can stand alone on a shelf, or work in a cluster of sizes on a windowsill; perfect for displaying your favourite plants and succulents. Suitable for indoor and outdoor use (but not to be kept outside during freezing / Winter months).
Note: These plant pots are coated in a protective oil. Upon delivery, use a paper towel or absorbent cloth to wipe away excess oil. If placing saucer on a delicate surface, we recommend doing so on top of a felt pad to protect from surface scratching.
MEDIUM 14 X 14CM