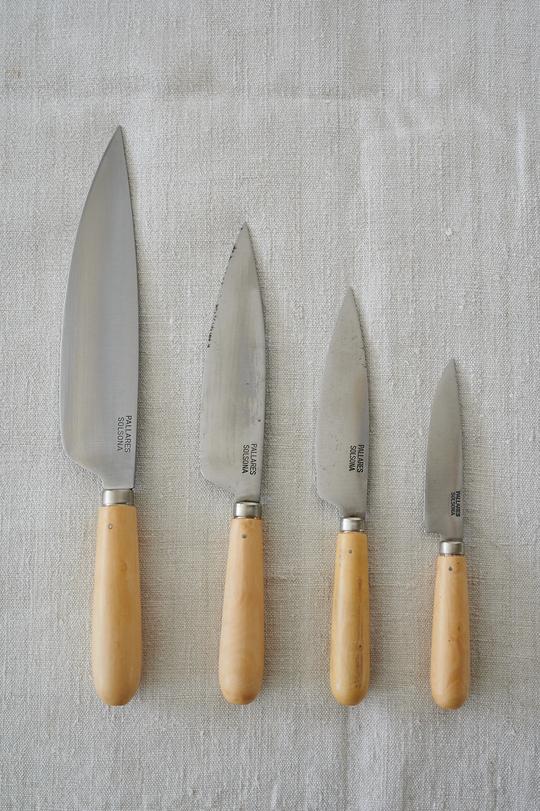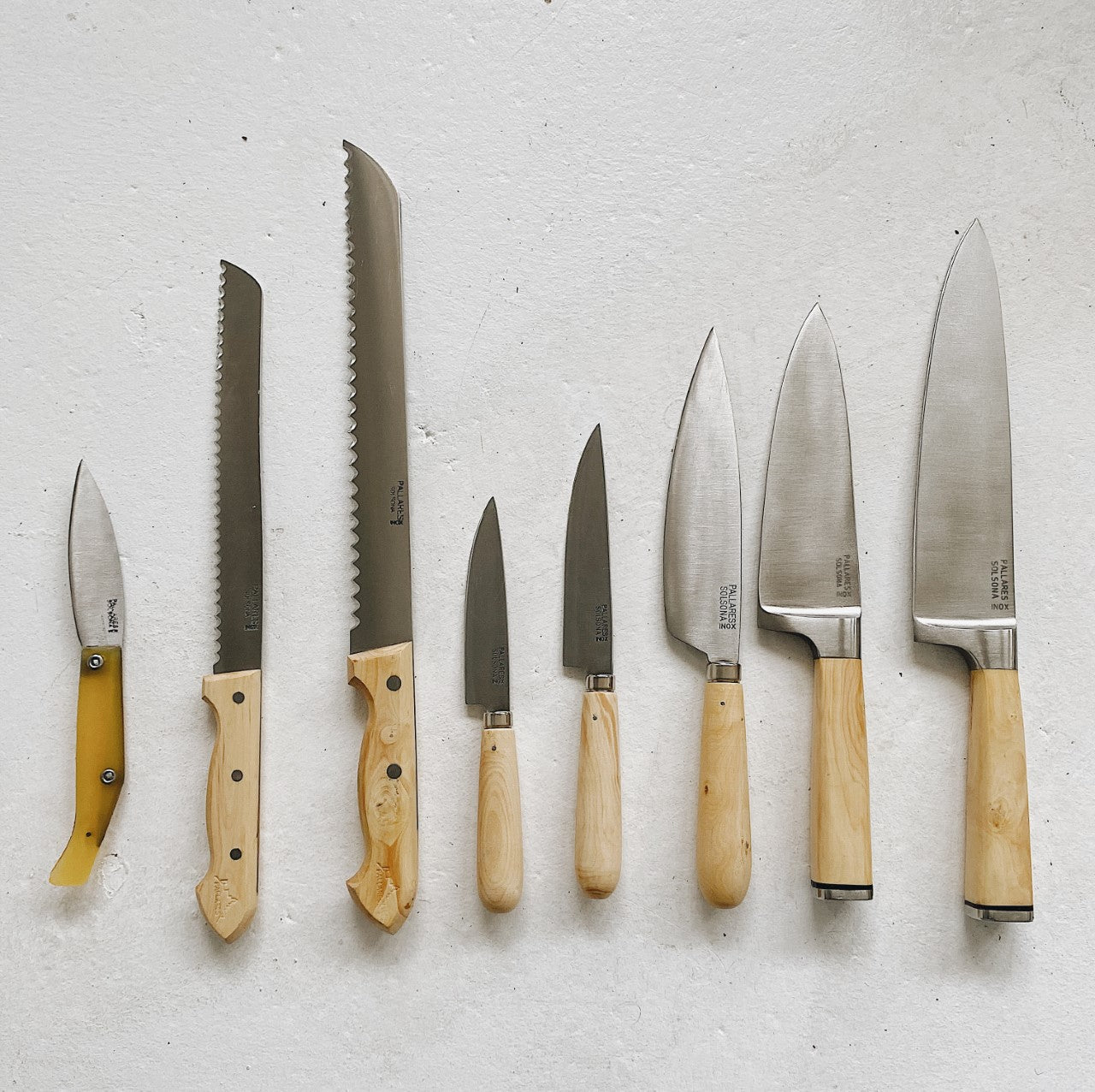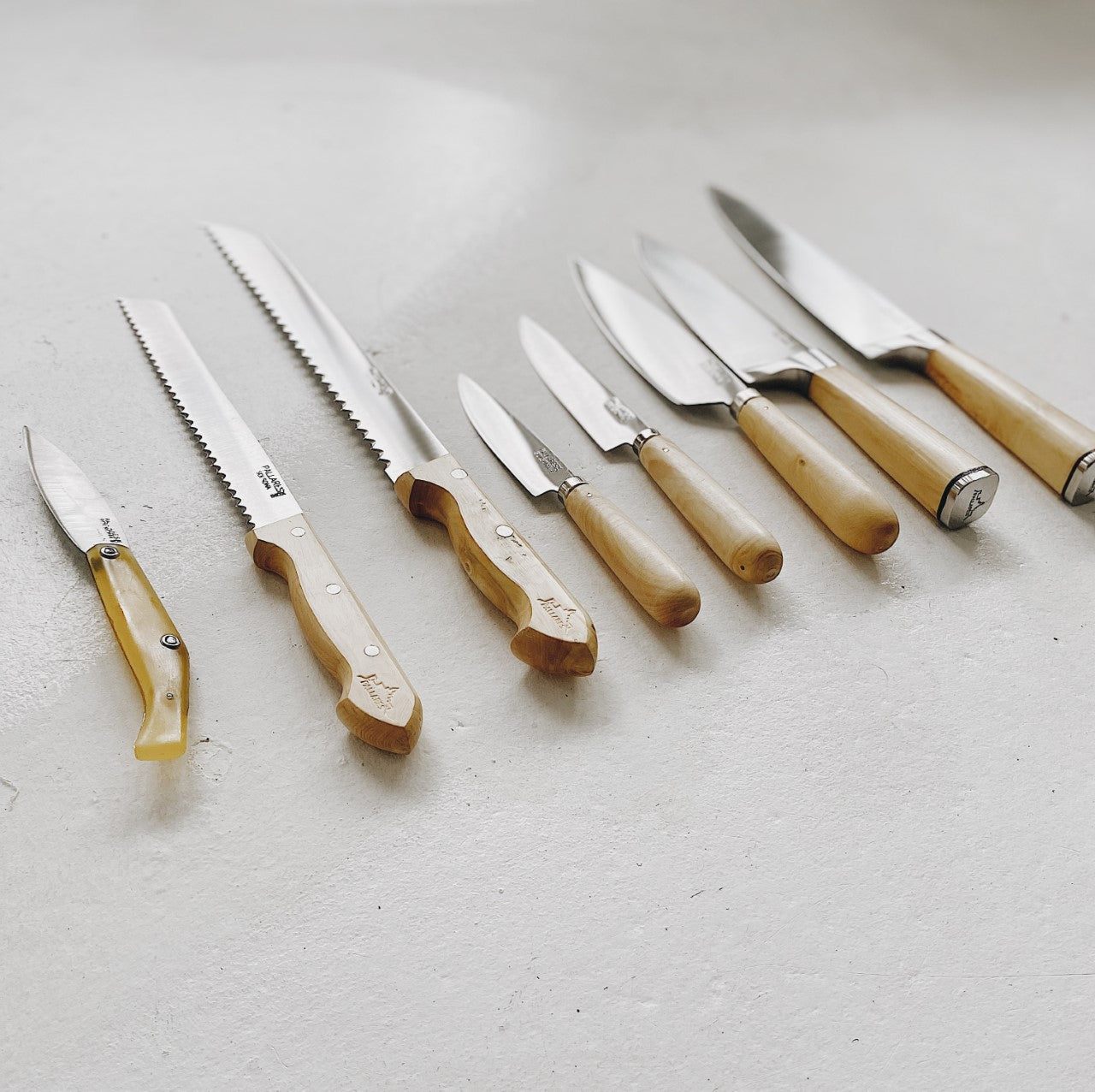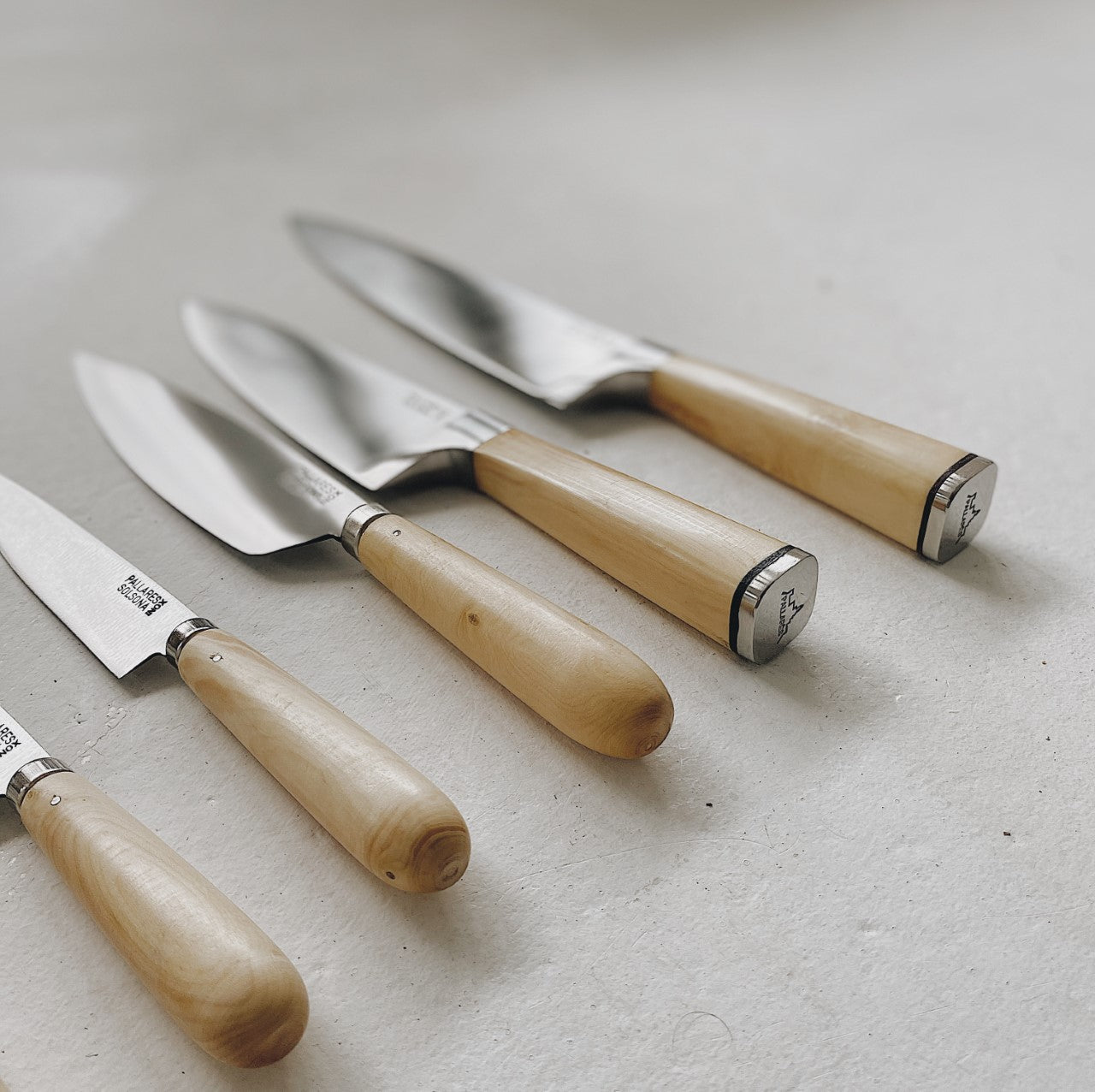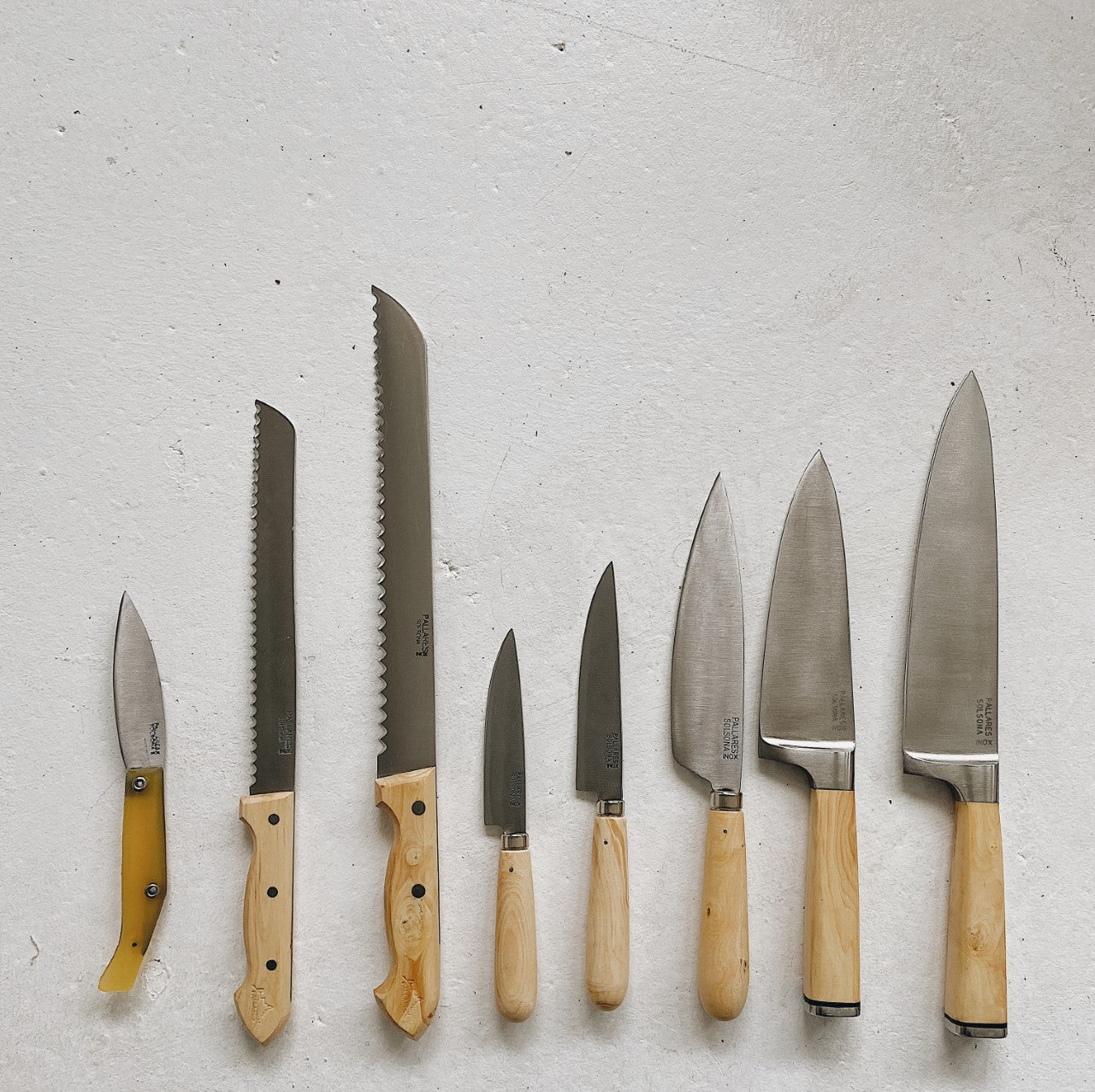 Solsona Handmade Carbon Steel Kitchen Knife
Founded in 1917 in the small town of Solsona, Spain, Pallares is a third generation family-run business founded on hand-craftsmanship. Based in a region where the knife-craftsmanship tradition dates back to the sixteenth century, today Pallares is one of the only remaining knife-making workshops.

Pallares has always chosen and still chooses the materials it uses by always seeking uncompromising quality.
The main aim of the production of Pallares Solsona knives continues to centre around the quality of the cutting edge, which is why carbon steel is their preferred blade material and all knives are sharpened by hand. 
Each knife has a boxwood handle, carefully hand-sharpened and stamped with the Pallares Solsona seal. The high-quality steel blade gives the knife it's true charm – easier to sharpen, a steel blade will also hold its edge for longer. Like most good tools, these knives will need the right care; steel blades tend to rust if they are left in contact with water for too long and so need to be dried after every use. 

Care – If cared for properly these knives will last for decades. It is important to always dry your knife after every use.
Steel is easier to sharpen but the blades need to be dried immediately after every use to prevent rust. The blades will need to be sharpened periodically to preserve their edge and they also benefit from periodic treated with blade oil.
Do not wash in the dishwasher