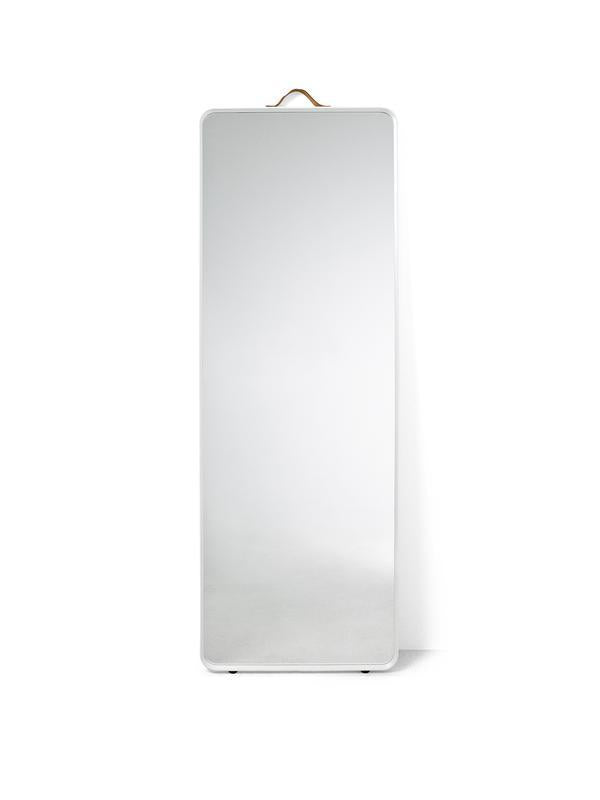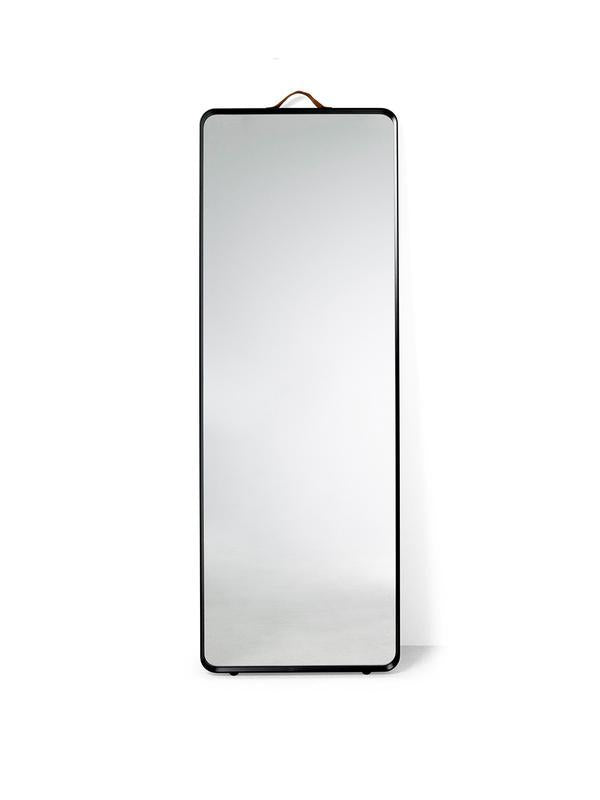 Ordering Furniture
Please contact us for more information 
▴ Please note this is a pre order item 
▴ Extra delivery costs apply.
▴ Please see our Furniture FAQ for details.
The look and feel of the compact, vanity-style Bath Mirror makes it an elegant addition in an entryway or bedroom as well as a bathroom, whether mounted on the wall or placed atop a dresser or counter. It comes in black and white and is generously sized to give you the perspective you need while visually expanding your space.
Includes hanging and mounting hardware
Colour: Black | White
Dimensions: H170cm x W60cm x D3.5cm 
Composition: Powder-coated Aluminum | Glass Mirror | Leather
-
This is a pre-order item so delivery times may vary.