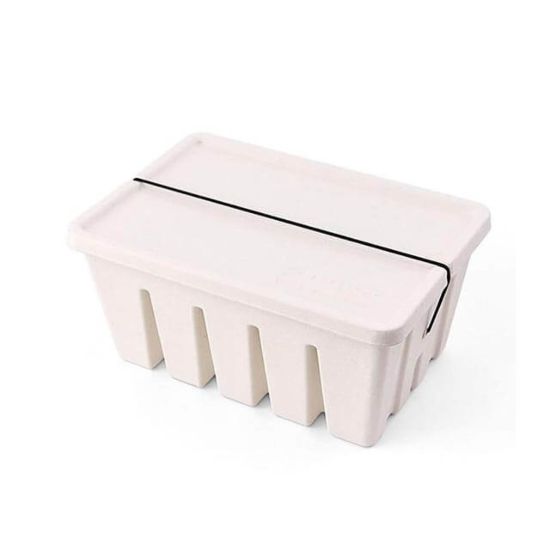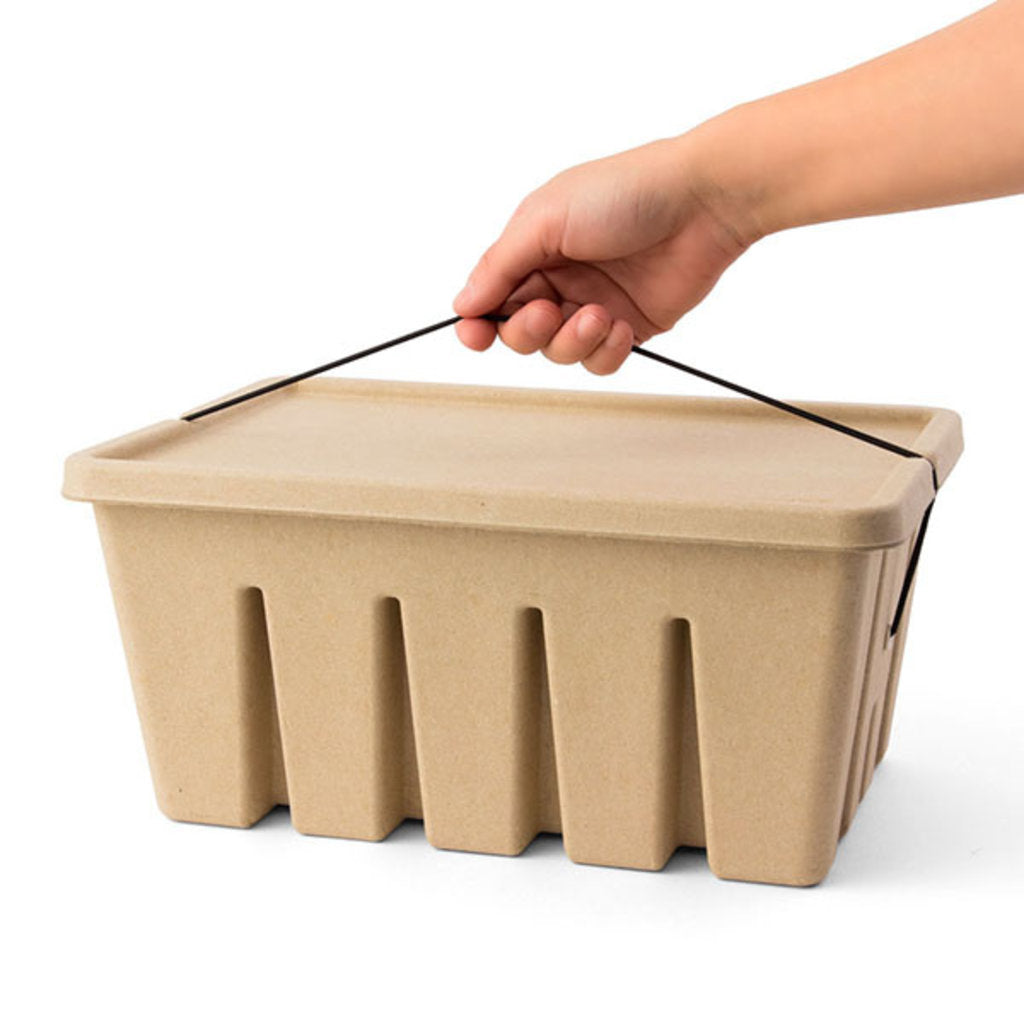 Midori PS Post Card & Tool Box Pulp White
The PS Post Card & Tool Box in Pulp White from Midori  is an eco-friendly storage box that is made from 100% recycled materials, resistant to water, and is provided with a rubber band to keep the lid tightly closed. The shape of the box enabled it to be stacked and stored, ideally paired with other pulp items. Due to the natural colour of the pulp and the texture it will seamlessly blend into you room or office and fit stylistically in almost any room.
Each Post Card & Tool Box can store up to 600 postcards, and can be used to store an array of small items from postcards, books, electronic devices, tools, sewing tool, painting materials, medicines, beauty products and and anything else you can imagine.
- Brand: Midori
- Size: 30.2 cm x 21 cm x 14 cm
- Post Card & Tool Box
- Pulp is made from 100% recycled materials
- Colour: White
- Features rubber band to secure lid
- Shape of the box enables stacking
- Made in Japan