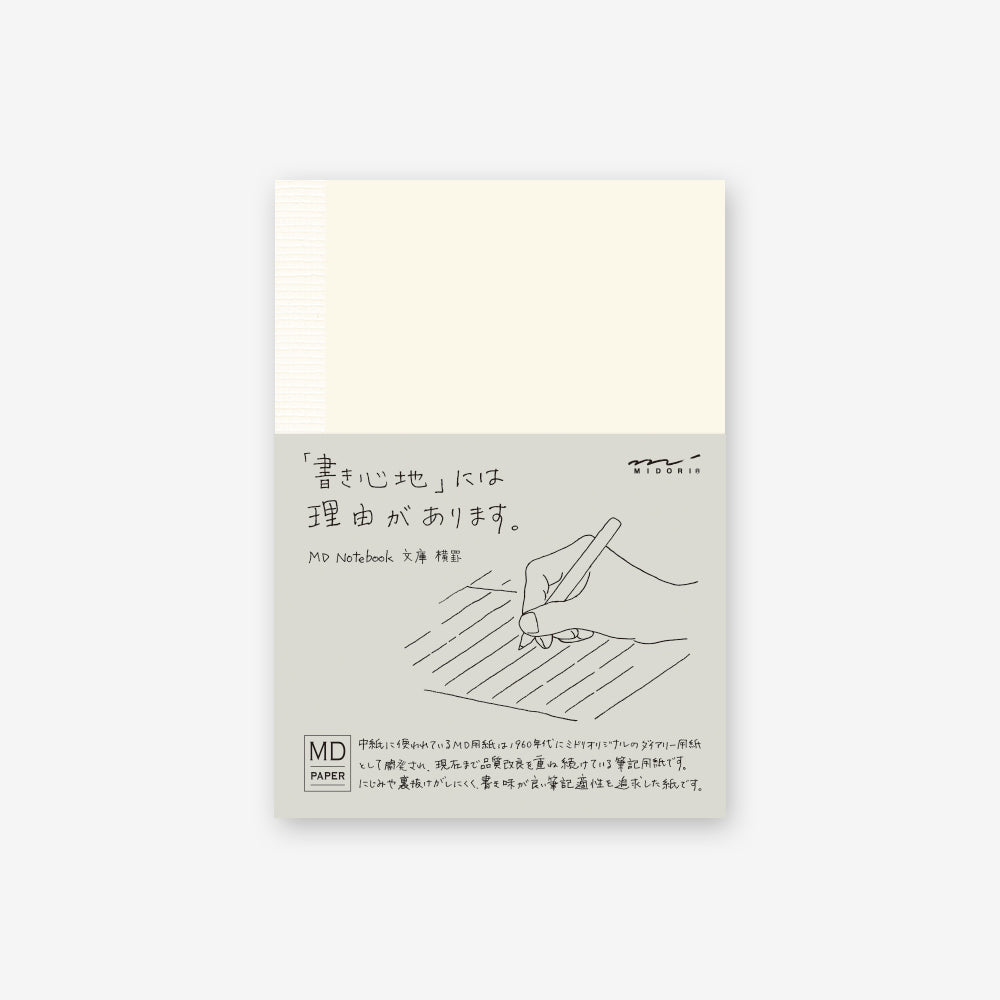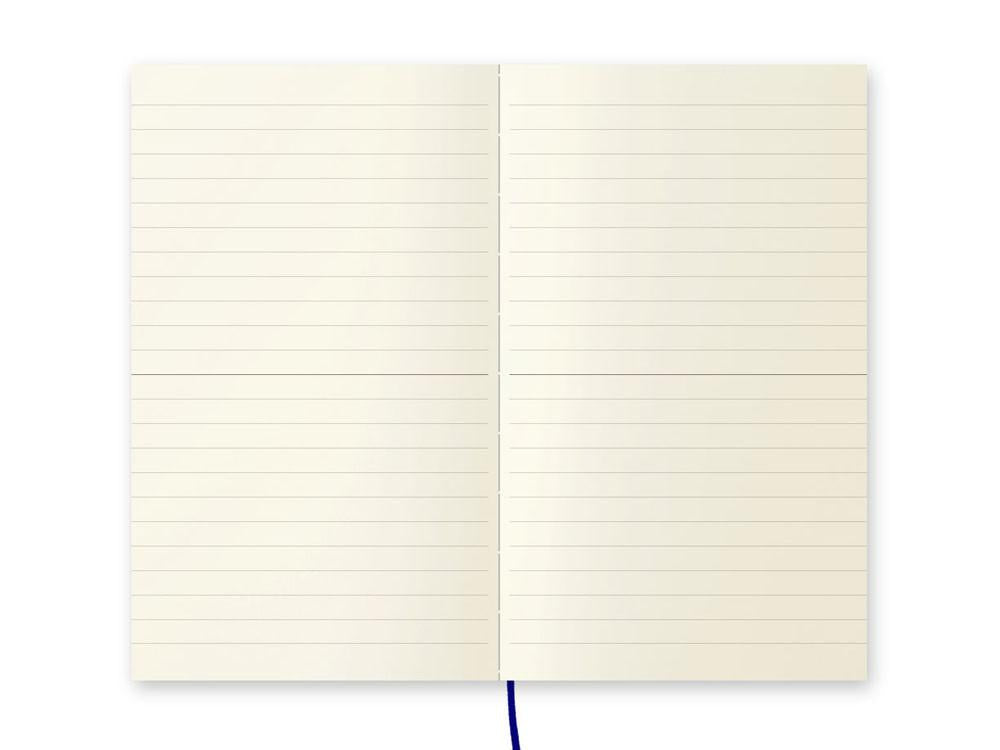 MD Paper B6 Ruled Paper Notebook
Size: H175×W105×D10mm
Pages: 176pages
Paper: The type with lines has a thick line at the center so that you can divide each page in half or divide a two-page spread into quarters. Use it for notes or a diary, or add dates and use it as a schedule.
Binding: Threaded binding is used for MD Notebook, with 16-page quires bound at the back with thread. Threaded binding makes the pages both robust and easy to open. Usually used for items such as notebooks and journals that will be used for a long time, this binding's ability to open to a full 180 degrees provides the ultimate comfort when writing, making writing a stress-free experience from start to finish
Cover: The MD Notebook has no cover. Why? Because it is important to us that you can see the pleasing texture of the materials as soon as you pick it up, and imagine how comfortable writing will be. No bells and whistles; just the pleasure of writing. And of course ease of writing is important too. Behind this no-frills design are a multitude of optimizations.
Detail: MD PAPER PRODUCTS™ are simple, Japan-made products that are
designed to get the most out of our exactingly designed MD PAPER.  Writing, diagrams and pictures are all ways that people immortalize the things they notice during their day-to-day life. And since a notebook is a common place for those observations, we wanted to make sure that our notebook would be kept close at hand. The MD Notebook is designed for simplicity so that what's on your mind can be put on paper easily.