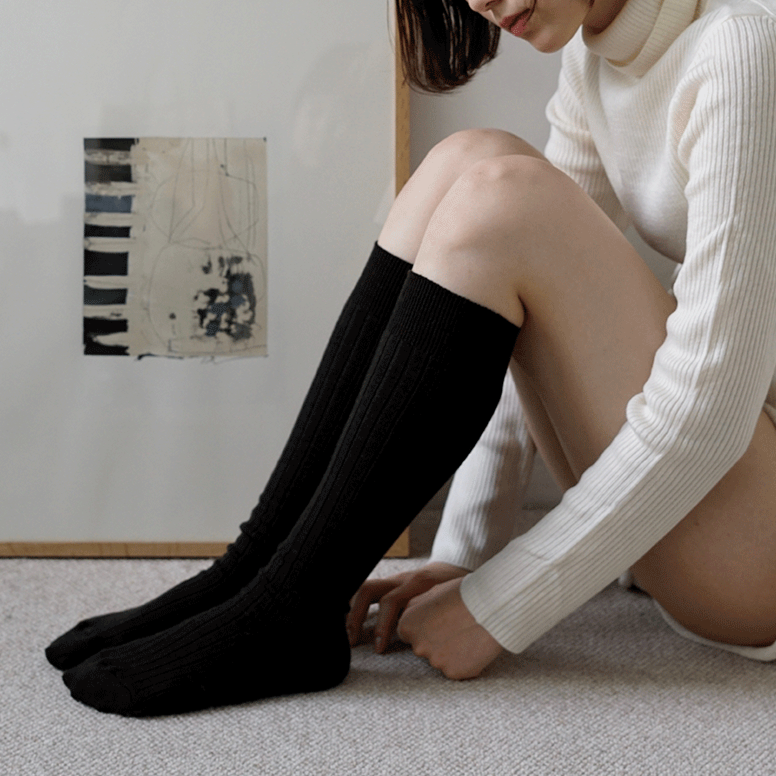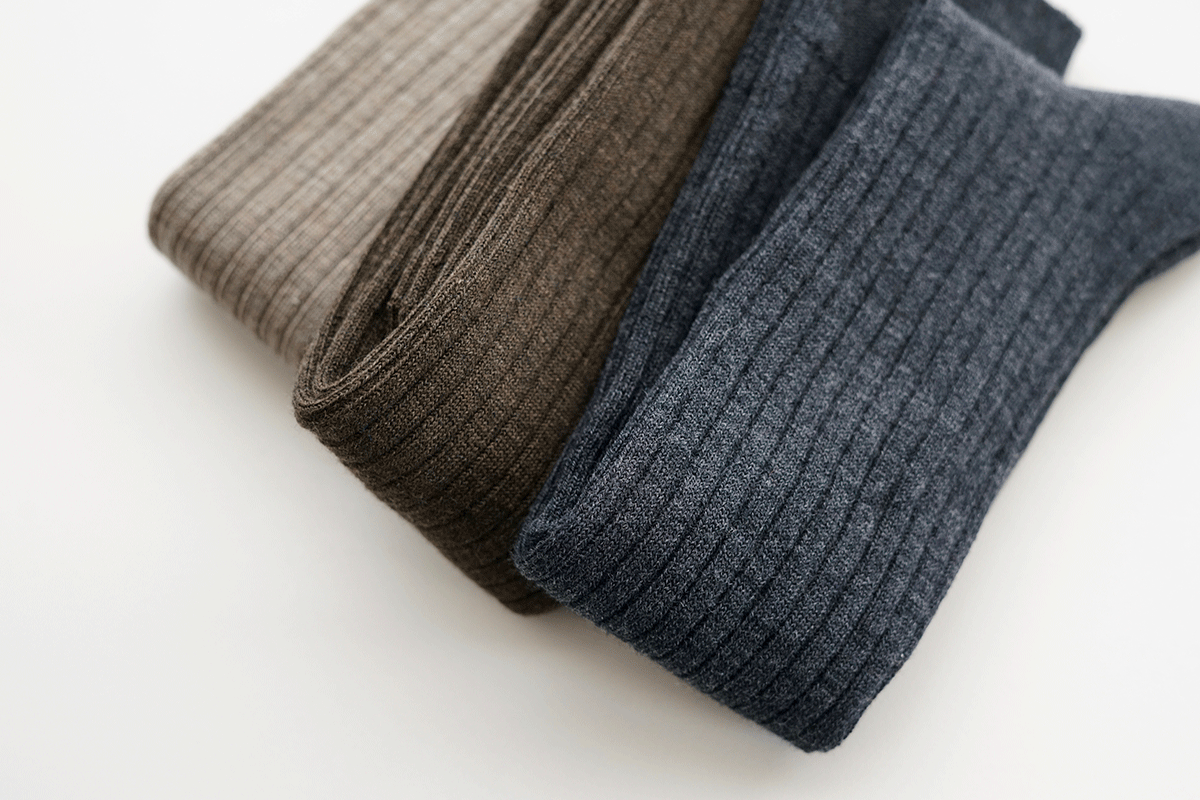 Merino Wool Ribbed High Socks
Size: One Size, 50cm Length
Material Detail: We have selected lustrous baby alpaca fiber produced from the hair of baby alpaca not more than a year old. We took an extra step by blending super fine wool measuring an average of 16μ to provide a natural barrier to keep cold air from reaching the skin. These arm and leg warmers are lightweight yet provide ultimate warmth.
Material: 42% ALPACA, 42% WOOL, 16% NAYLON
Detail: The history of knitwin Co., Ltd. began in 1950. Katsuji Nishiguchi founded the company with a single hand-operating knitting machine. knitwin Co., Ltd. continued to develop under succession and is currently operating under third generation director Isato Nishiguchi. Today, Knitwin co,.Ltd has evolved and expanded into a sock manufacturing company housing over 130 knitting machines. Their team of professionals consists of veterans with over 50 years of experience, new generation talents in their 30s, and part- time support staff, all of whom take equal part in creating and sharing with Japan and the world socks that will change your tomorrow.