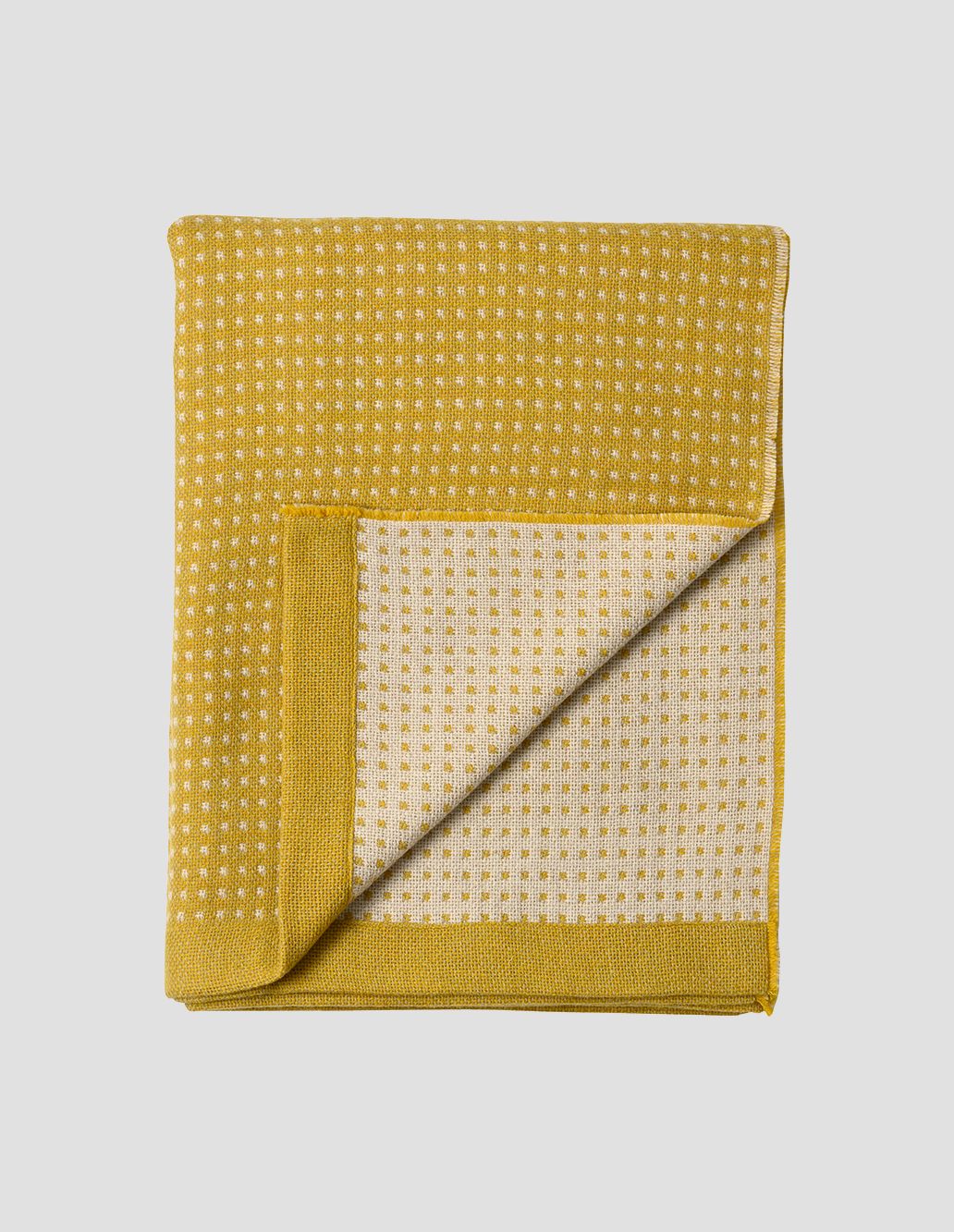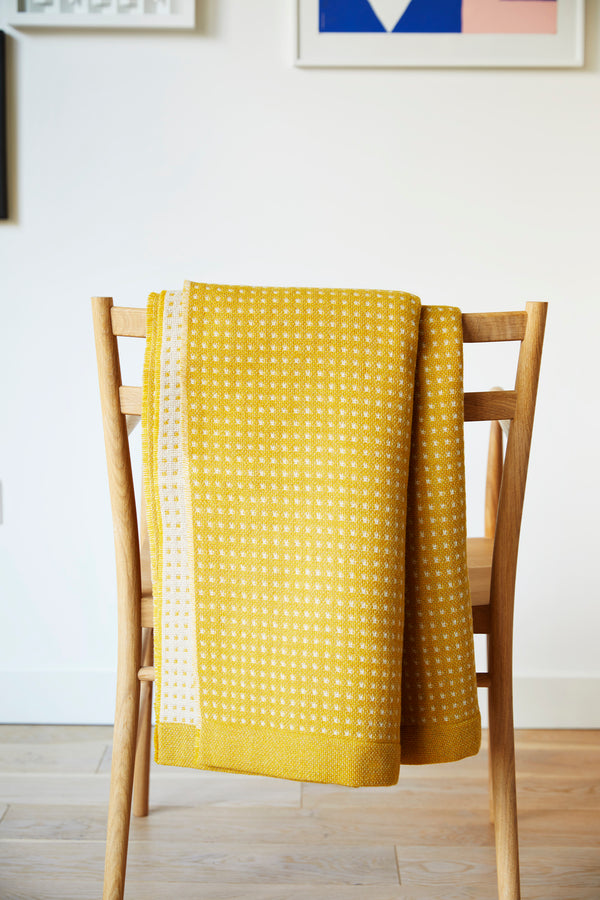 Maldwyn Dot Double Weave Wool Sand Blanket
DESIGNED BY GERD HAY-EDIE IN THE 1930s.
The Maldwyn Dot uses 100% wool and originates from a design that Gerd Hay-Edie created in 1933.
Gerd wove this classic mid-century design a few times during her career. During the 1930's, Gordon Russell, the esteemed lifestyle designer from London, used this weave to upholster chairs and sofas from his collection.
DOUBLE WEAVE BLANKET BY MOURNE TEXTILES.
MADE IN NORTHERN IRELAND.
L 200 X W 160 CM
100% wool