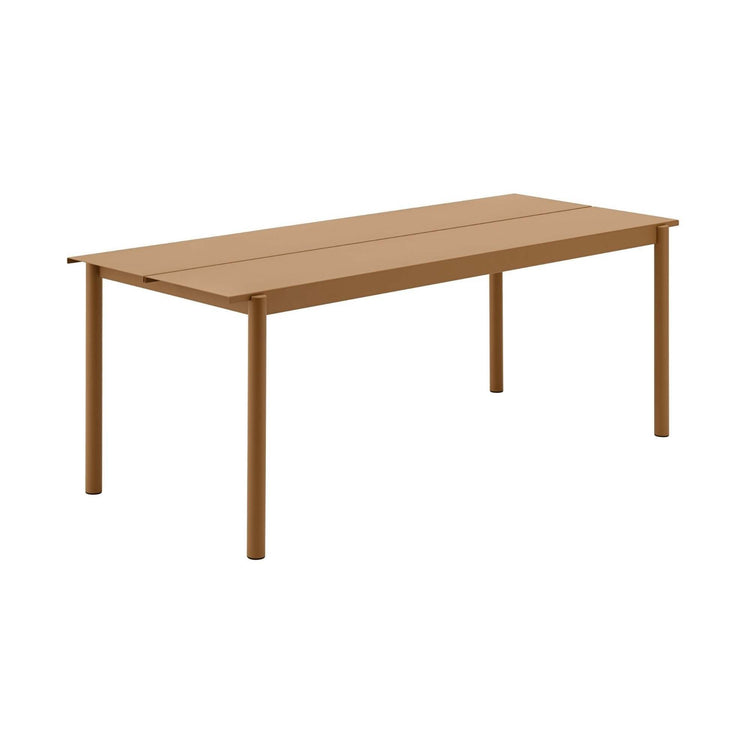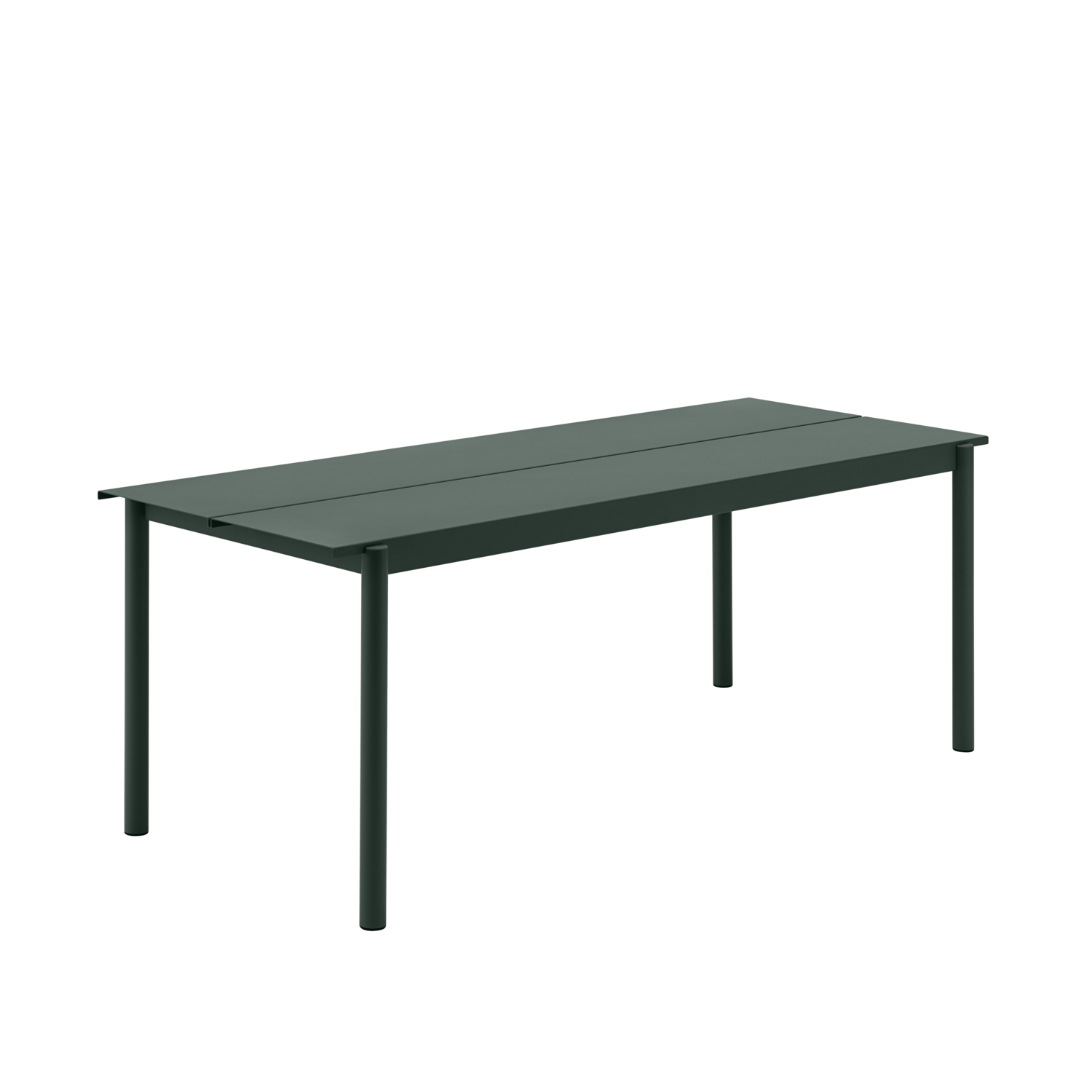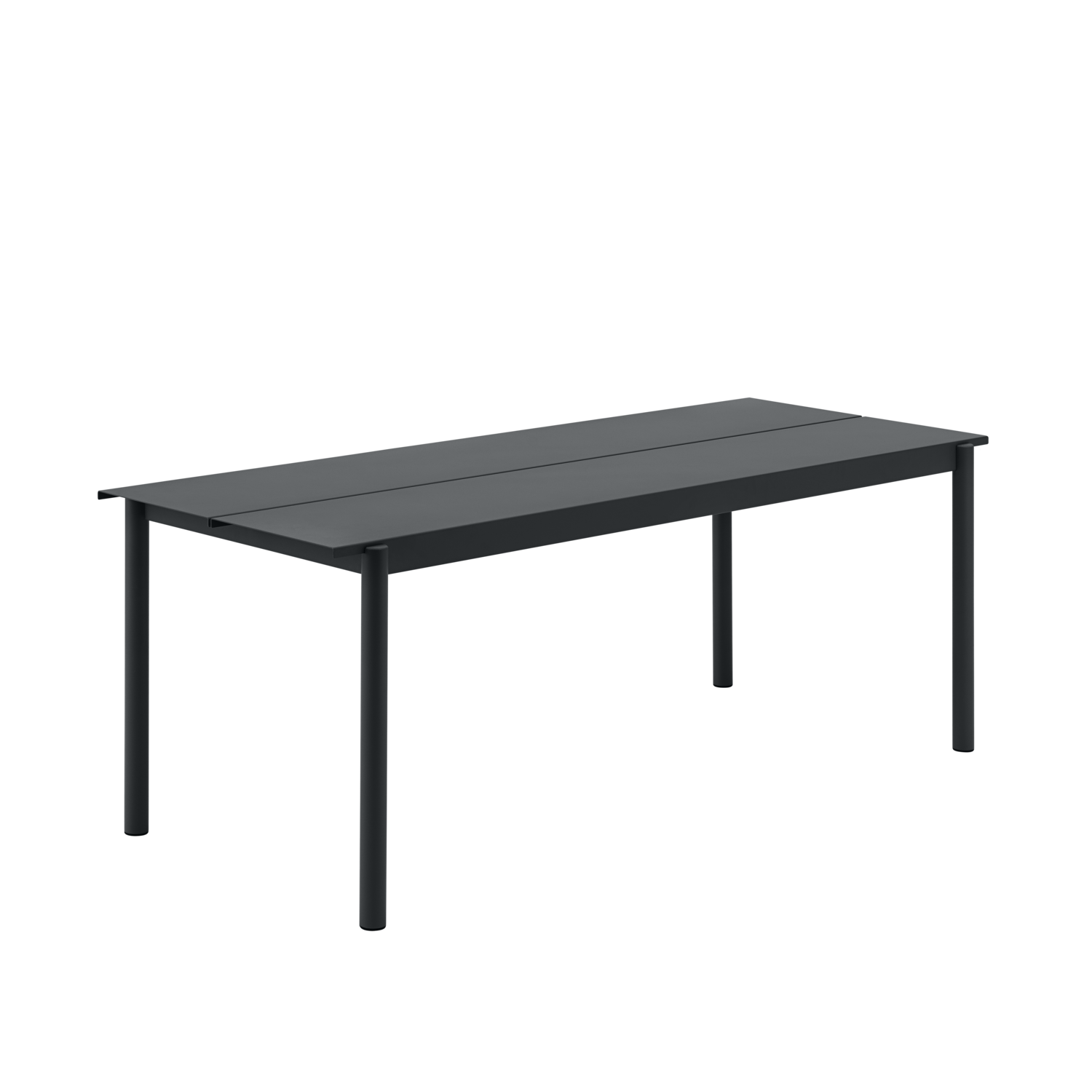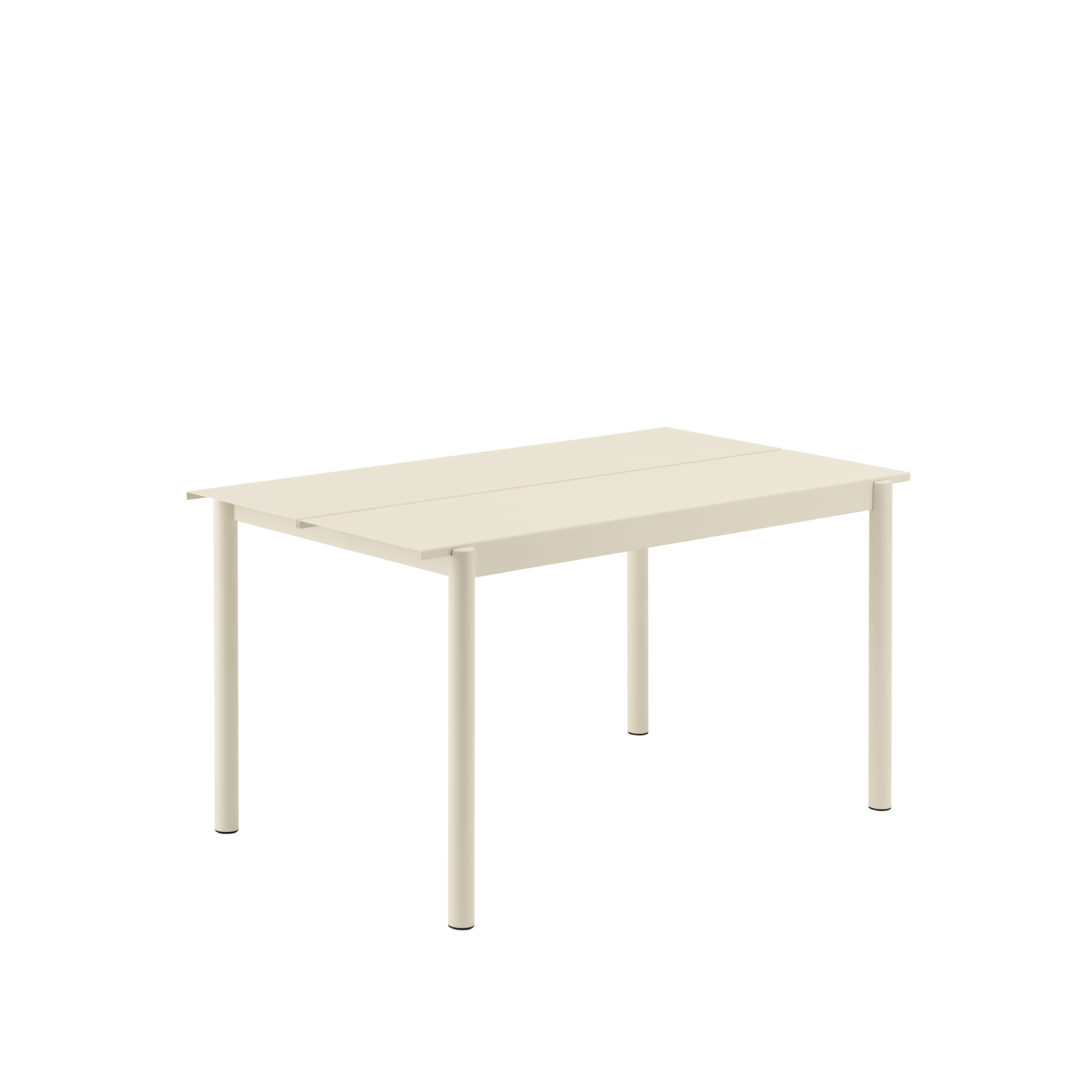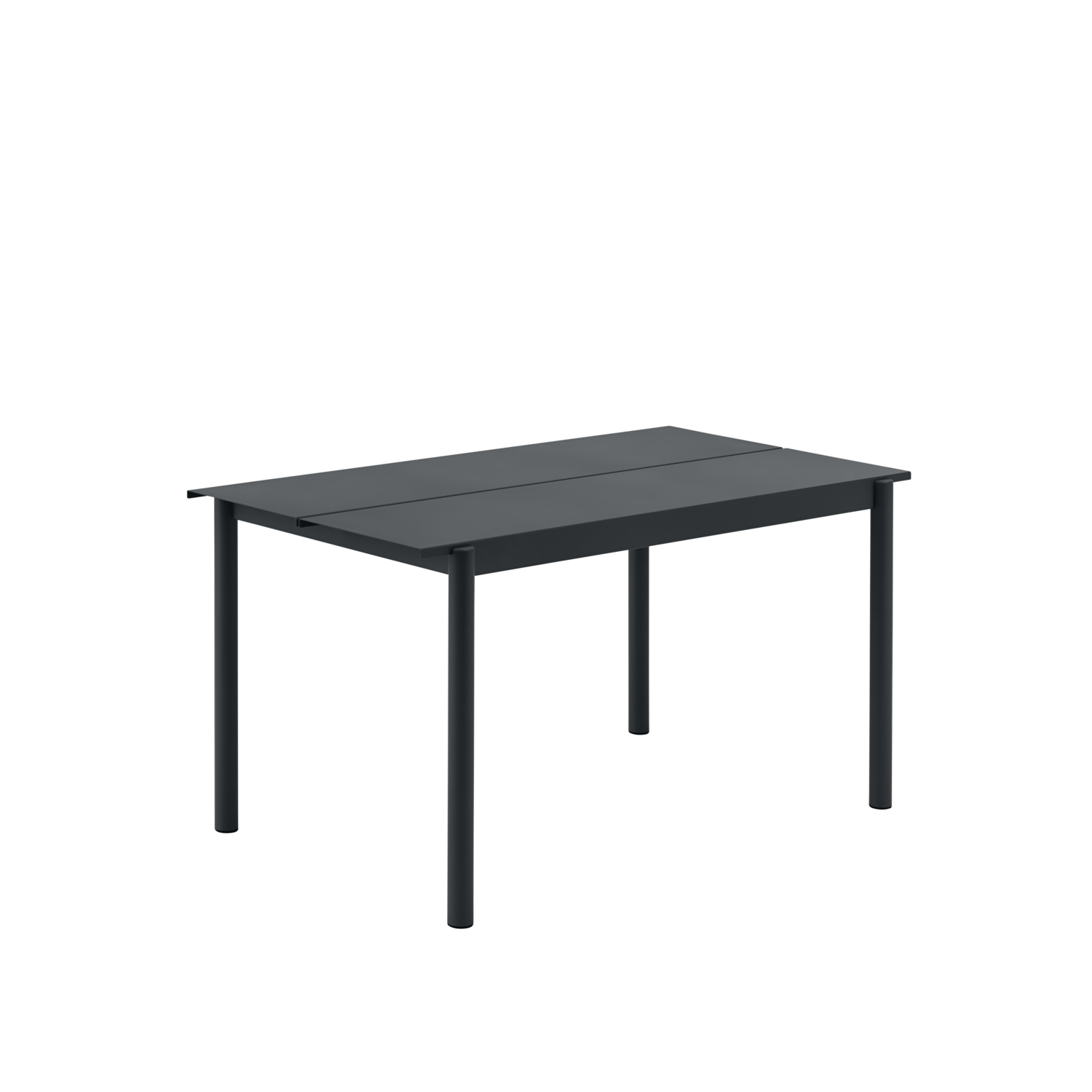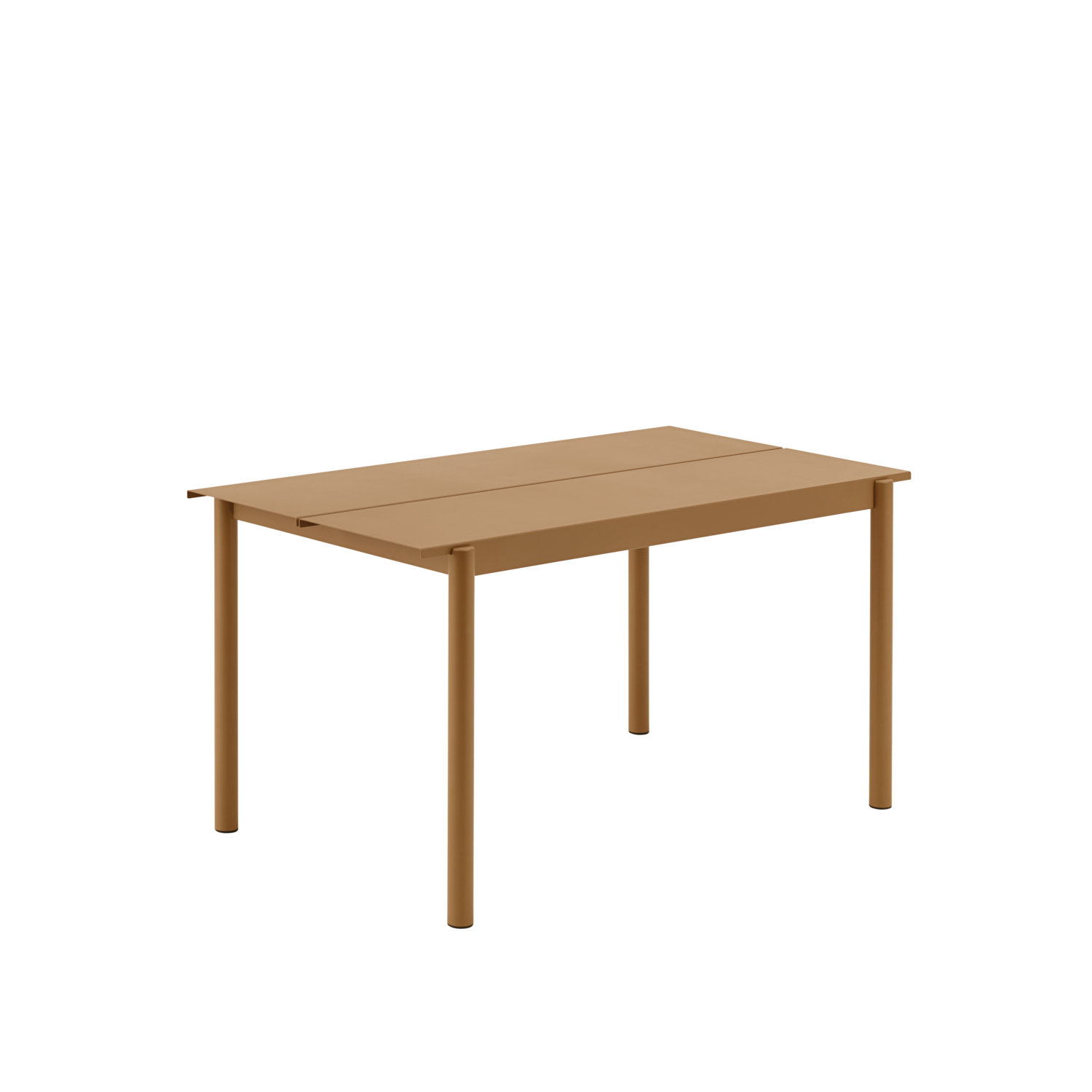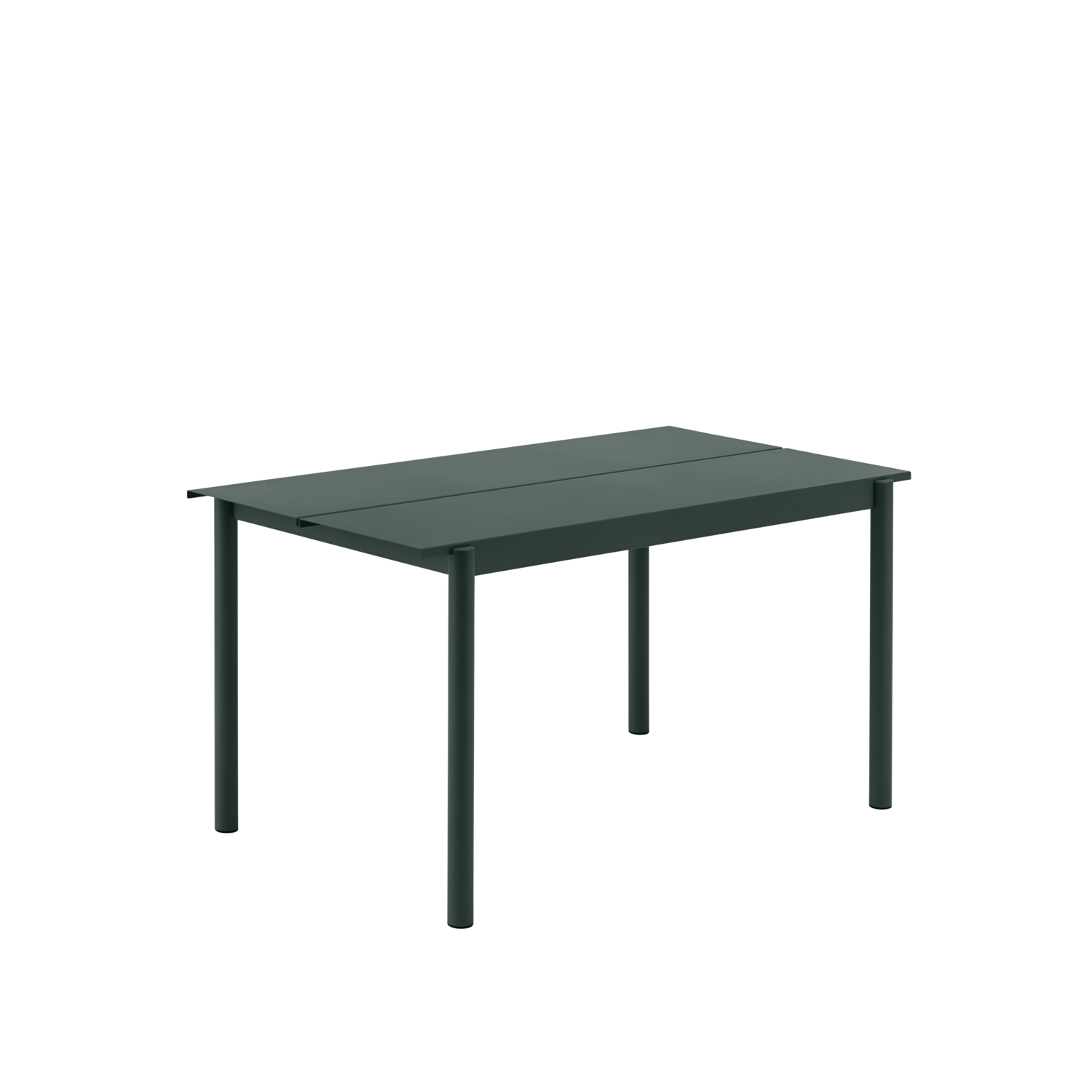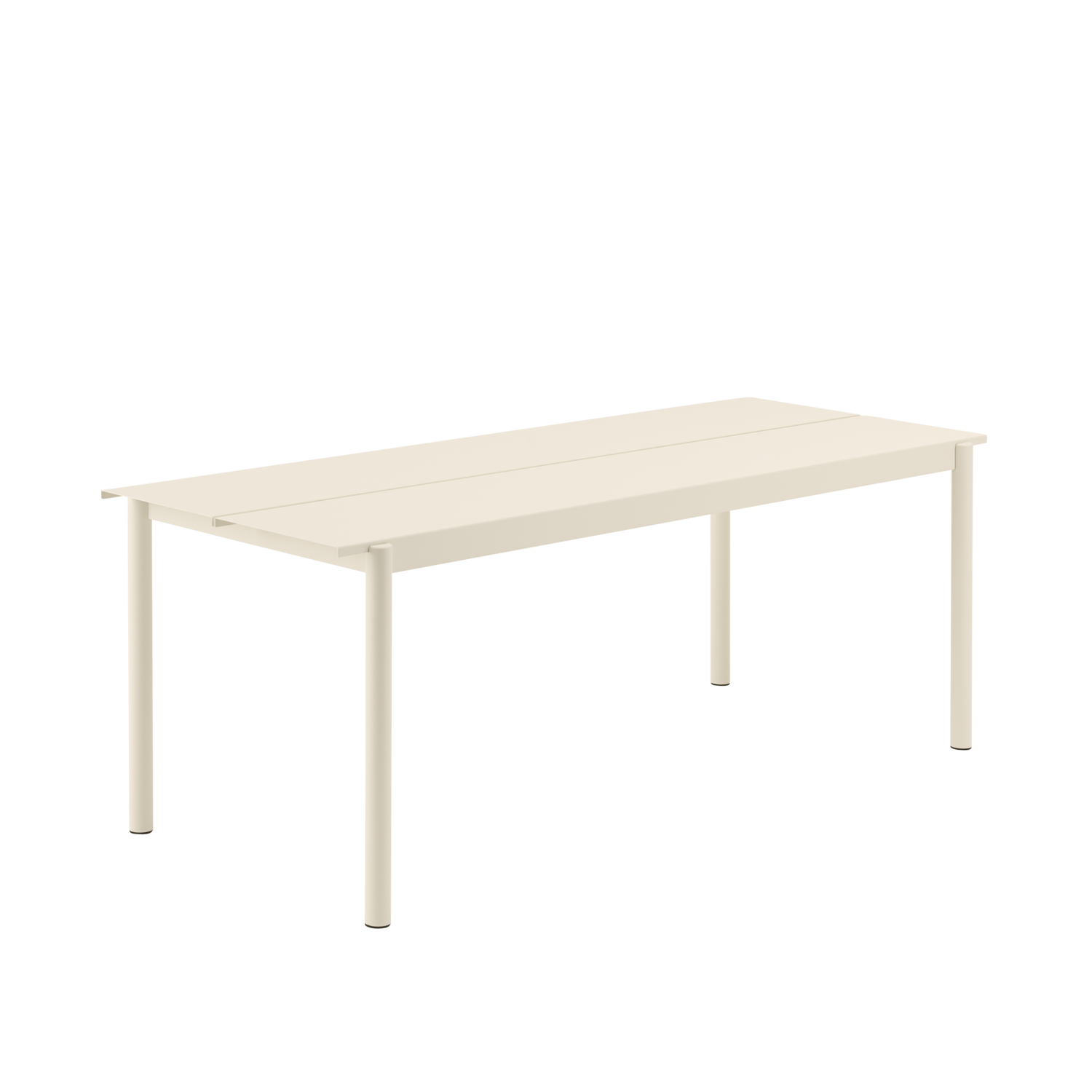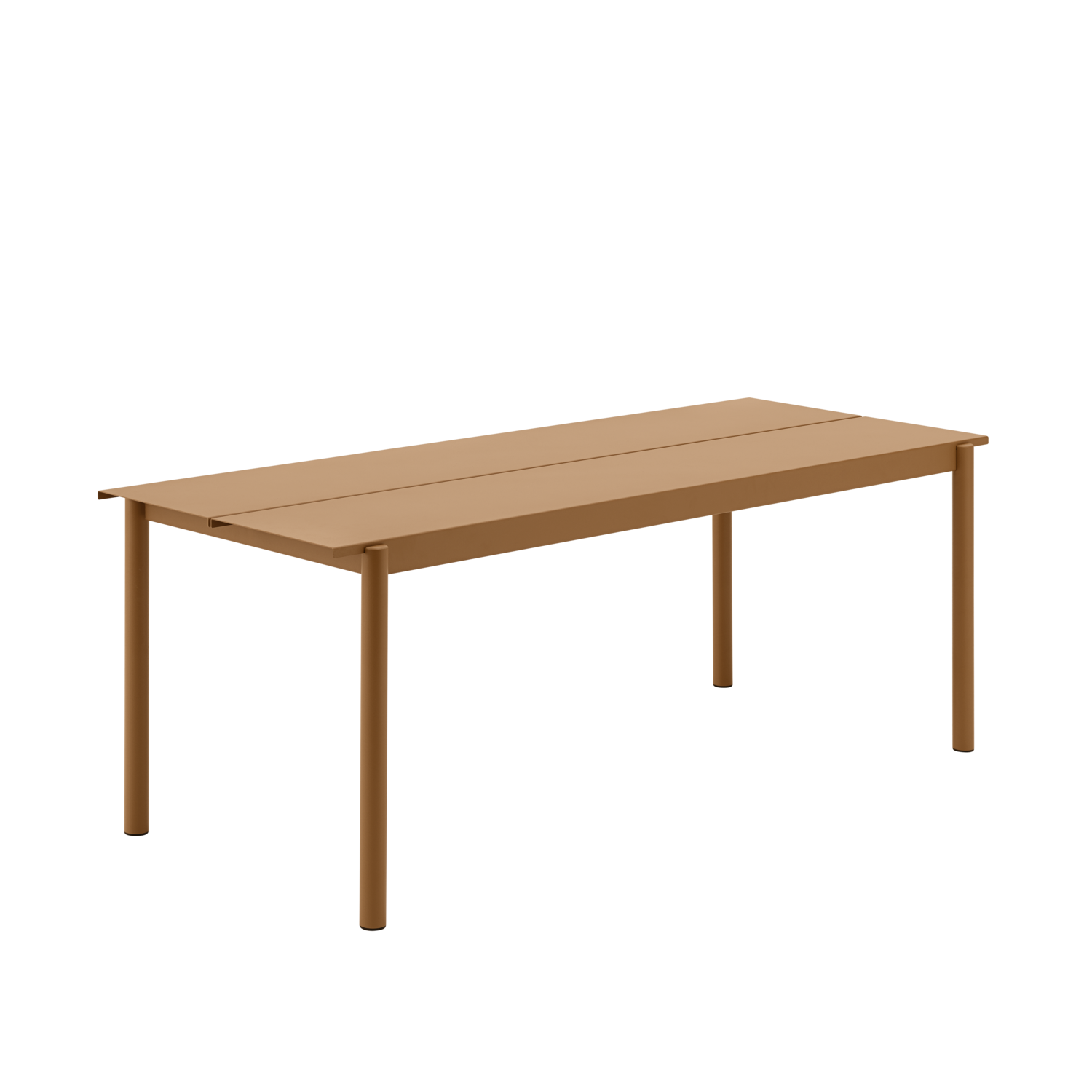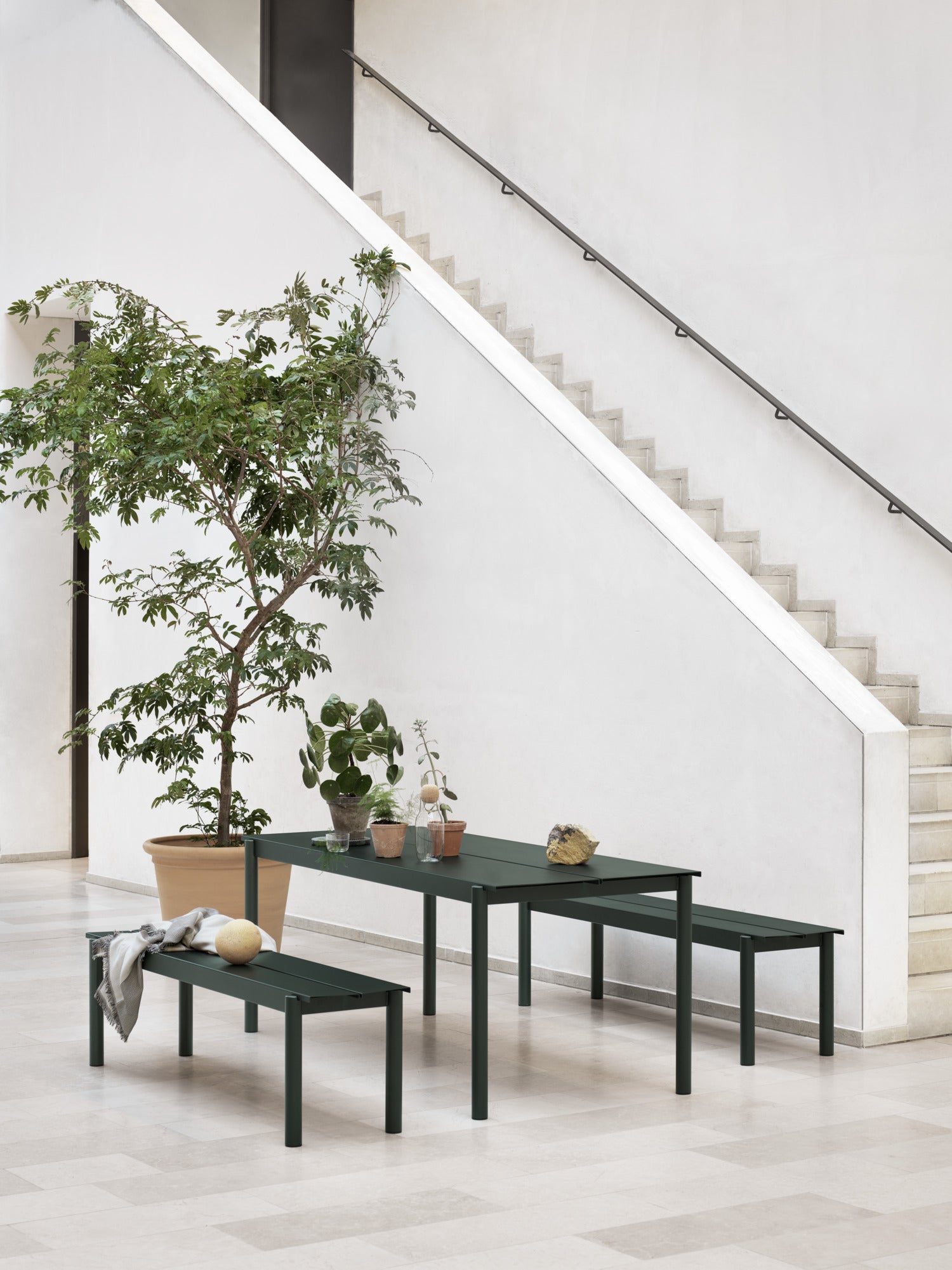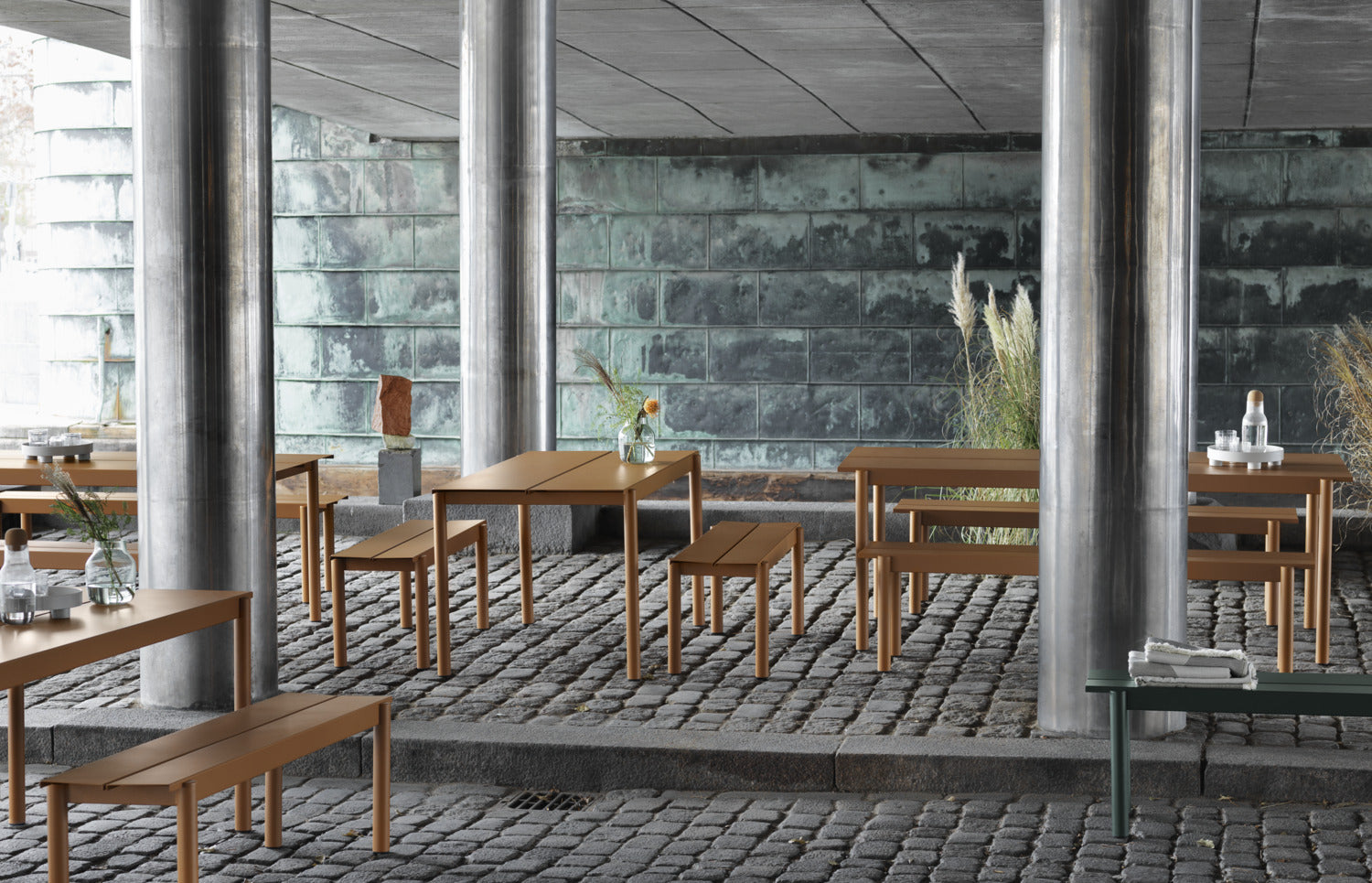 Please contact us for more information 
▴ Please note this is a pre order item 
▴ Extra delivery costs apply.
▴ Please see our Furniture FAQ for details.
The Linear Steel Table brings new perspectives to modern outdoor furniture through its straight lines alongside the folded edges, halfcircular intersecting legs and small spacing for easy removal of water. Kept visually clean for long-lasting aesthetics, the Linear Steel Table finds it distinct character through subtle detailing and a simple expression, allowing for it to complement any outdoor setting. The design is made in powder coated steel for a matte look and contemporary feel. A simple and elegant table in lacquered steel for outdoor use in a modern form language with understated details for a long-lasting expression.

Cleaning Instructions:
Clean the table with a damp cloth. If necessary use a mild detergent or washing up liquid and not concentrated. Always wipe with a dry cloth afterwards. To minimize the risk of stains and marks, liquids, grease etc. should be removed straight away.
Technical Info
Dimensions:
W 140 x D 75cm
W 200 x D 75cm

Material:
Powder Coated Steel

Colours:
Black
Off White
Dark Green
Burnt Orange

Environment: Outdoor

Preassembled: No