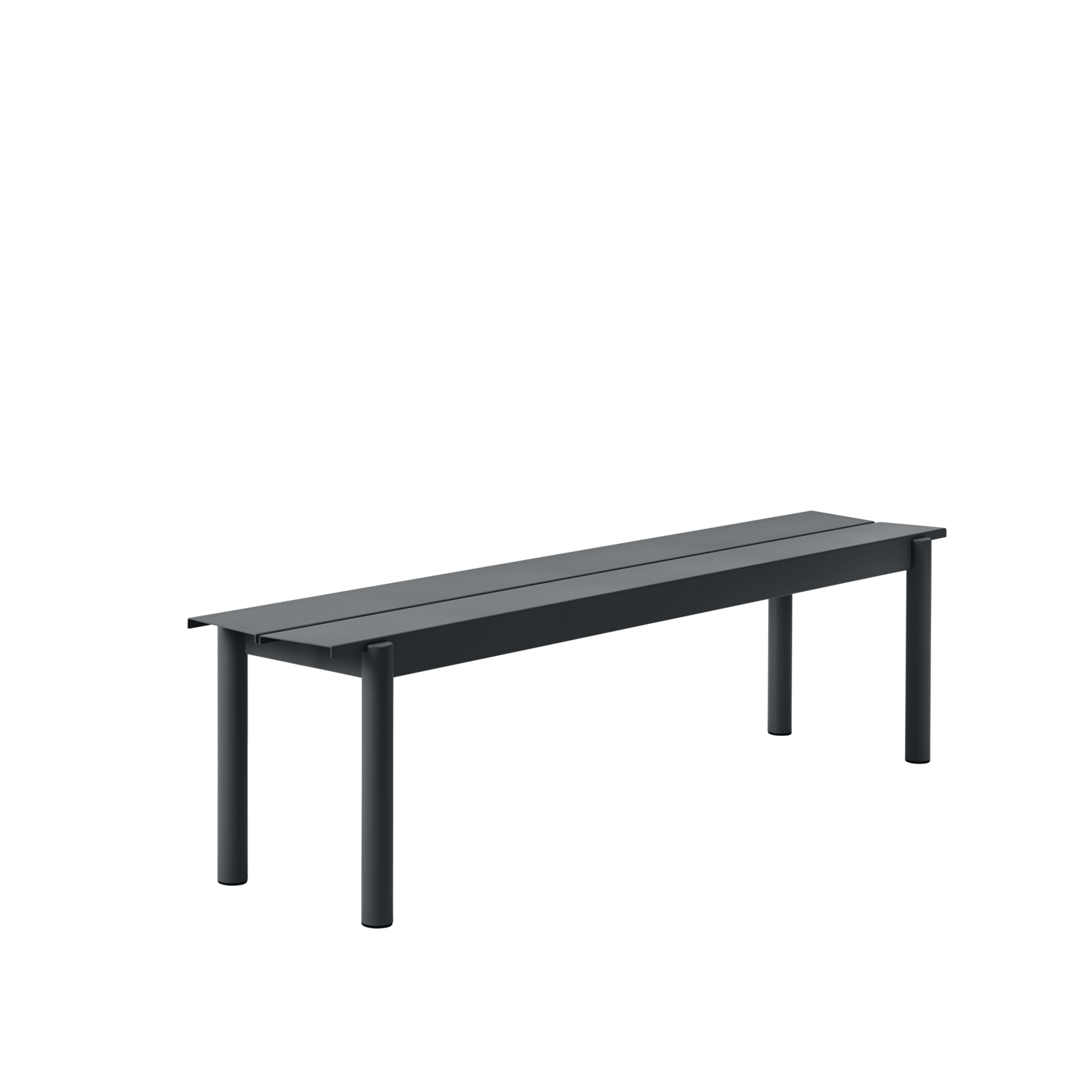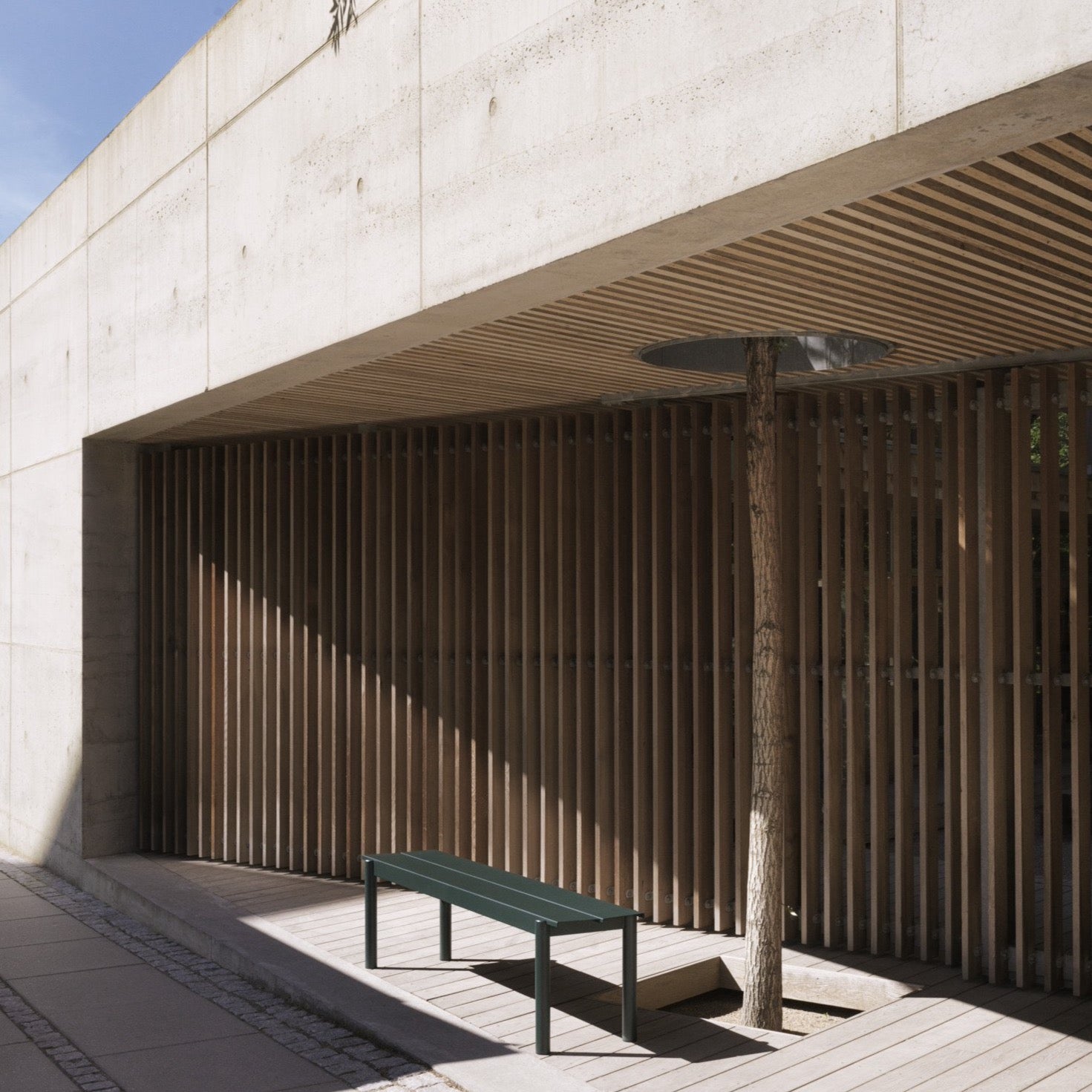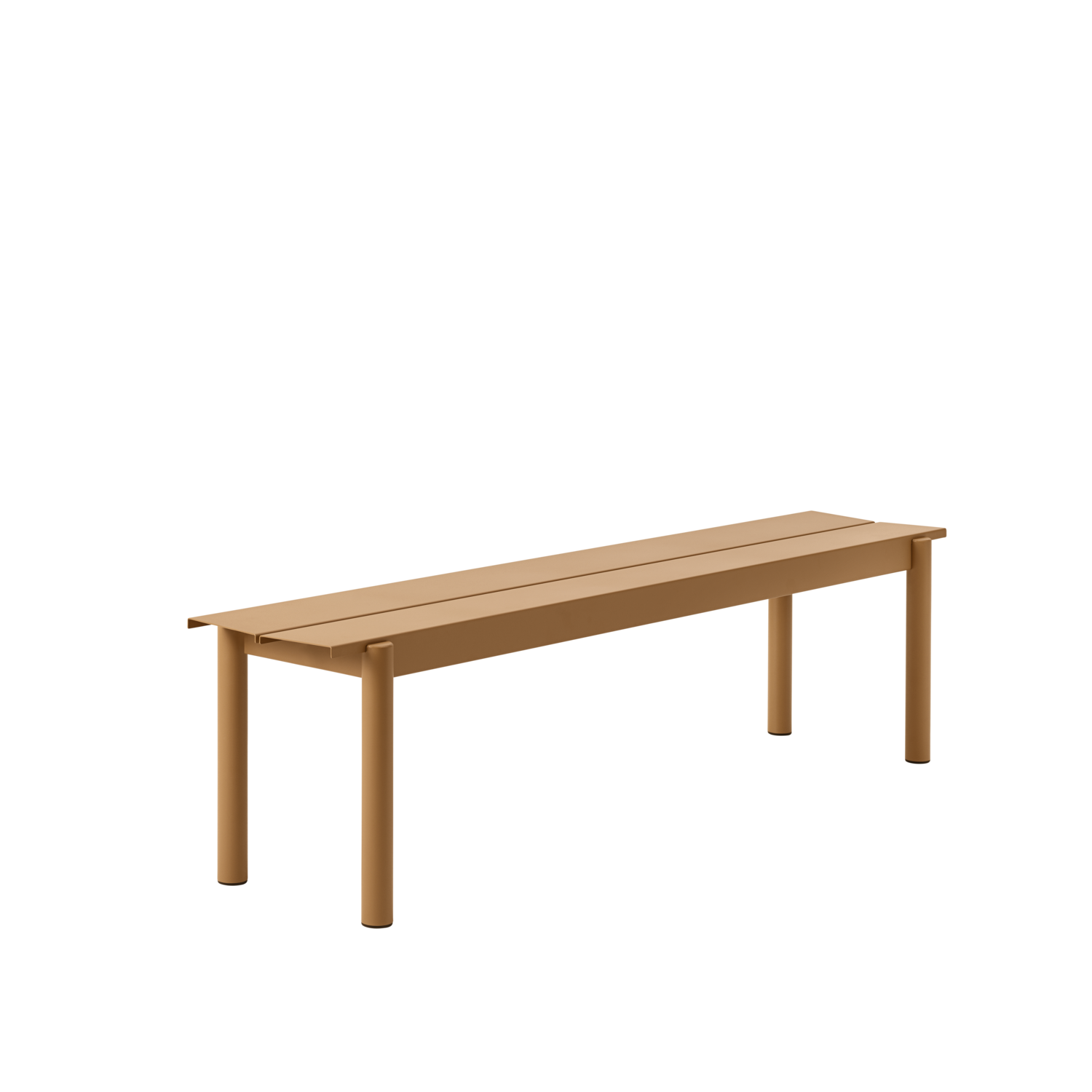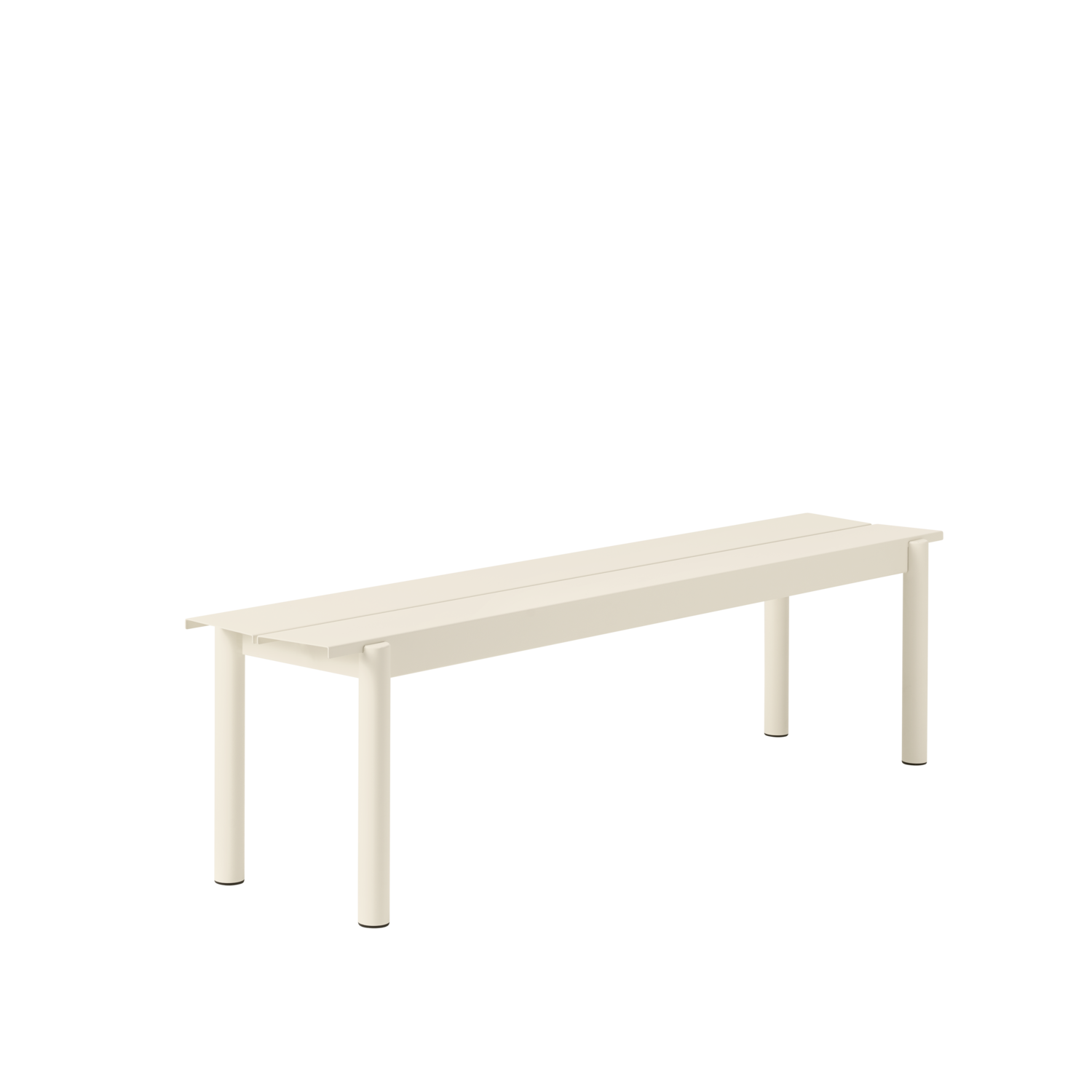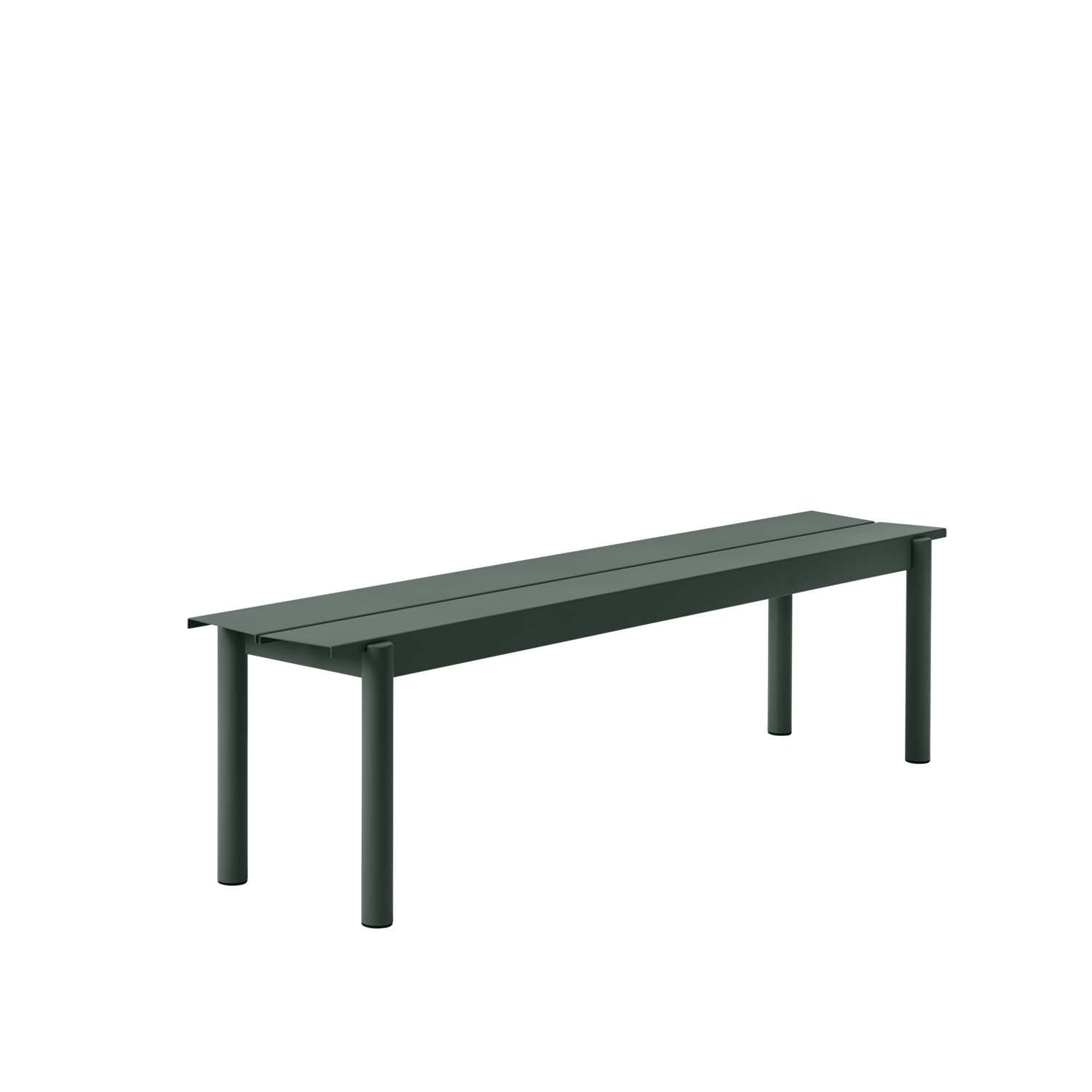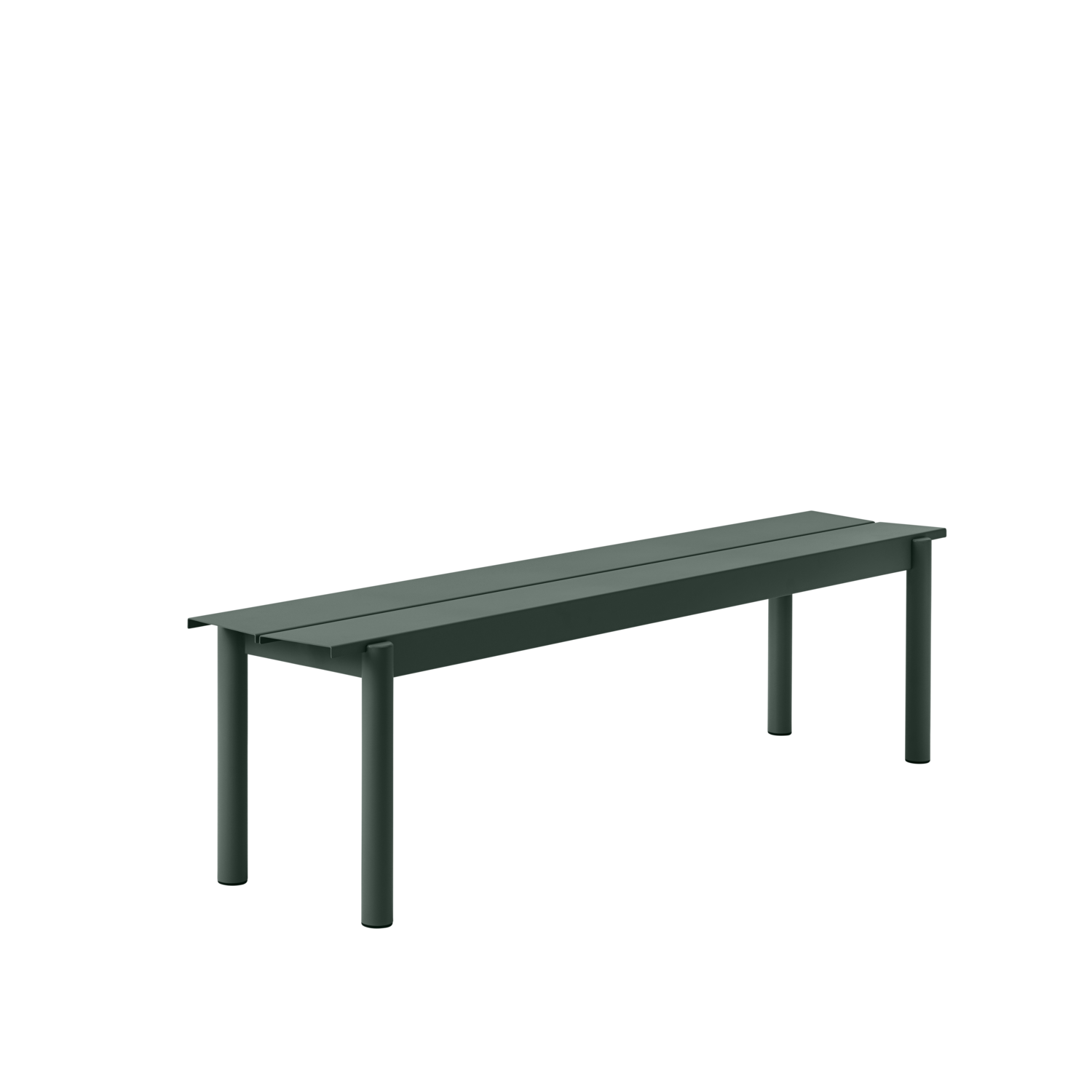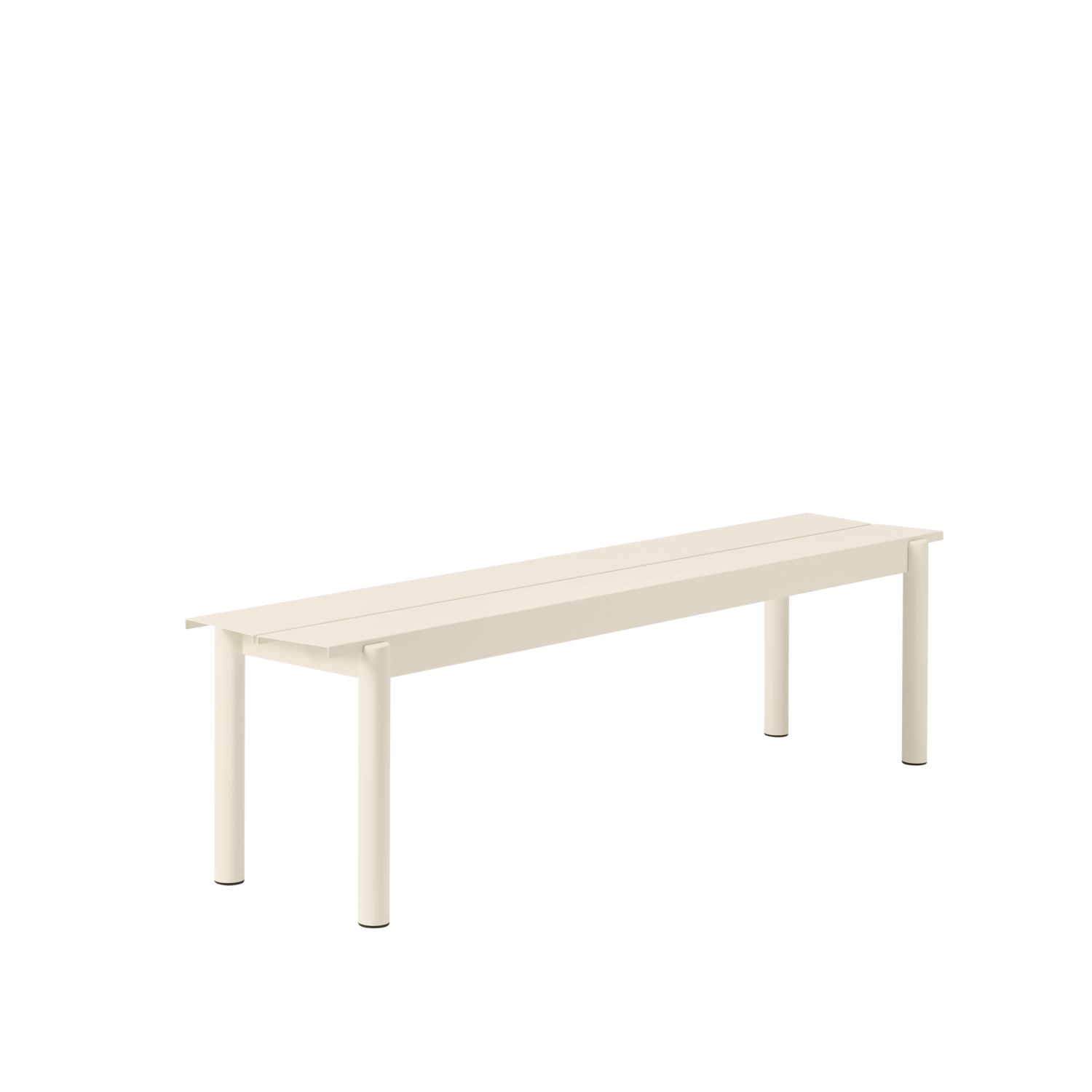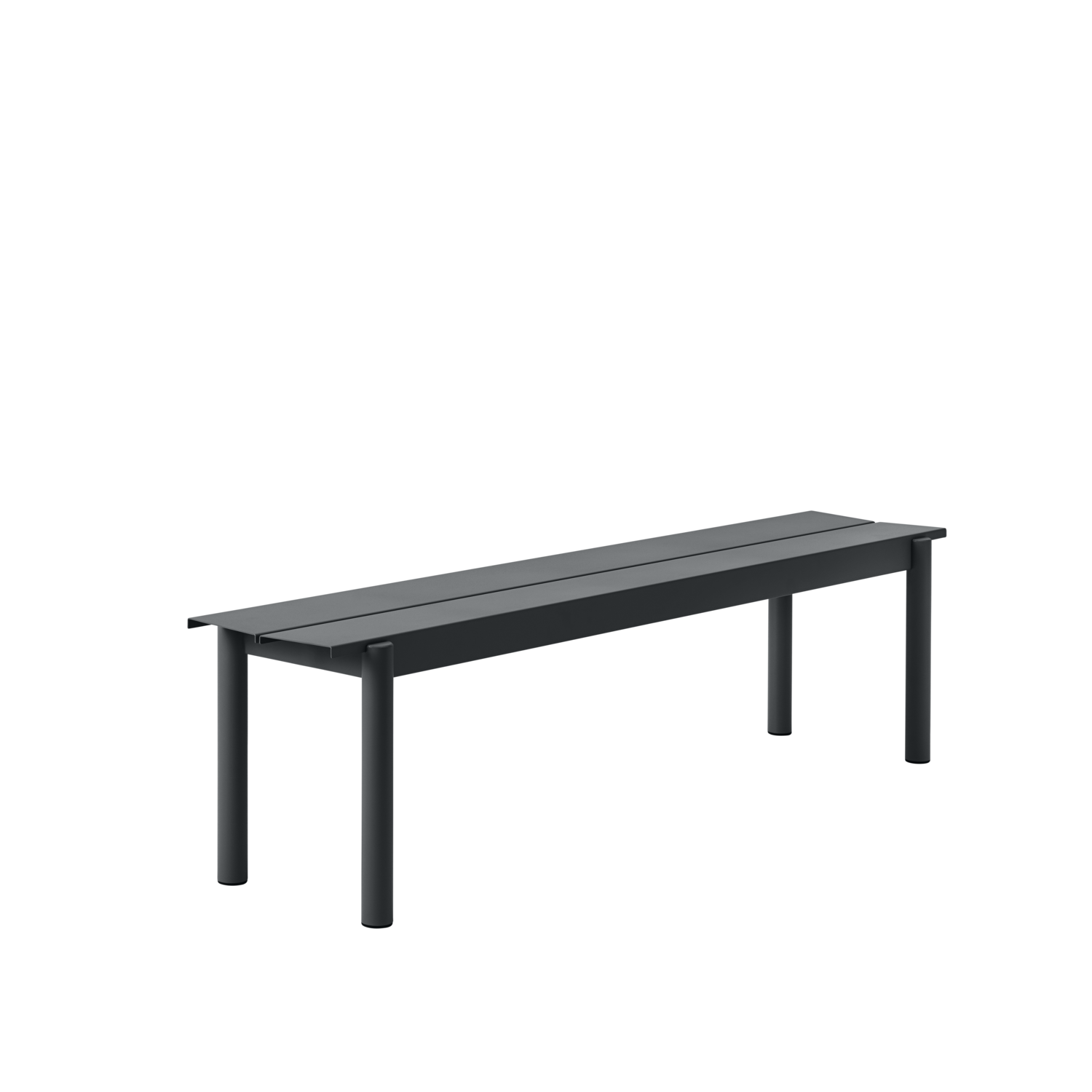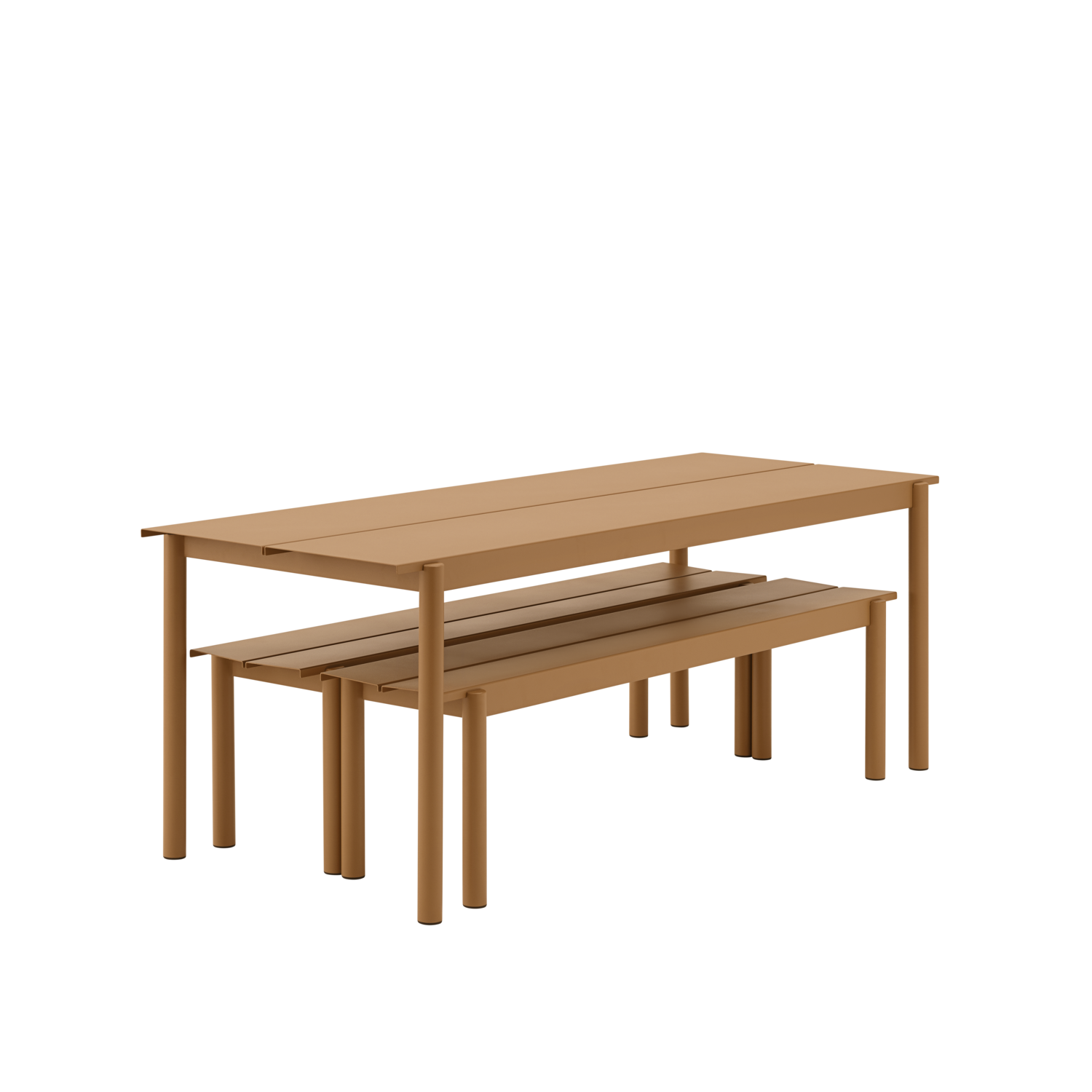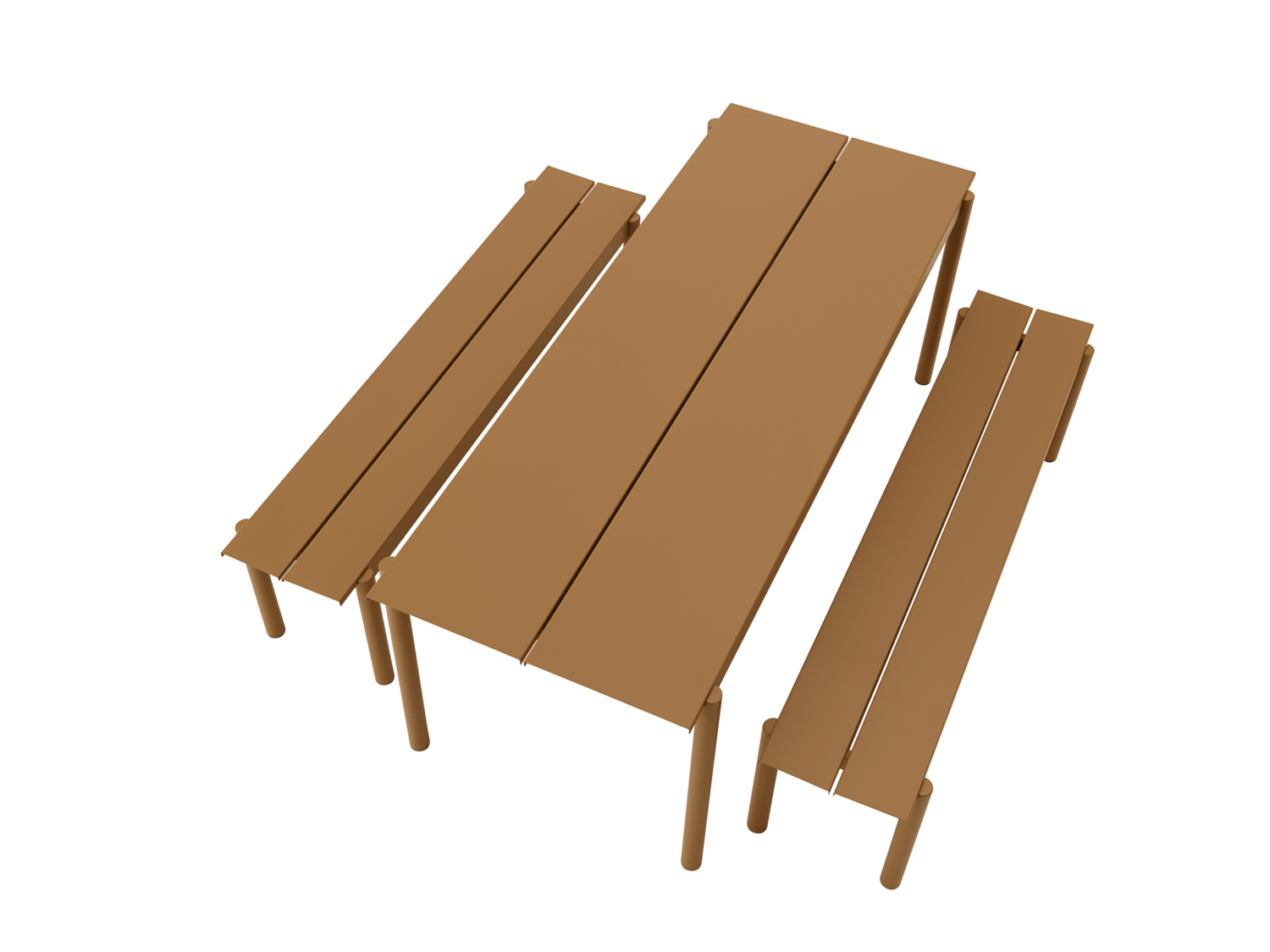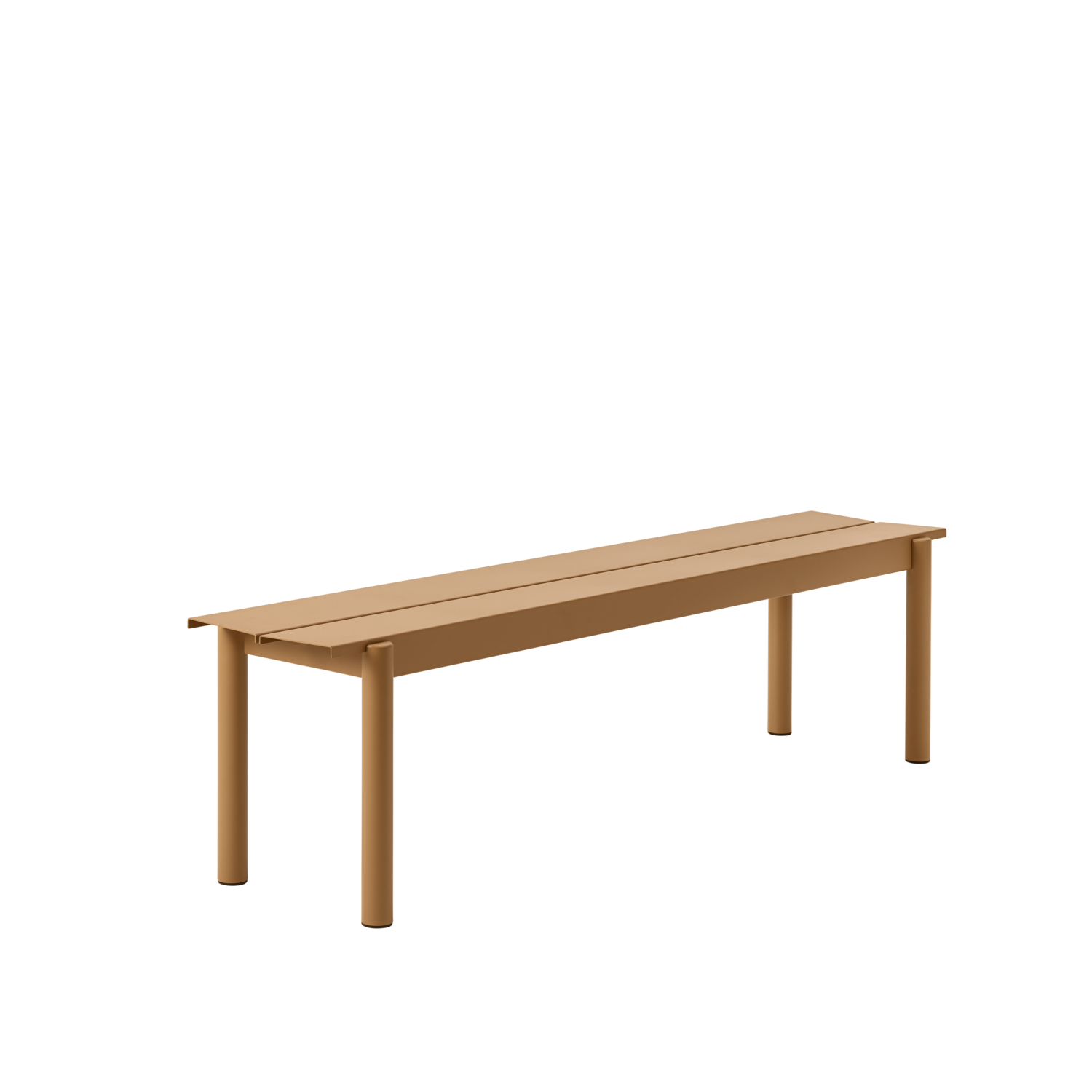 Please contact us for more information 
▴ Please note this is a pre order item 
▴ Extra delivery costs apply.
▴ Please see our Furniture FAQ for details.
The Linear Steel Bench brings new perspectives to modern outdoor furniture through its straight lines alongside the folded edges, half circular intersecting legs and small spacing for easy removal of water.
Kept visually clean for long-lasting aesthetics, the Linear Steel Bench finds it distinct character through subtle detailing and a simple expression, allowing for it to complement any outdoor setting.
The design is made in powder coated steel for a matte look and contemporary feel. Bench seat leans 1.5 degrees towards the middle of the bench for added comfort and easy removal of water.
Bench is designed in proportions that will slide easily under the table. A simple and elegant bench in lacquered steel for outdoor use in a modern form language with understated details for a long-lasting expression.

Technical Info
Dimensions:
H 45.5 x W 110 x D 39cm
H 45.5 x W 170 x D 39cm

Material:
Powder Coated Steel

Colours:
Black
Off White
Dark Green
Burnt Orange

Environment: Outdoor

Preassembled: No