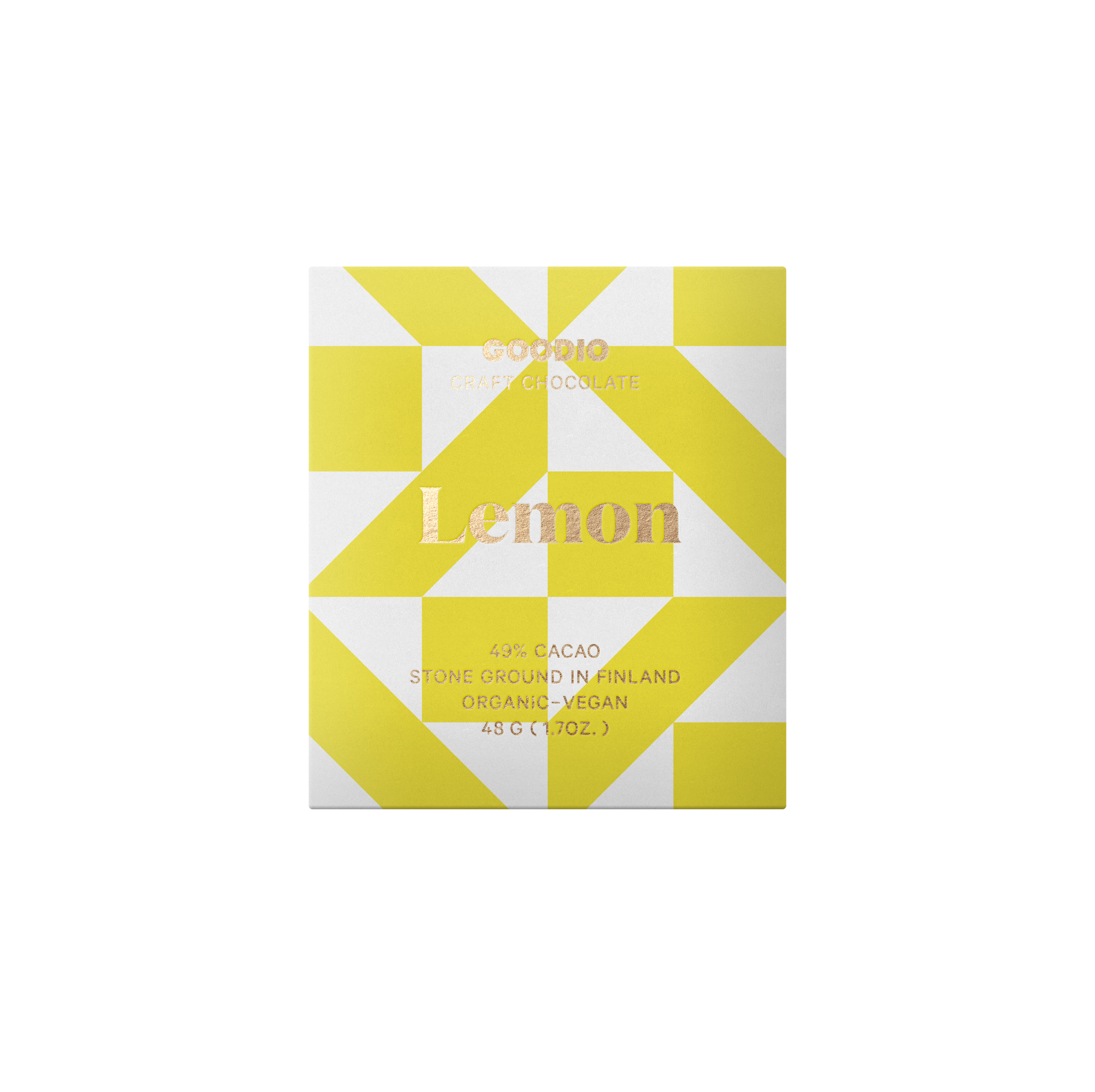 A bit of sharpness and freshness from lemons make this chocolate perfect for a sunny spring day.
This product is 100% vegan.
INGREDIENTS: Cacao bean*, coconut palm sugar*, cacao butter*, coconut flakes*, Lemon, Birch sugar (xylitol),  *organic. 
Chocolate, minimum 49% cacao content.
Store in a cool, dry place. Dairy-free, gluten-free and soy-free. 
Contains nuts: Cashews. 
This bar is proudly handmade with love in Finland - the happiest country in the world