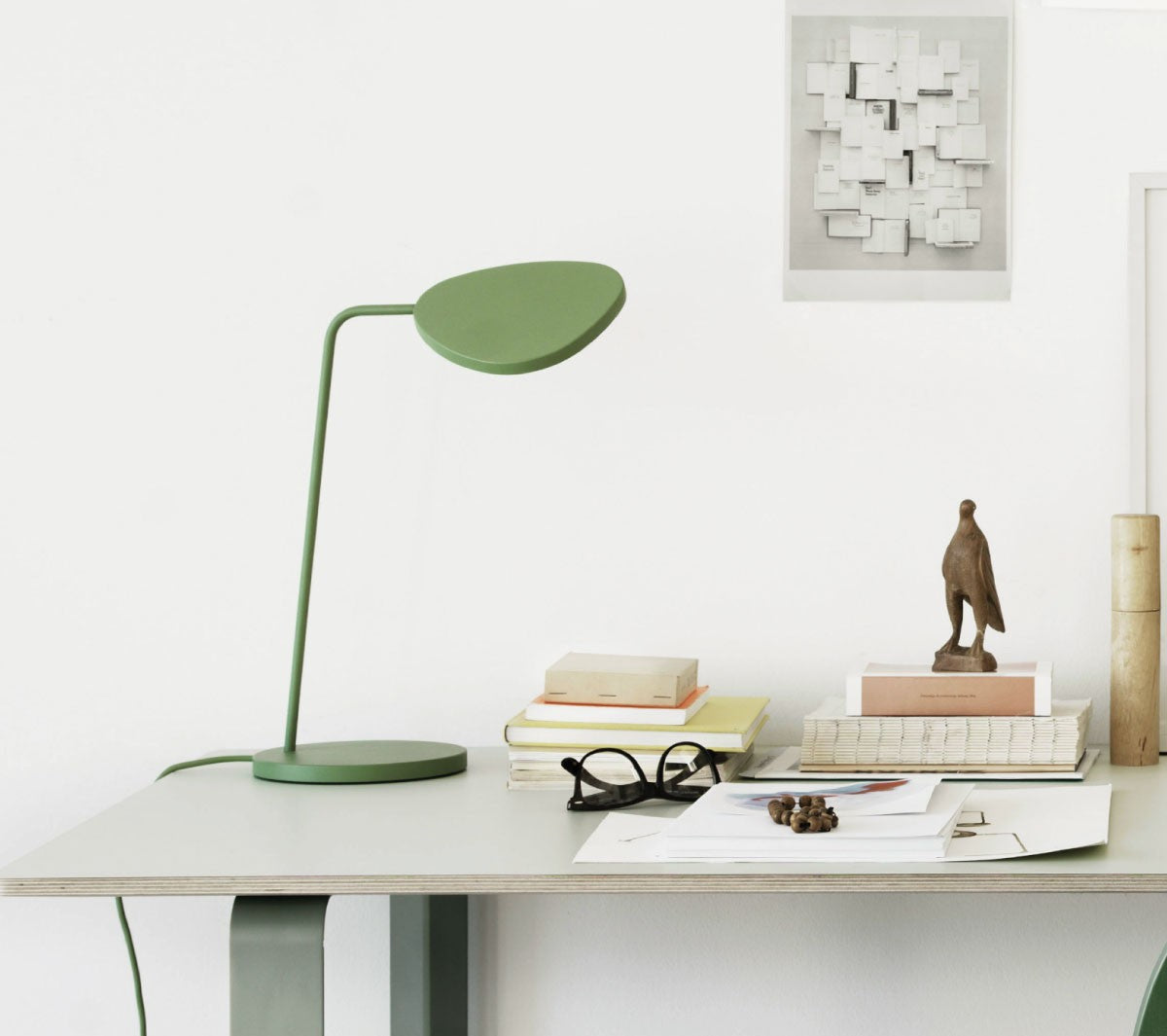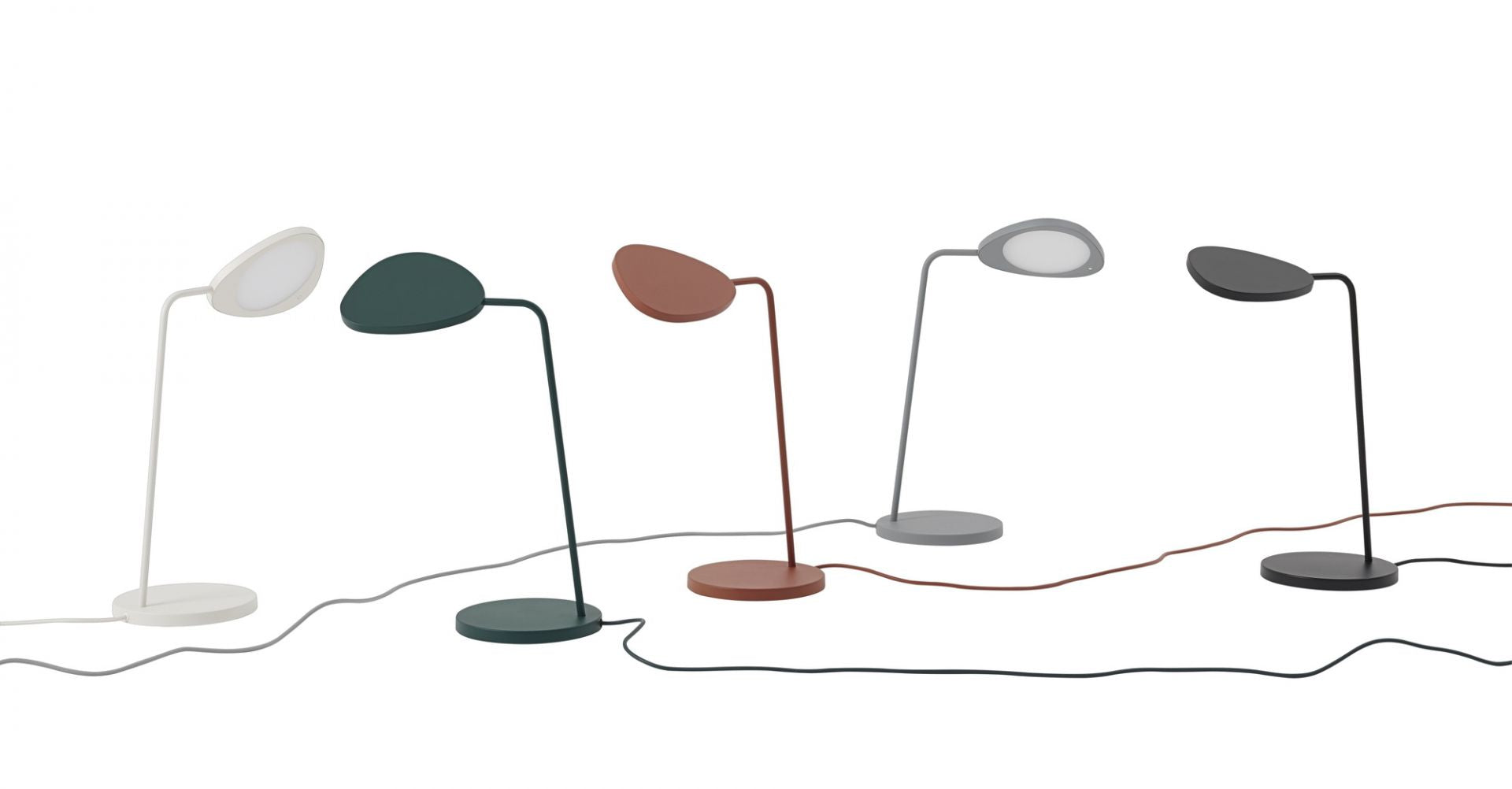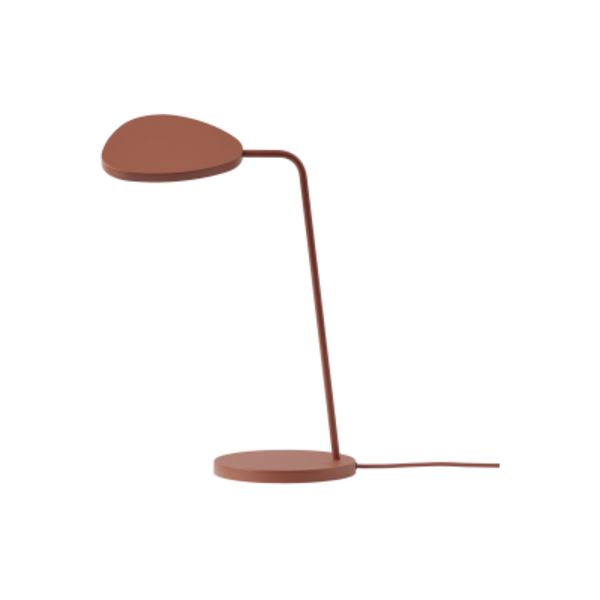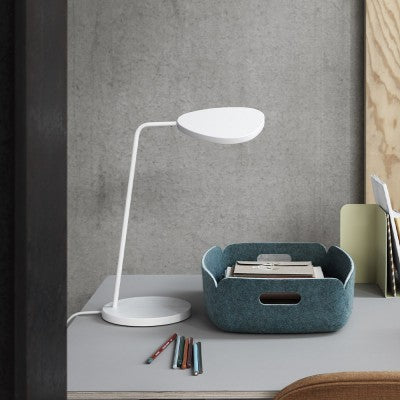 Please contact us for more information 
▴ Please note this is a pre order item 
▴ Extra delivery costs apply.
▴ Please see our Furniture FAQ for details.
Leaf is a lamp series with an iconic silhouette in two sizes and a wide range of colours. Leaf uses energy-efficient LED technology and is equally suited for your private home as an office or commercial interior. The lamp's dim function makes it possible to control the light and mood in a room.
Technical Info
Dimensions:
Height: 41,5 cm Base: Ø 18 cm Lamp shade:15,5x18,5 cm

Materials & Finishes:
Aluminium, Brass, Coloured PVC cord. Available in white, black, grey, green, rose

Light Source:
12V LED

230V transformer, 12V OLED light source 5W, Bulb lifetime appr. 30.000 hoursbrob