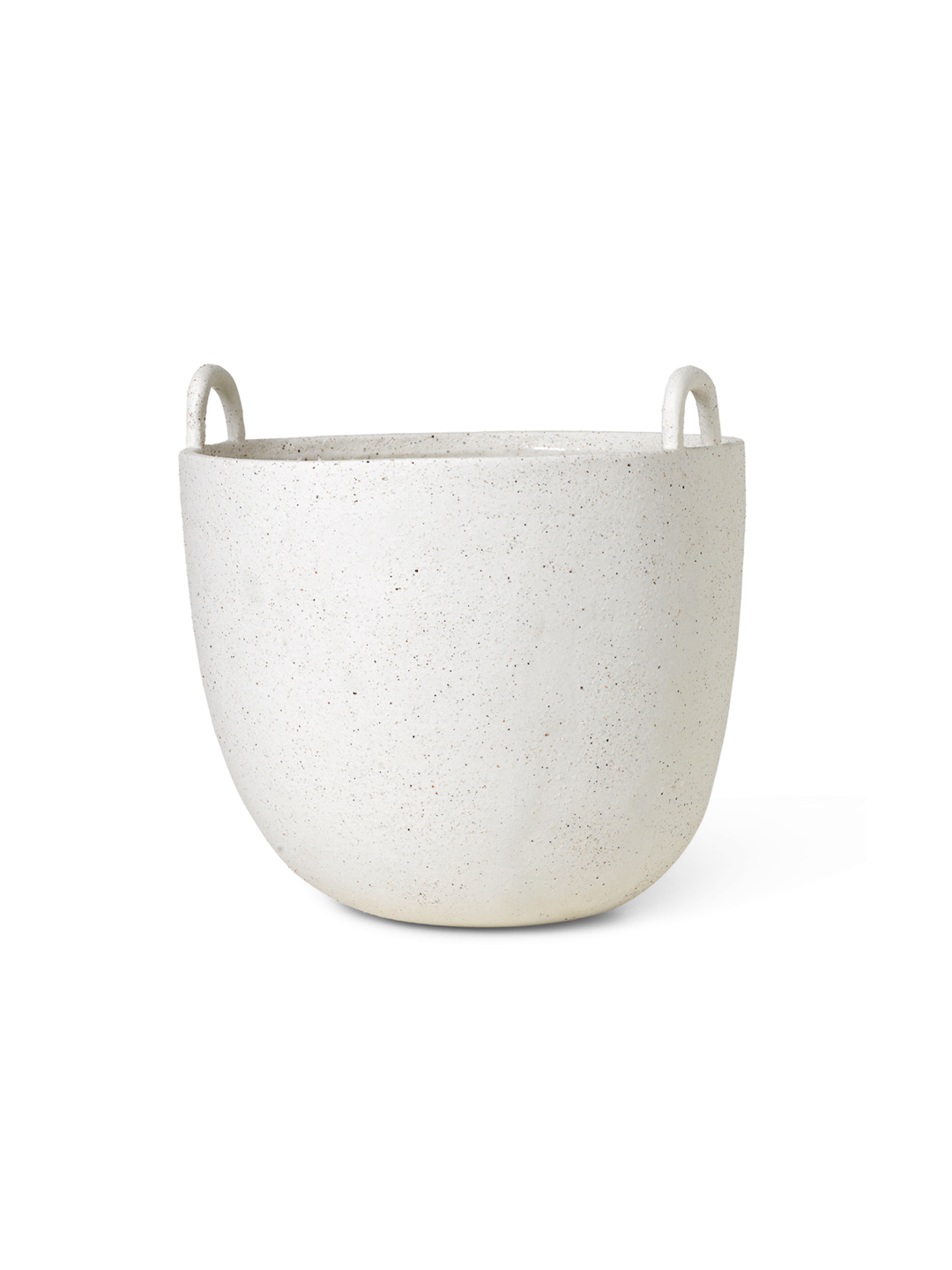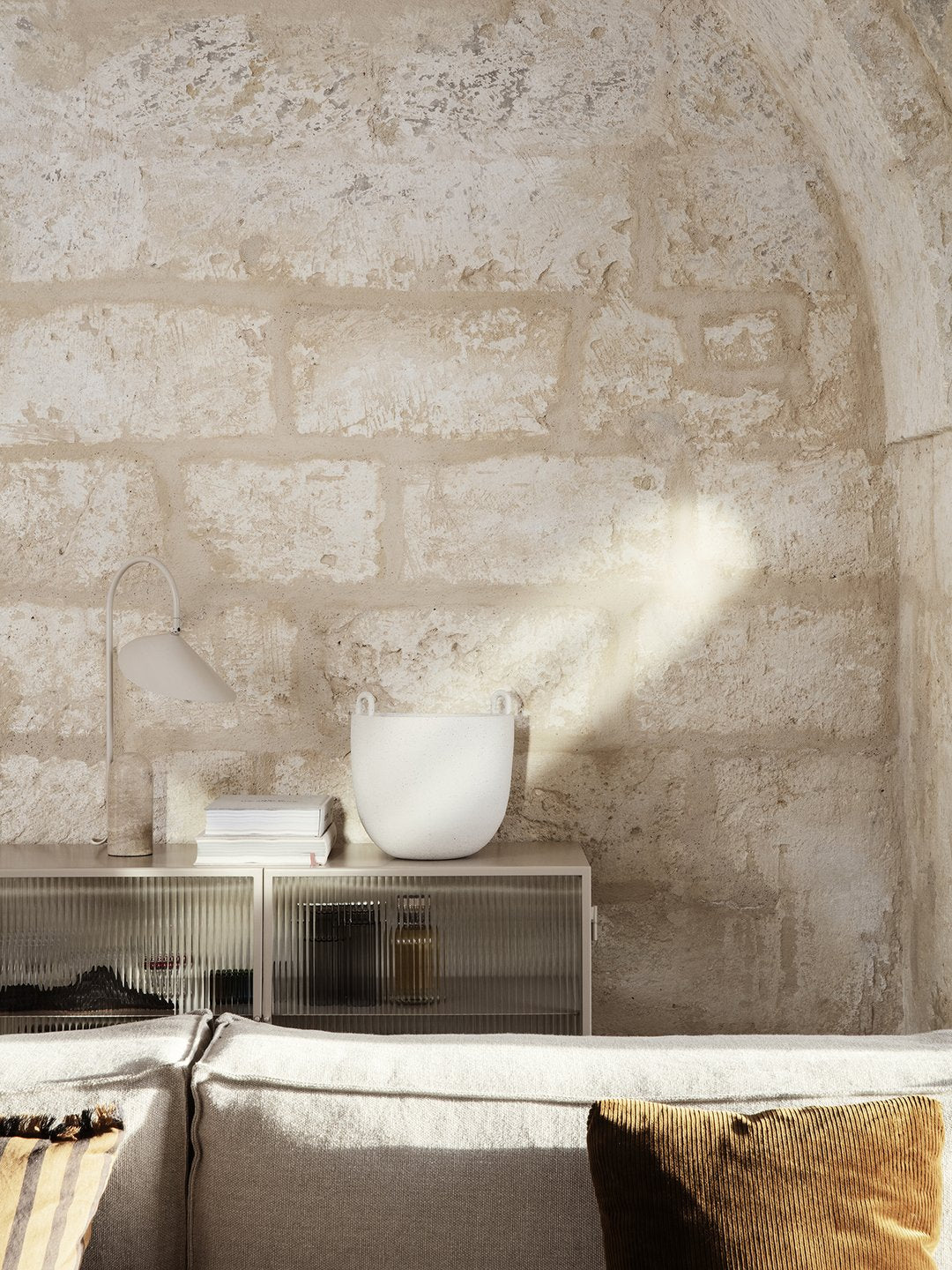 Made with a distinct sort of stoneware with a grainy, raw texture, the Speckle line presents an organic, handmade look and feel. With its fluid silhouette, the pot with two handles mirrors nature's irregularities, though with the elegant addition of the high-gloss finish. The Speckle Pots forms a sweet home for small plants, but you may also want to use it for storage of smaller items on a shelf or as a decoration on your dinner table.
Material:
Grainy stoneware. Unglazed on the outside. Transparent glossy glaze on the inside
Care instructions:
Rinse in lukewarm water
Attention text:
The handles are for decoration only when in use. Do not lift or carry the pot by the handles when filled.