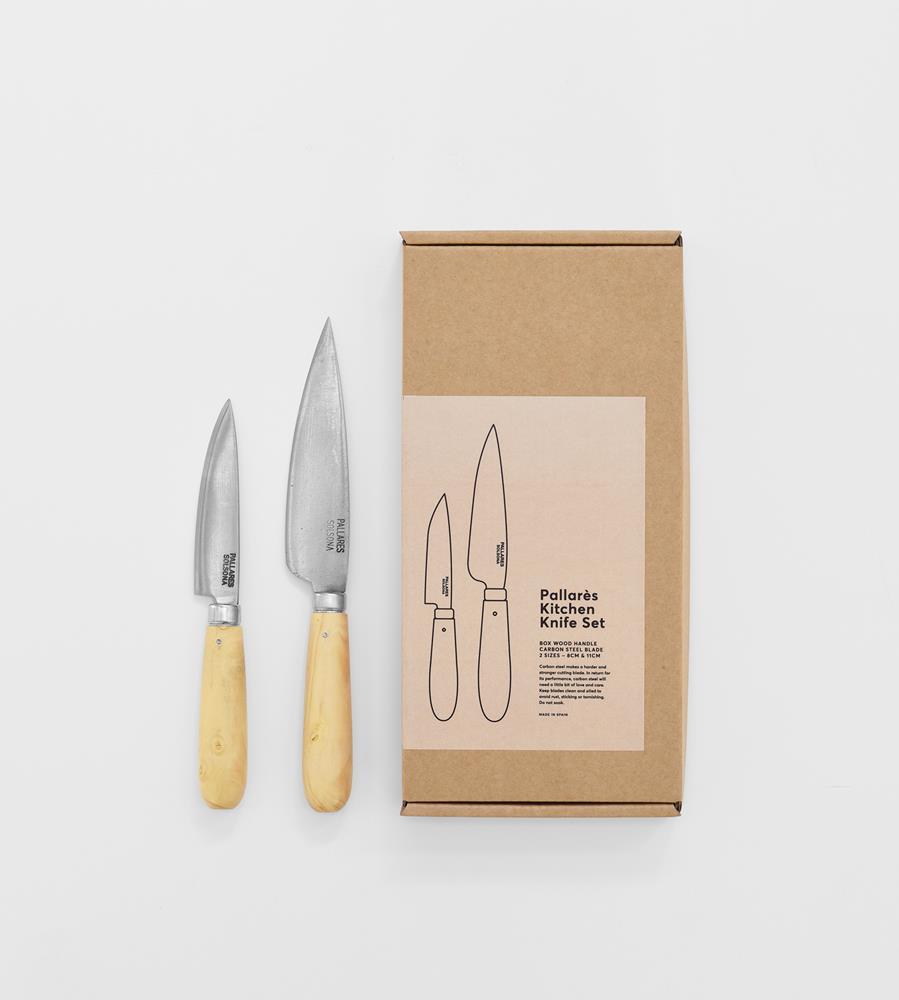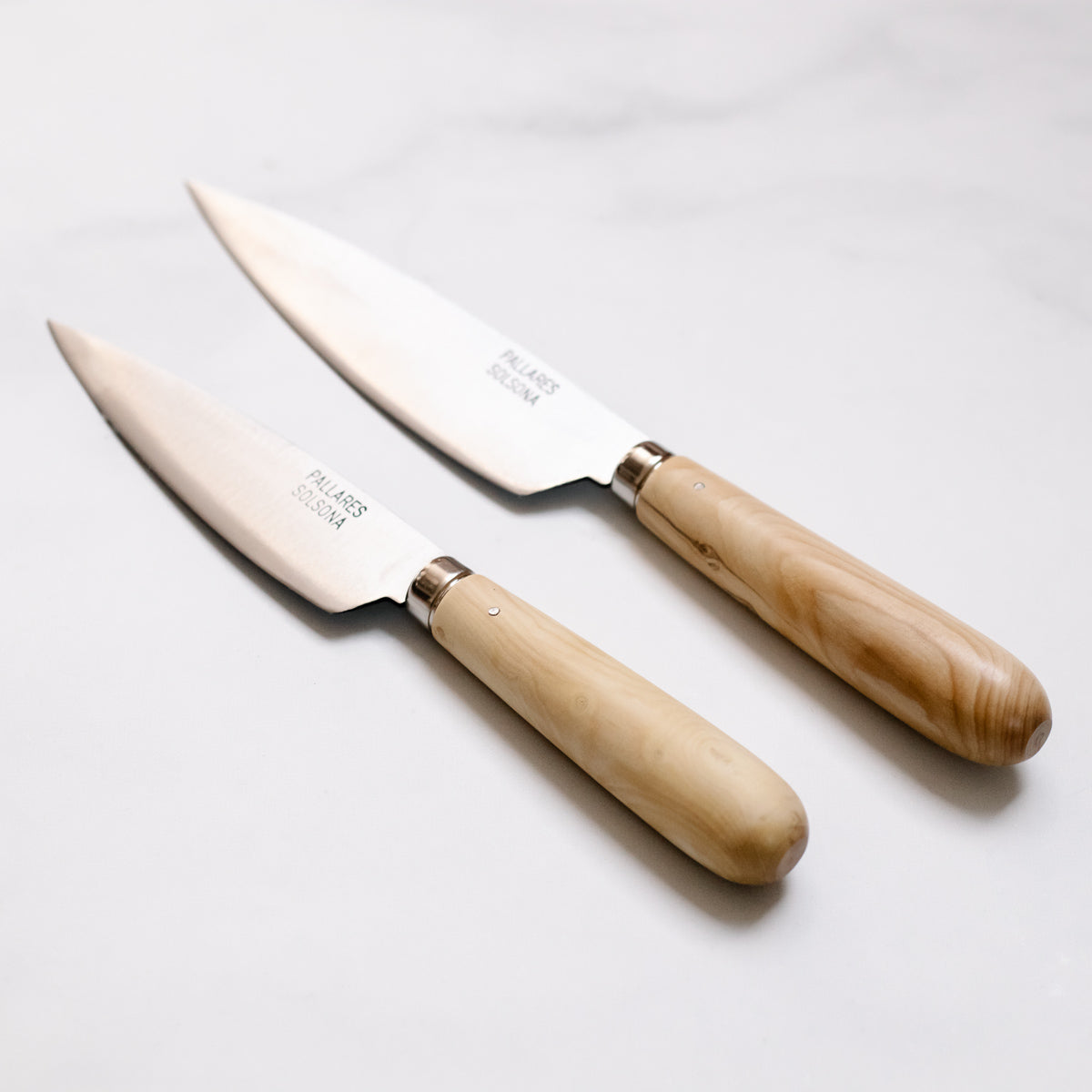 KITCHEN KNIFE SET | 8CM & 12CM CARBON STEEL
*PLEASE NOTE GIFT BOX IS NOT INCLUDED DUE TO OUR OWN PACKAGING IS SAFER WHEN SENDING THESE KNIVES*
This Kitchen Knife Set from Pallarés has a two knives with carbon steel blades making them stronger cutting blades than stainless steel and easier to sharpen. Perfect for everyday use, these sharp knives have a boxwood handle that is comfortable to hold and allows you to have total control of your cutting. 
In return for its high performance, carbon steel will need a little bit of love and care, as it will tend to oxidise if not well maintained.
- To avoid rusting, we recommend that carbon steel blades are kept oiled.
- Do not soak in water and never place in the dishwasher.
- To clean your knife, wipe the blade with a damp cloth and dry immediately.
- To reduce the frequency of re-sharpening, we suggest using wooden chopping boards.
- If rust begins forming, use a scouring pad and an acid like vinegar and gently rub it on the affected area.
- After the rust is removed, dry the blade, re-sharpen and oil to prevent future rusting.
Set includes 2 knives.
Handmade in Spain.
Blades measure 8cm and 12cm.
All Pallarés knives and blades are made by hand in Solsona, Spain. The Pallarés family has been making their beautiful range of knives, scissors and garden tools since 1917.
Founded in 1917 in the small town of Solsona, Spain, Pallares is a third generation family-run business founded on hand-craftsmanship. Based in a region where the knife-craftsmanship tradition dates back to the sixteenth century, today Pallares is one of the only remaining knife-making workshops.
Pallares has always chosen and still chooses the materials it uses by always seeking uncompromising quality.
The main aim of the production of Pallares Solsona knives continues to centre around the quality of the cutting edge, which is why carbon steel is their preferred blade material and all knives are sharpened by hand. 
do not wash in the dishwasher