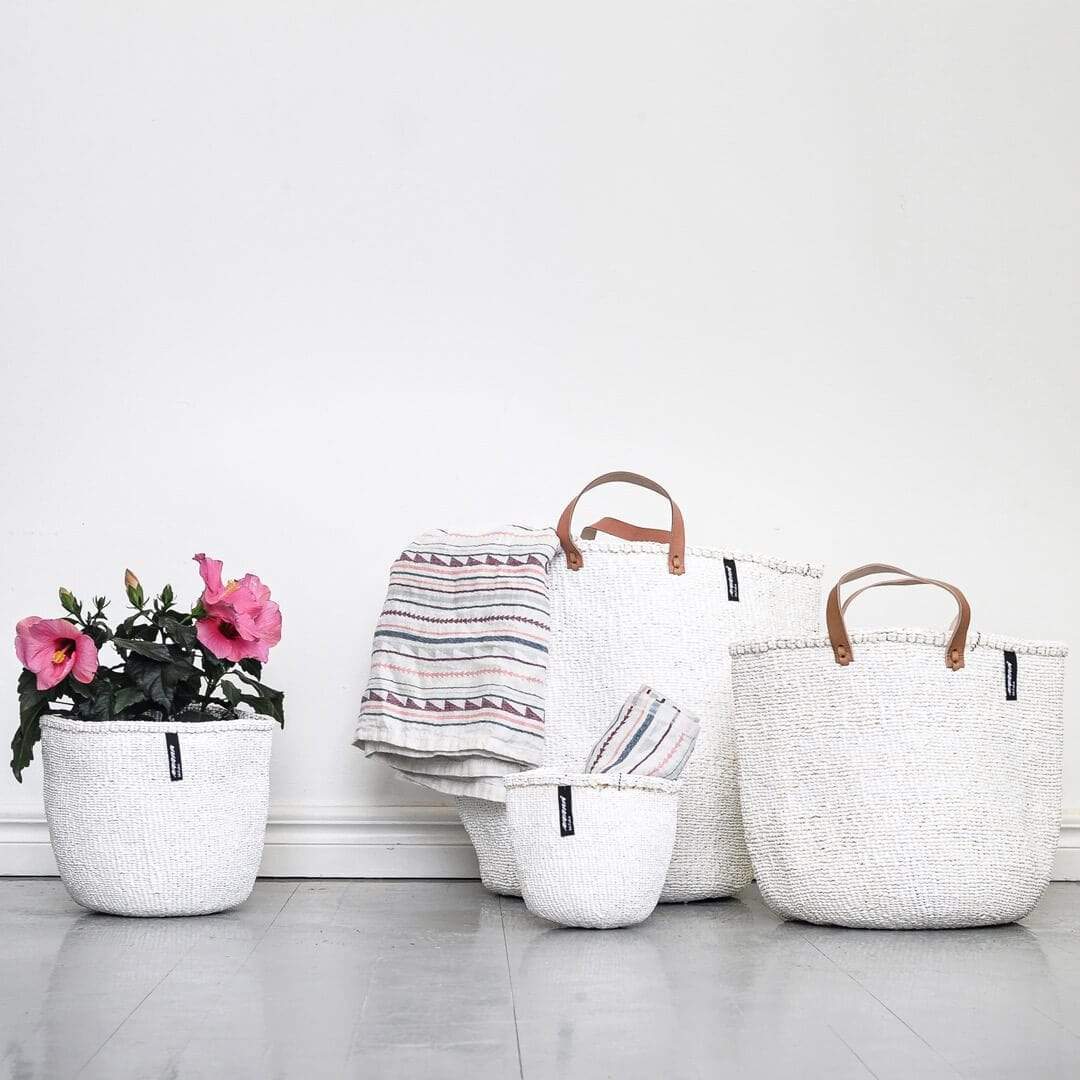 Kiondo basket White with handle S was £39
Handy small baskets with short handles are your go-to allrounders. Carry or store just about anything, from gardening tools, toys and plants to glass or metal headed to the recycler.
We combine beautiful Nordic design and Kenyan handicraft to bring you joy and provide meaningful support to communities in rural Africa. Through our Fair Trade practices, your purchase helps Mifuko, a guaranteed WTFO member, be ethically and socially impactful.
Handmade white small basket with a handle can be used both indoors and outdoors. It is woven from as much recycled plastic as possible, yet remains food safe and easy to clean with just water.