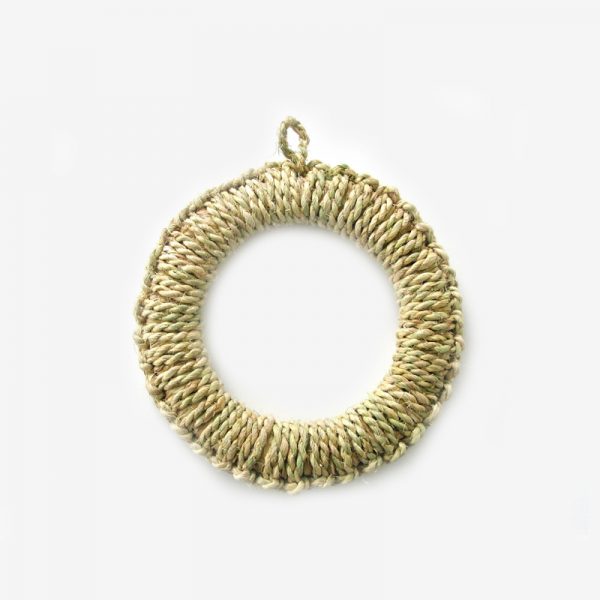 Japanese Trivet Pot Stand M
These natural straw trivets have been handwoven in Japan to a traditional design.
The trivets feature a small hanging loop that allows them to be easily displayed when not in use.
Although made entirely of natural material,THE trivets are durable and highly heat resistant making them ideal for protecting delicate surfaces from hot kettles, pans and teapots.
        medium: D 18cm (Internal Diameter 10cm ) 
Material: natural straw
Crafted in Japan 
Care: Please avoid washing the trivets with water, instead wipe them with a dry cloth. Since they are made of natural material fine fibres may fall out in the early stages of use. The handcrafting process used to create the trivets results in imperfections and variations in colour. These are to be expected and in our view add to their charm. 
Tip: To see more images of this product use the search field in the top left corner and search 'trivet'.