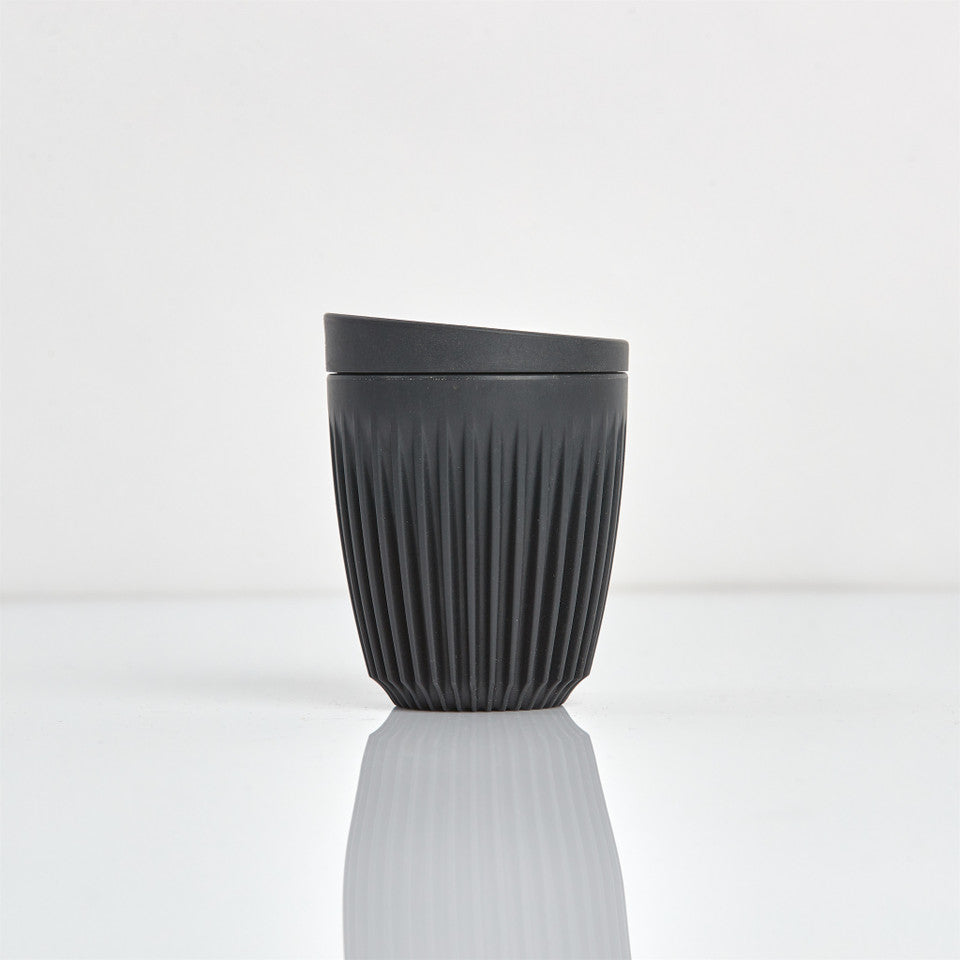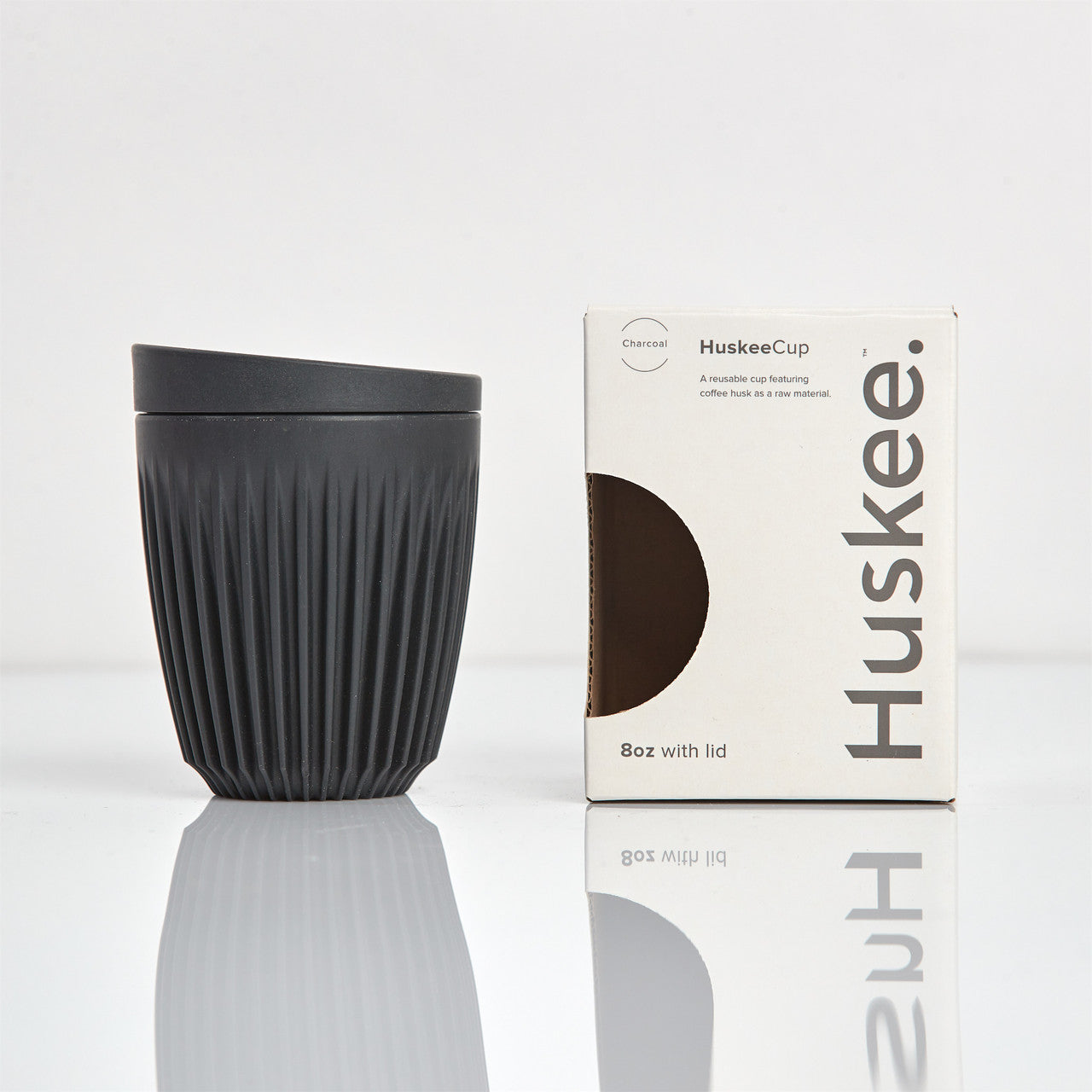 Huskee Cup Range 8oz Cup & Lid BLACK
The iconic fins offer exceptional insulation while the lid can be pushed on with one hand. The drain slots on the base of the cup remove excess water after a dishwasher cycle.

Plus with nothing to take apart, it's easy to clean and hygienic.
Huskee's Universal Lid features a triangulation of vents on its roof. This increases the aromatics of your drinking experience, whilst also enabling the ideal pour rate. The reservoir allows coffee to pool at the spout, creating the same drinking experience as an open HuskeeCup.