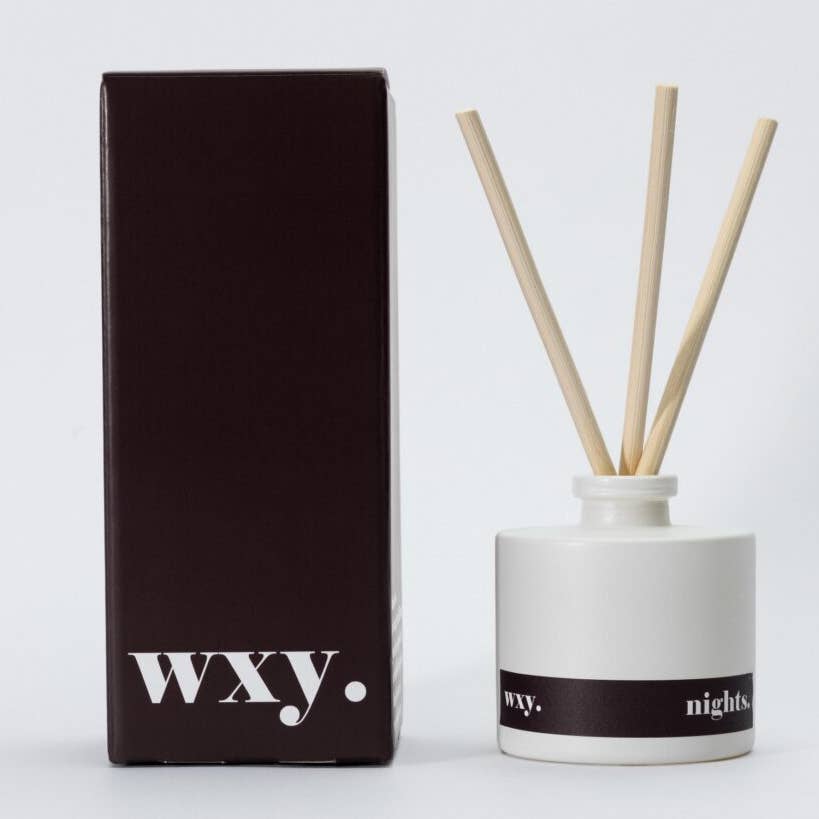 Haze Diffuser - Patchouli + Hemp
"Hedonistically, beautifully, blissfully, messily, totally..." Patchouli + hemp, 100ml.
This reed diffuser is made by a family run business in the UK. It contains around 20% - 25% of pure fragrance, which ensures the scent wafts beautifully around your room. There are 4 super thick rattan reeds, which not only give the diffuser a very contemporary look, but the larger surface area of the reeds give a better 'throw' of the fragrance. 
The diffusers typically last around 4-6 months, depending on where they are positioned, although if they are left in direct sunlight they can evaporate quicker.
This is one of three scents to choose from and which ever one you choose, it's sure to add a touch of luxe to your home. Also, as a natural, UK made and fully recyclable product, you are also choosing to be kind to the planet.