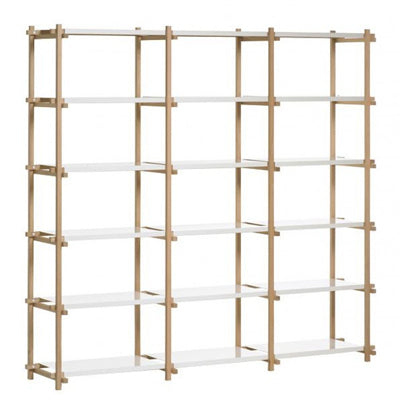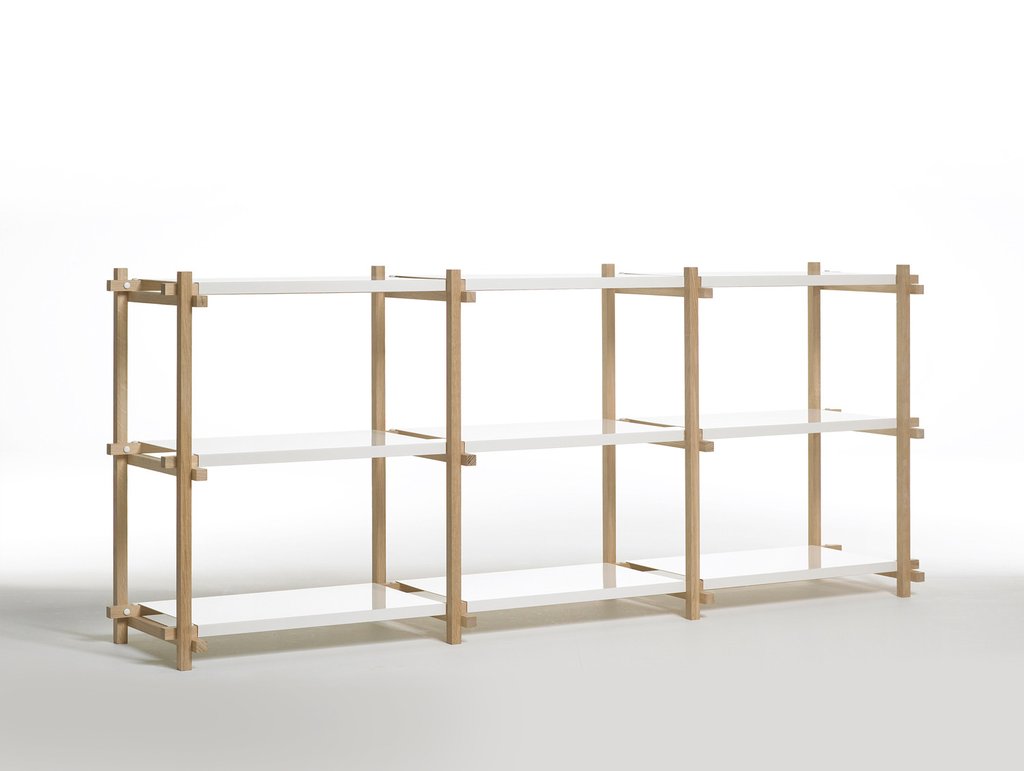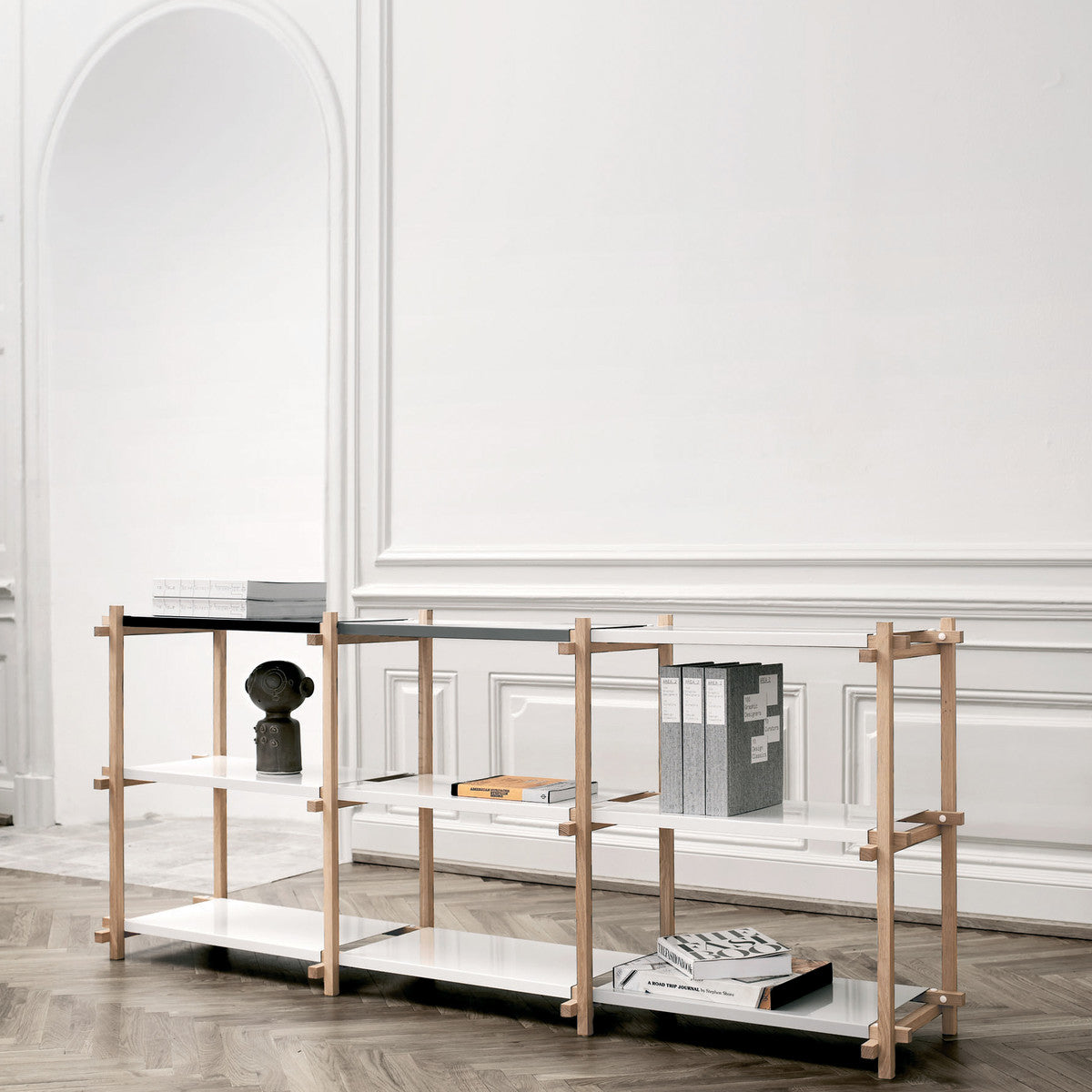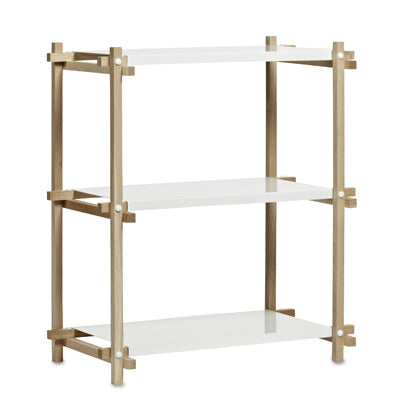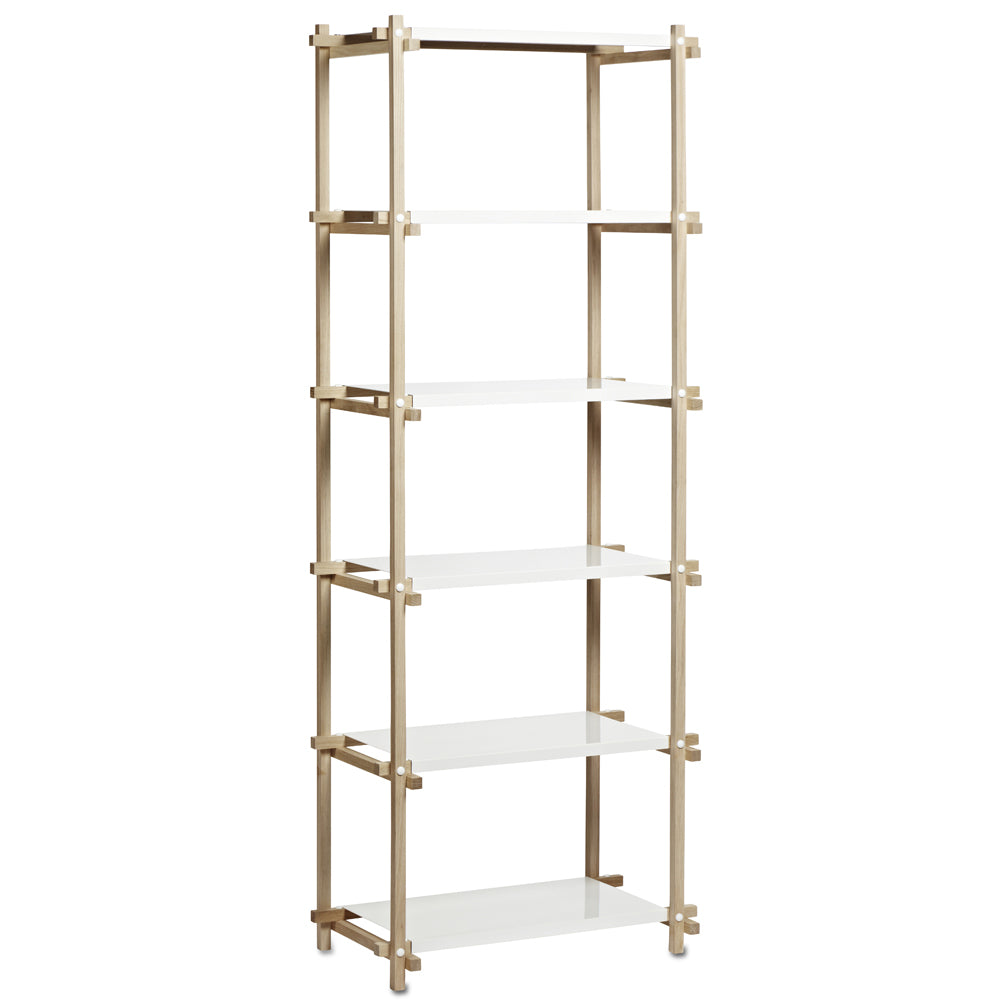 Ordering Furniture
Please contact us for more information on other colours/combinations
▴ Please note this is a pre order item 
▴ Extra delivery costs apply.
▴ Please see our Furniture FAQ for details.
HAY Woody Shelves are a free standing shelving system which combines the timeless elegance of a solid, soap treated 25mm oak frame with contemporary white powder coated steel shelves. Woody comes in a range of sizes and compositions to suit your requirements and can be mixed and matched for a unique look.
Designer : Hay
Material : Solid oak with metal shelves
Dimensions:
Woody High : 3 shelves wide, 6 shelves high : W : 206.5cm; D : 44.5cm; H : 196.5cm
Woody Low 3 shelves wide, 2 shelves high : W : 206.5cm; D : 44.5cm; H : 85.5cm
Column High : 1 shelf wide, 6 shelves high : W : 75.5cm; D : 44.5cm; H : 196.5cm
Column Low 1 Shelf wide, 2 shelves high : W : 75.5cm; H : 44.5cm; D : 85.5cm
Self assembly
Pre order 3 to 6 weeks
furniture delivery surcharge for this item