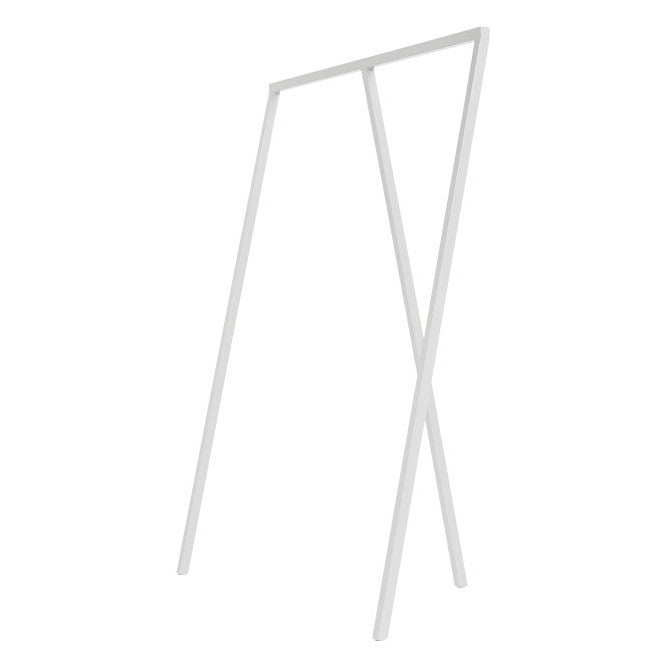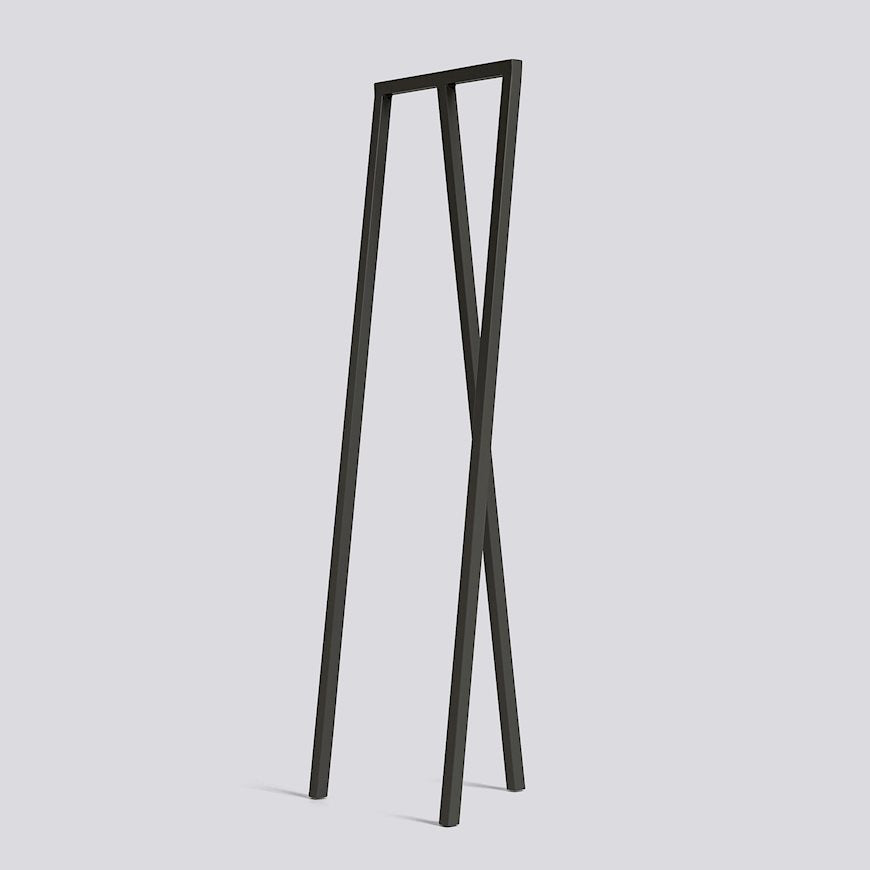 Please contact us for more information on other colours/combinations
▴ Please note this is a pre order item 
▴ Extra delivery costs apply.
▴ Please see our Furniture FAQ for details.
Loop Stand is a simple wardrobe stand that is equally suited for public and private settings, offering a simple and discreet wardrobe solution.
---
Colour white, grey, black
---
Loop Stand is a simplification of the industrial trestle and designed with three legs. It is a collection of trestles in three heights – coffee table, dining table and high table – and wardrobe stands in two lengths. Inspired by traditional trestles Loop Stand uses a simple idiom which lays emphasis on a three dimensional and graphic look.
Designed by Leif Jørgensen for Hay DK
Leif Jørgensen has worked with design for over 20 years and since 2006 he has managed and co-owned BS Architects in based with offices in Dragoer, Denmark and Berlin, Germany.
Dimensions:
Loop Stand Hall: W:45 x D:39 x H:150cm
Loop Stand Wardrobe: W:130 x D:60 x H:150cm