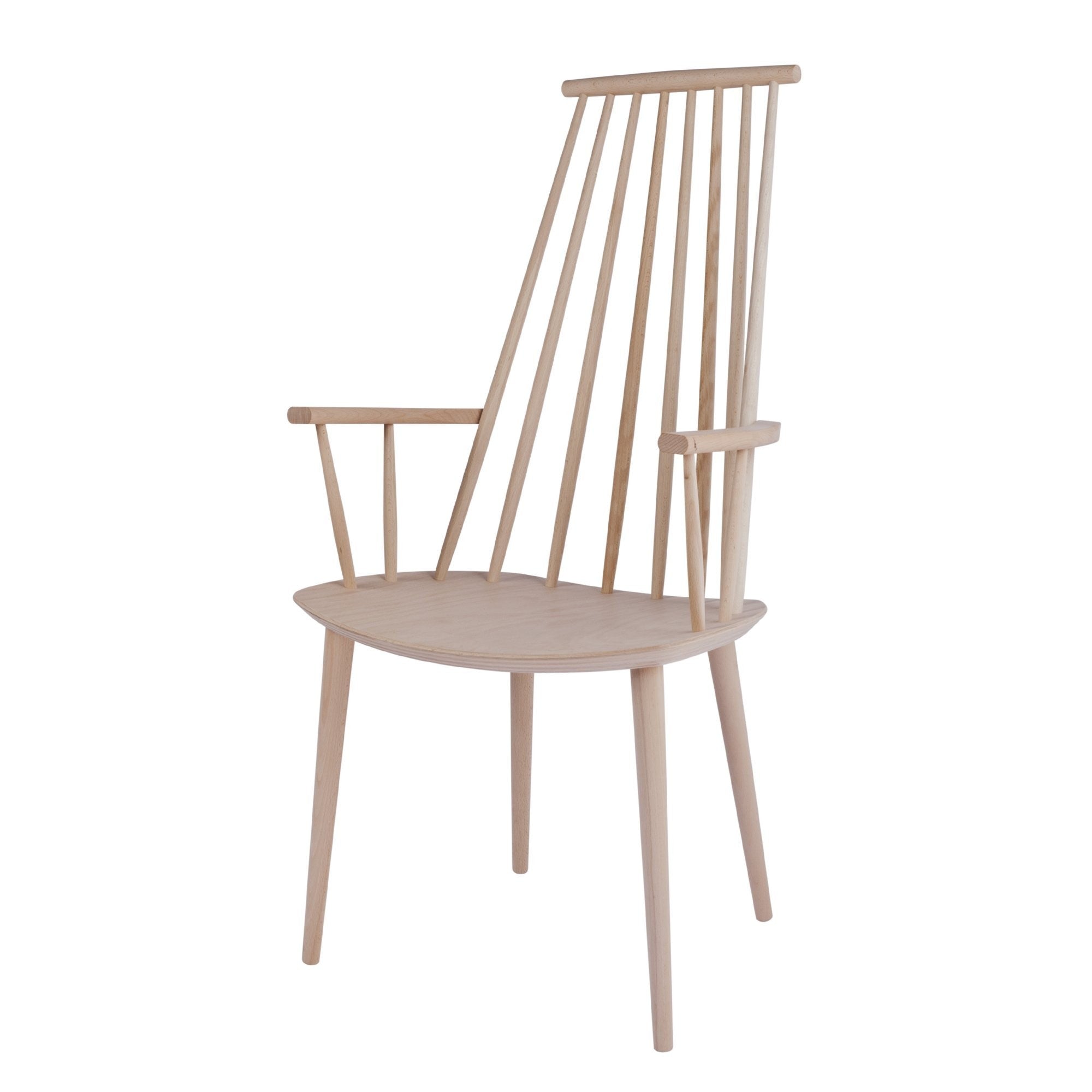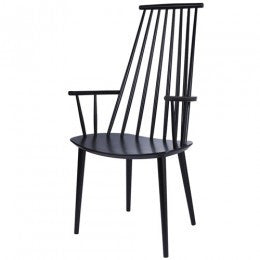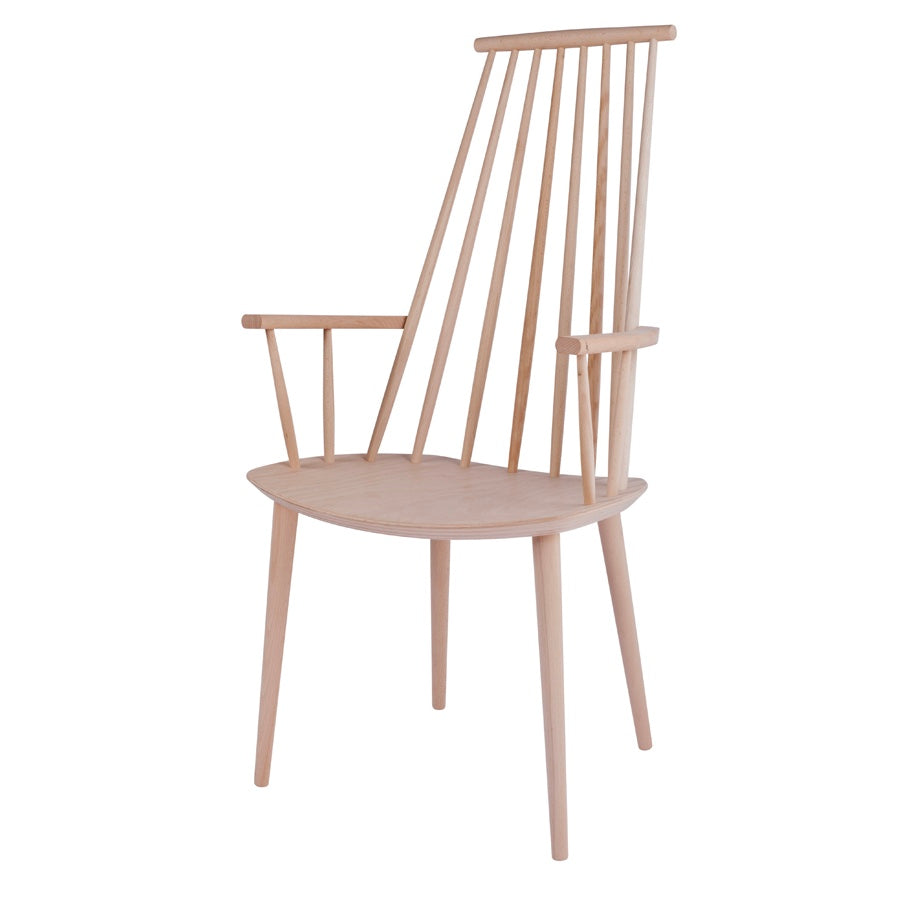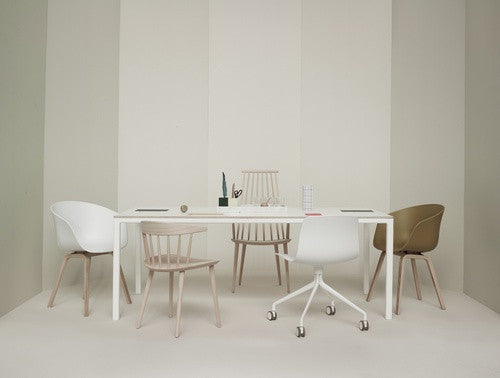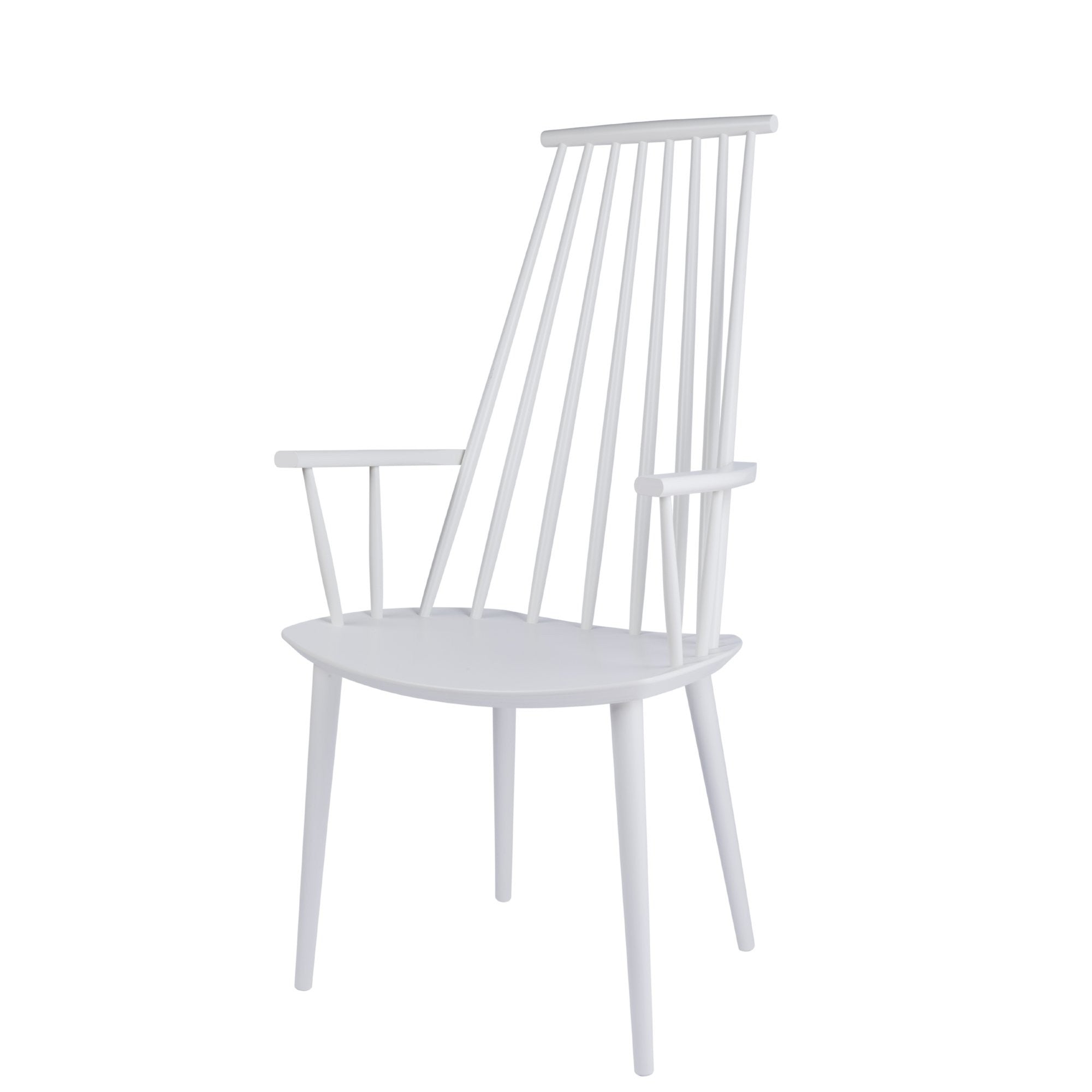 Please contact us for more information on other colours/combinations
▴ Please note this is a pre order item 
▴ Extra delivery costs apply.
▴ Please see our Furniture FAQ for details.
DETAILS
MATERIALS
Solid Beech
COLOUR
Please see varients
SIZE
 W53 X D60 X H106
INFORMATION 
Tall slender wooden rods make up the backrest of this Nordic and democratic version of a royal seat. The rods form a cosy shell and offer a calm space to relax. J110 is an elegant dining chair with a built-in interplay of shadow and light when the sunlight darts in and out between the rods. J110 is an updated version of a classic chair with a solid history.