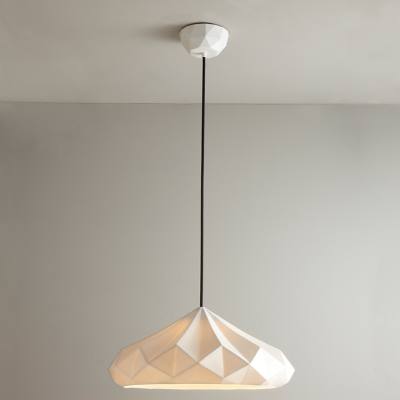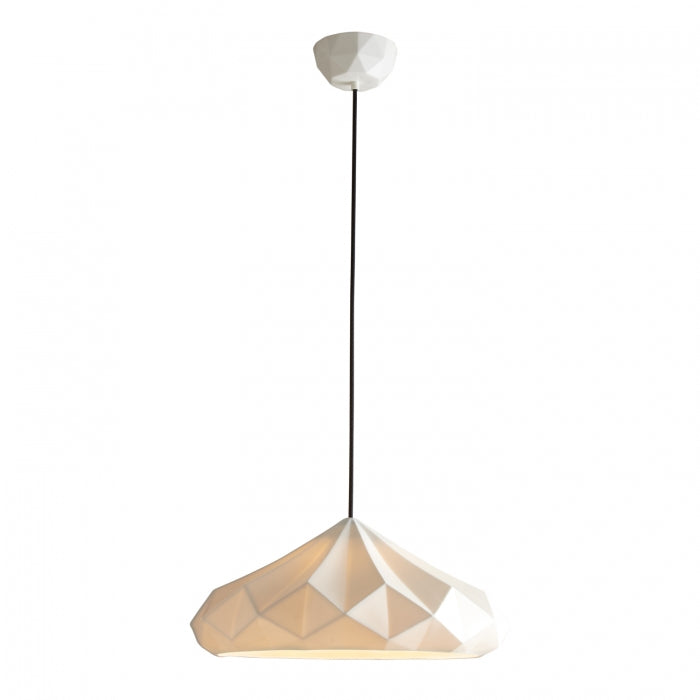 Hatton Pendant Light Size 5
Hatton Pendant Lights have intricately beautiful bone china shades. Using highly skilled & labour intensive processes, bone china has been transformed in to multi faceted, symmetrical, gem-like forms. When switched off the lights have an angular sculptural beauty, and when switched on they provide warm, ambient lighting with dramatic lines and shadows. The lights are available in 5 different shade designs. Each have a complementing faceted bone china ceiling rose, with a contrasting black cotton braided flex. For a truly magnificant statement piece, choose one of the Grouping of Three or Triangular Grouping styles.
H: 195 mm
Please note this item is pre-order this item will be delivered to all UK mainland addresses in 2 weeks.
Product Name:
Hatton 5 Pendant
Transformer:
Not required
Cable Type:
Black cotton braid
Maximum drop:
1600mm (longer cable available on request)
Country of manufacture:
UK