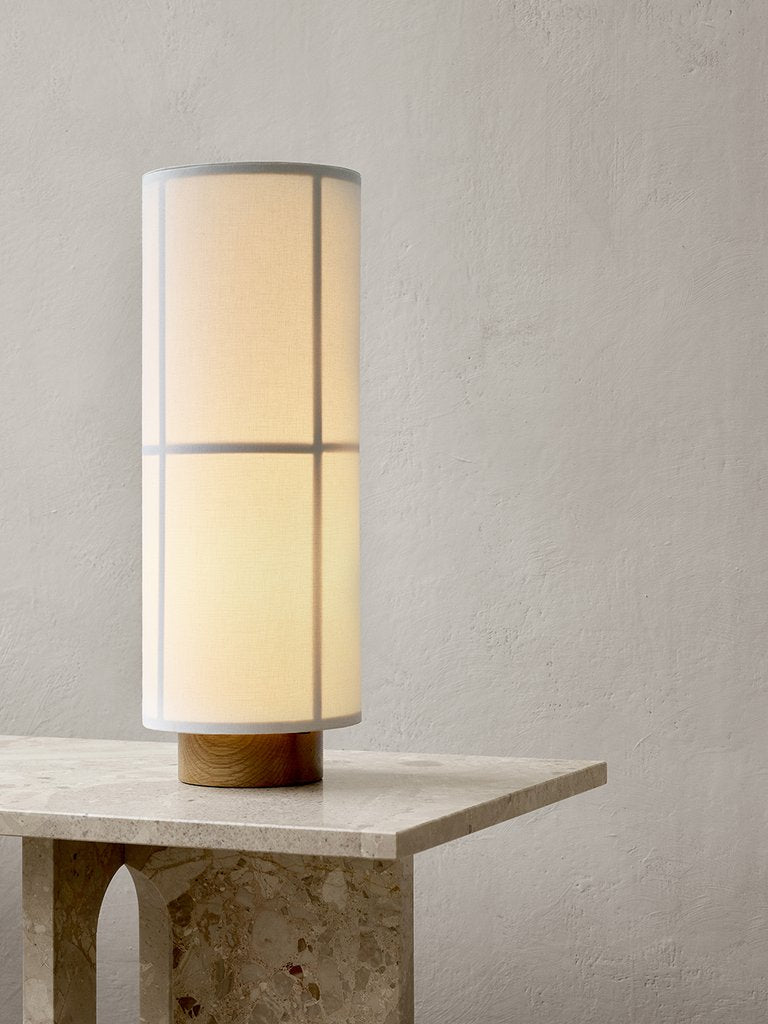 Ordering Furniture
Please contact us for more information 
▴ Please note this is a pre order item 
▴ Extra delivery costs apply.
▴ Please see our Furniture FAQ for details.
The cylindrical Hashira Table Lamp is made of translucent linen that softly diffuses the light in multiple directions. It is set on an ash base that underpins the minimalist expression.
Inspired by visits to traditional Japanese Washi papermakers, Norm Architects designed the Hashira Collection. The Hashira Floor Lamp brings the same sense of understated luxury and calm to interior spaces as the other designs in the collection. 
The Hashira Collection is a modern, Nordic take on the traditional Japanese rice paper lantern. Taking its name from the Japanese word for column or pillar, the textile lamps fill a space with warm light and, true to the nature of the lantern that inspired the collection's creation, the slender structure is visible through the shade, lending the glowing column a graphic expression.
Material: steel, linen, ash
Dimensions: Ø 18, h 49.5 cm
Cord length: 2 m, with dimmer on cord
Light source: E27 (2 pieces)
Design: Norm Architects
Made by: Menu
PRE ORDER