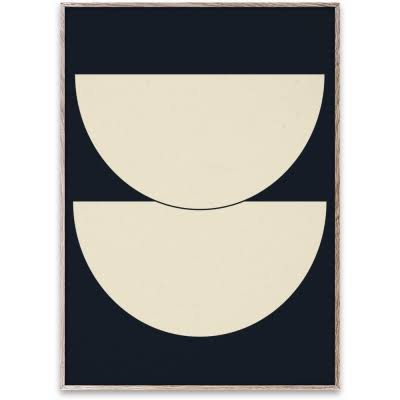 Nina Bruun Half Circles Print
ABOUT THE POSTER DESIGn
50 x 70cm
Half Circles I – Blue features strong forms set against a colour palate inspired by the Bauhaus school of art and design. Danish creative Nina Bruun has used simple overlapping semi-circles to create a subtle sense of depth that allow the colours of the series to come to the fore.
 
ABOUT THE POSTER DESIGNER
Copenhagen based Nina Bruun holds a Master's degree in Furniture and Spatial Design from the Royal Danish Academy of Design. As a designer gone industry professional, Nina has carved out a niche on the Nordic design scene as a leading source on interior trends, colour knowledge and design forecasting.
 
THE GOOD CAUSE
When you buy this poster you help building the Paper Collective School in Nepal.