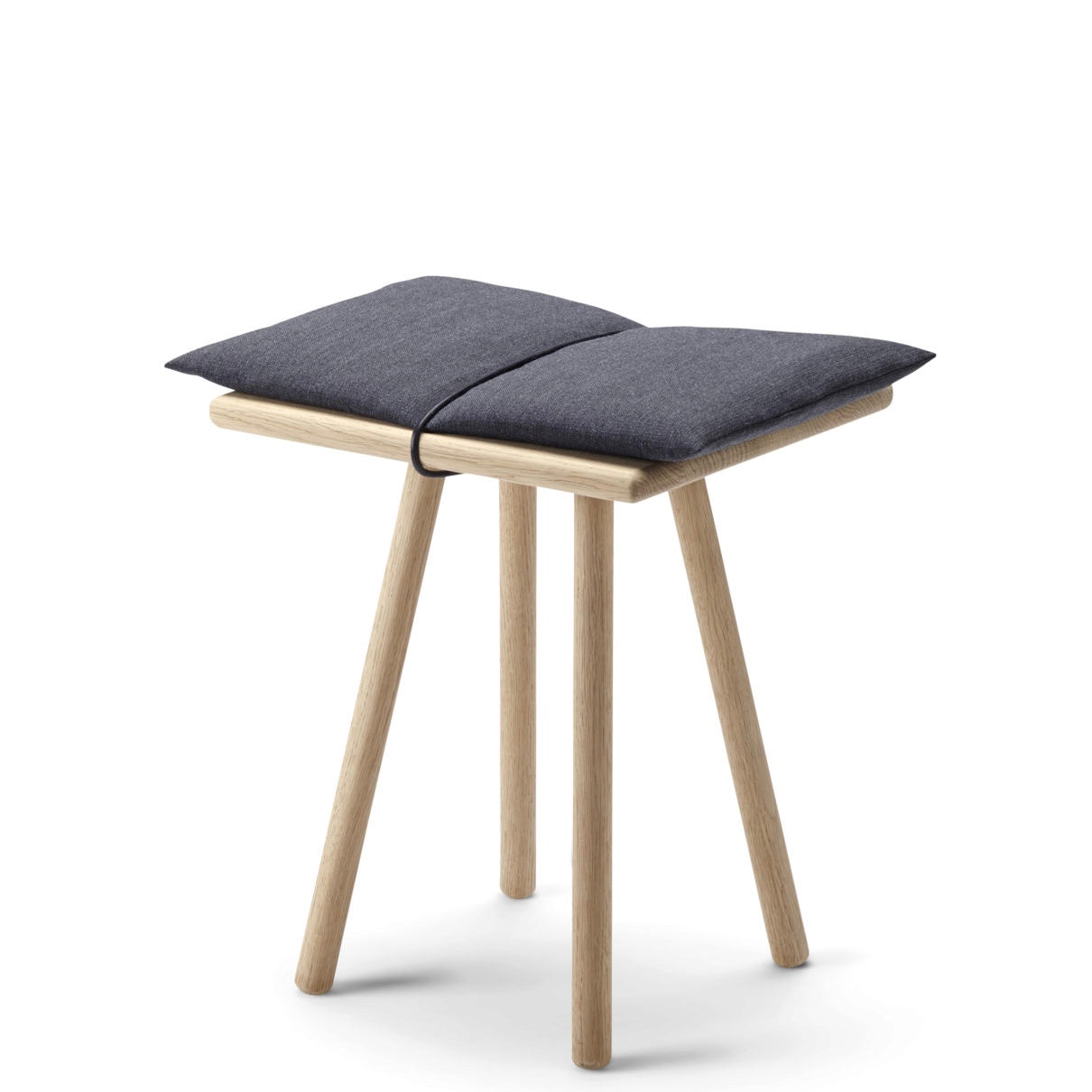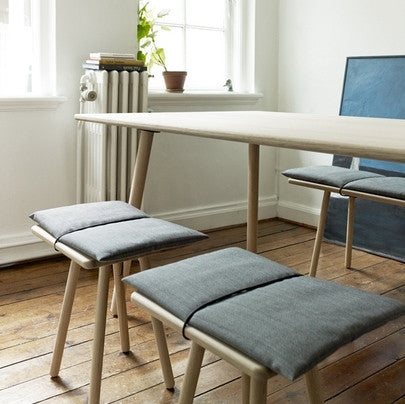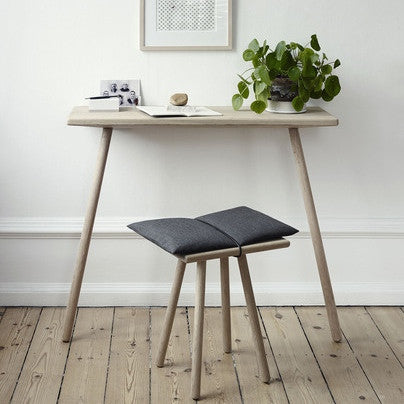 Please contact us for more information 
▴ Please note this is a pre order item 
▴ Extra delivery costs apply.
▴ Please see our Furniture FAQ for details.
The Georg collection, designed by Christina L. Halstrøm, is inspired by the need to store, hang and drop things off in the hallway of a home. The stool is part of design museum Trapholts permanent collection, it is a back-up seat designed in a material encounter between wood, wool and leather in an expression in between Nordic sensuality and Japanese minimalism. The stool is a piece of furniture in its own right - for why not use the back-up furniture instead of storing it out of sight?
Designed by Skagerak Denmark.