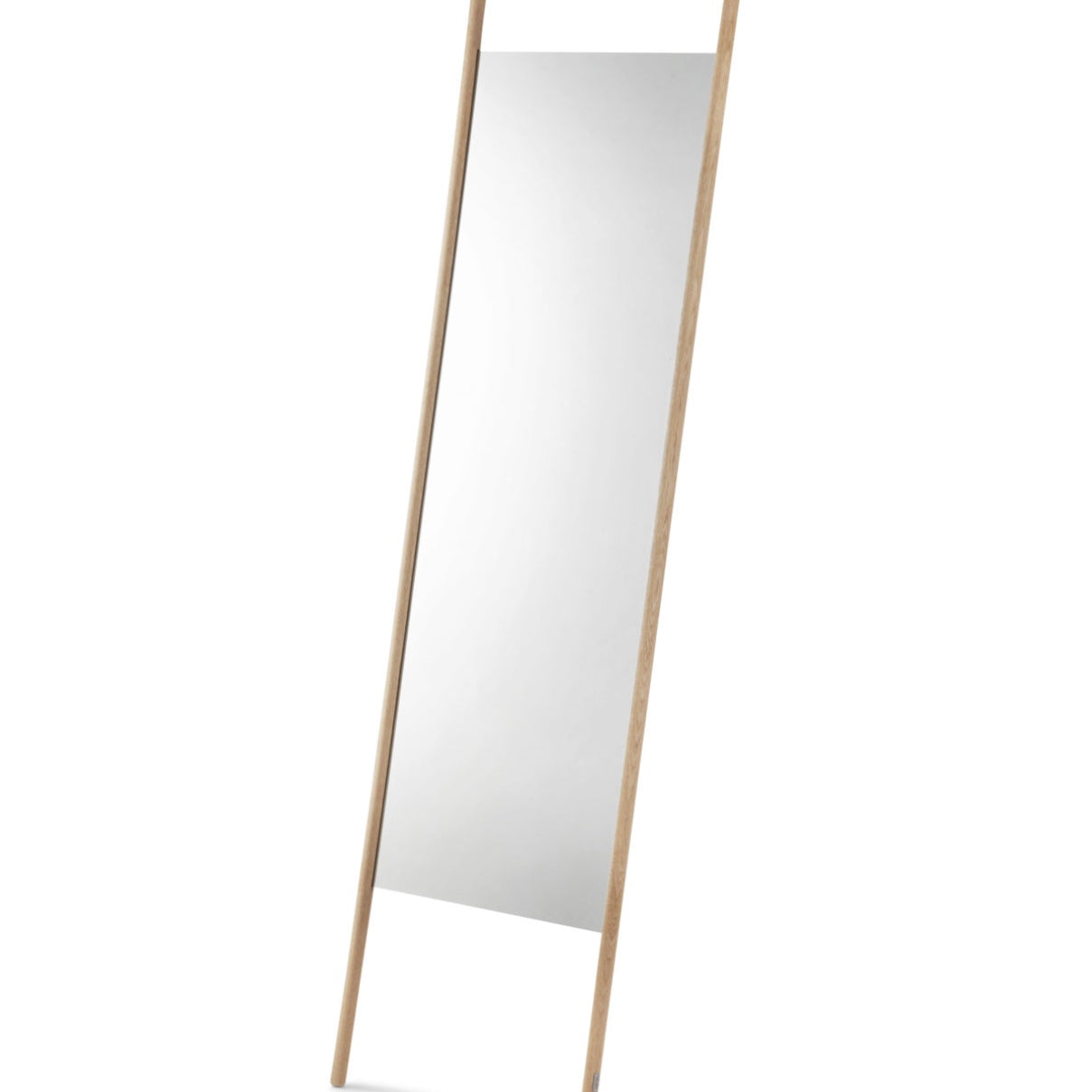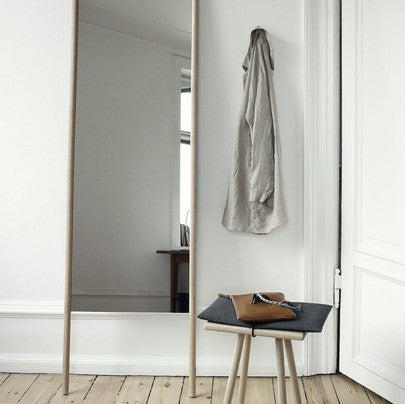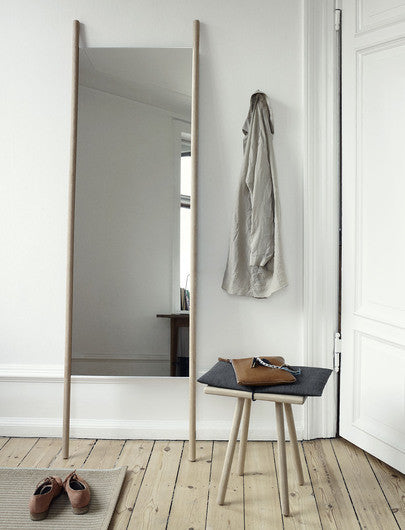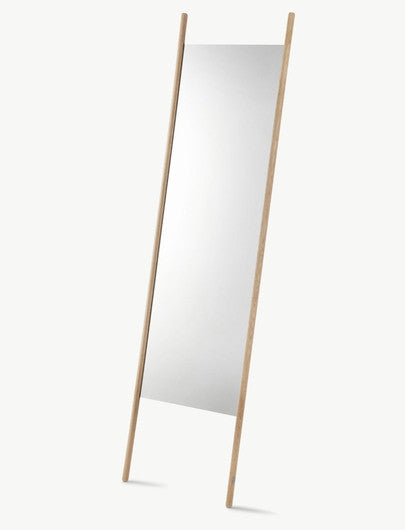 Please contact us for more information 
▴ Please note this is a pre order item 
▴ Extra delivery costs apply.
▴ Please see our Furniture FAQ for details.
The Georg mirror is from the Georg furniture series by designer Christina Liljenberg Halstrøm, the series consists of a bracket table, a bench, a stool, a mirror and a clothes rack with hangers. The Georg mirror distinctly embodies Danish design, a simple two-legged mirror which leans against the wall. The solid oak frame holds the mirror in place, the elegant legs mean the glass is at an ideal height, while the extended poles at the top make for a useful hook for scarves, necklaces and ties.
Technical Info
Dimensions: 56 x 3 x 190 cm