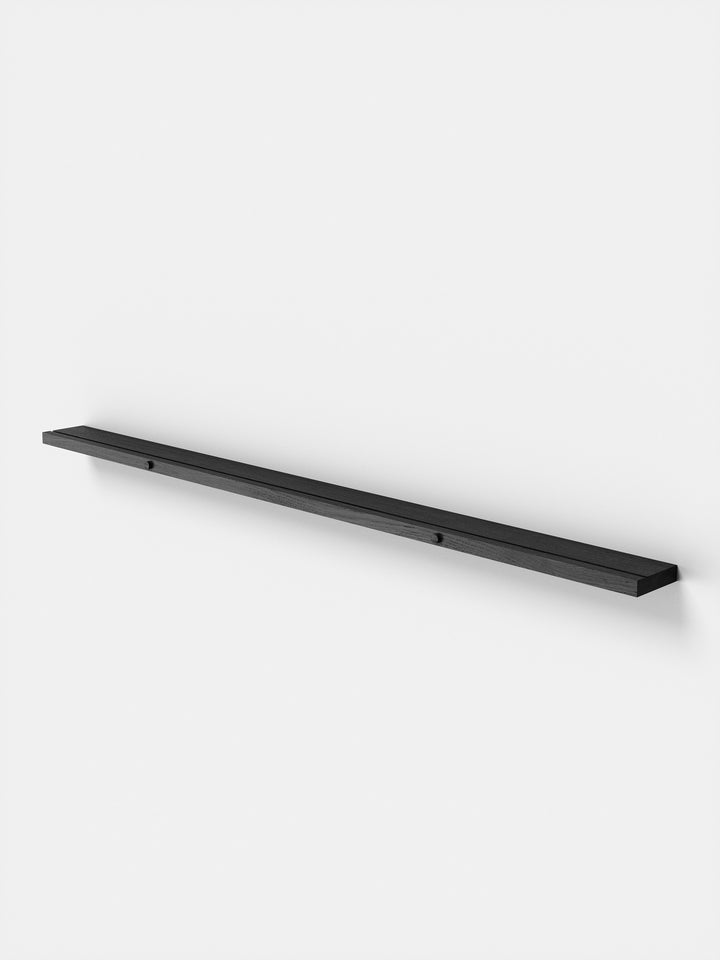 Gallery Shelf is designed as a single piece of solid oak with a clean look letting you decorate it with your favorite art pieces and objects. A narrow groove makes sure your frames stay in place.

Hang two or more Gallery Shelves together for a gallery wall-feel, with very
little effort. Easily mix between different artworks, and change the look and feel of your wall. 
Available in two finishes and two sizes.


Materials
Oak (FSC 100 %)
Black stained oak (FSC 100 %)
Size
70 x 1,9 x 8 cm (W x H x D)
115 x 1,9 x 8 cm (W x H x D)
PRE ORDER 1/2 WEEKS