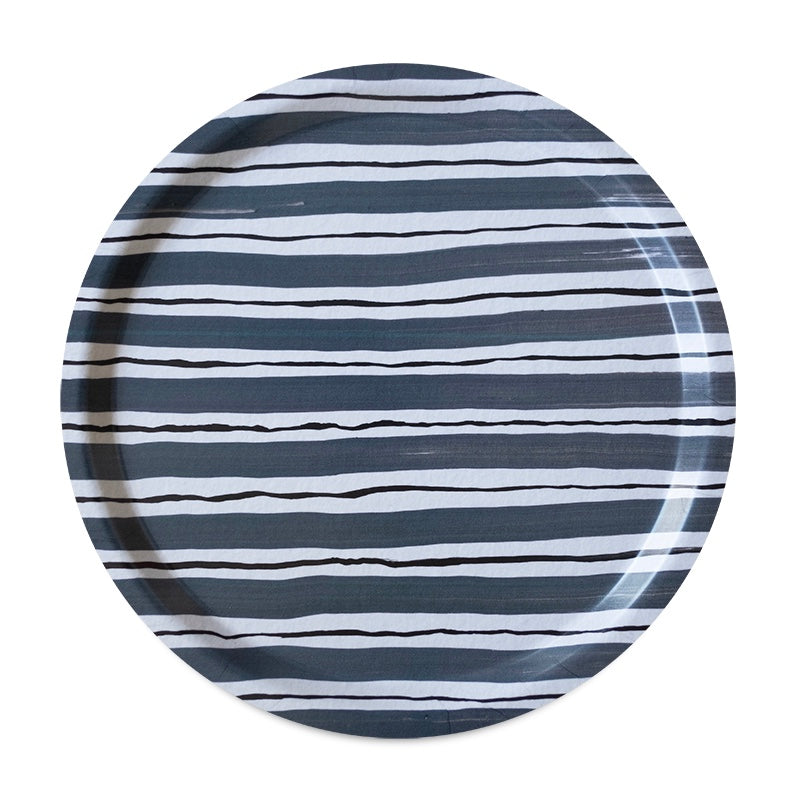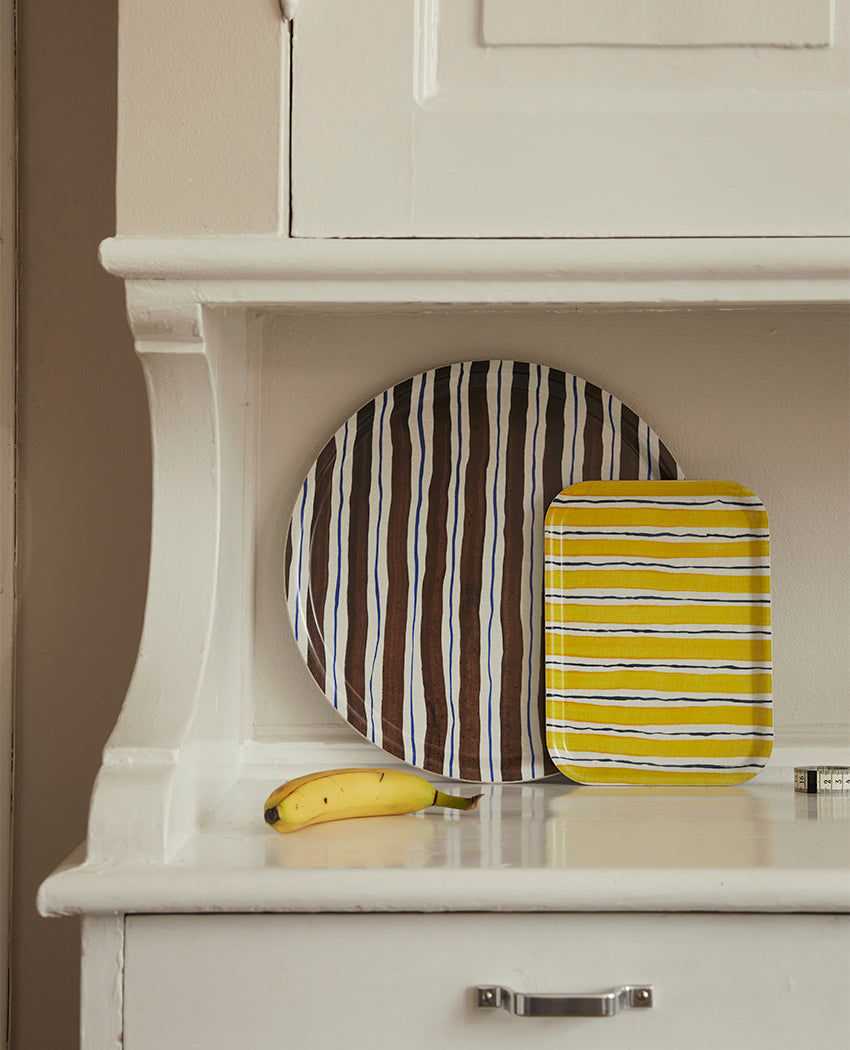 Folkdrakter Brown & Blue Tray
Roomy round tray in laminated birch wood, with the striped pattern Folkdräkter by artist Masayoshi Oya / Studio Oyama. Folkdräkter is a tribute to the traditional costumes worn in Sweden at festive holidays. The garment is a part of the Swedish folk history and varies in style and color. Masayoshi Oya has combined the colorful patterns on these costumes with a calligraphy technique from Japan called Syodou or Syuuji. This has resulted in his personal way of drawing striped patterns.
Our trays are FSC-marked which ensures that all registered forest plantations only cut down trees according to very strict norms and regulations. Also the rights of the local inhabitants and forest workers are respected. When you choose a FSC marked product you show that you care for our nature and environment, just as we do. Thank you!
Find more products for Studio Oyama here.
Design Studio Oyama / Masayoshi Oya for Fine Little Day
Size Ø 38 cm / Ø 15 in
Material Laminated birch
Color Brown/blue
Care  Clean with a damp cloth
Made in Sweden