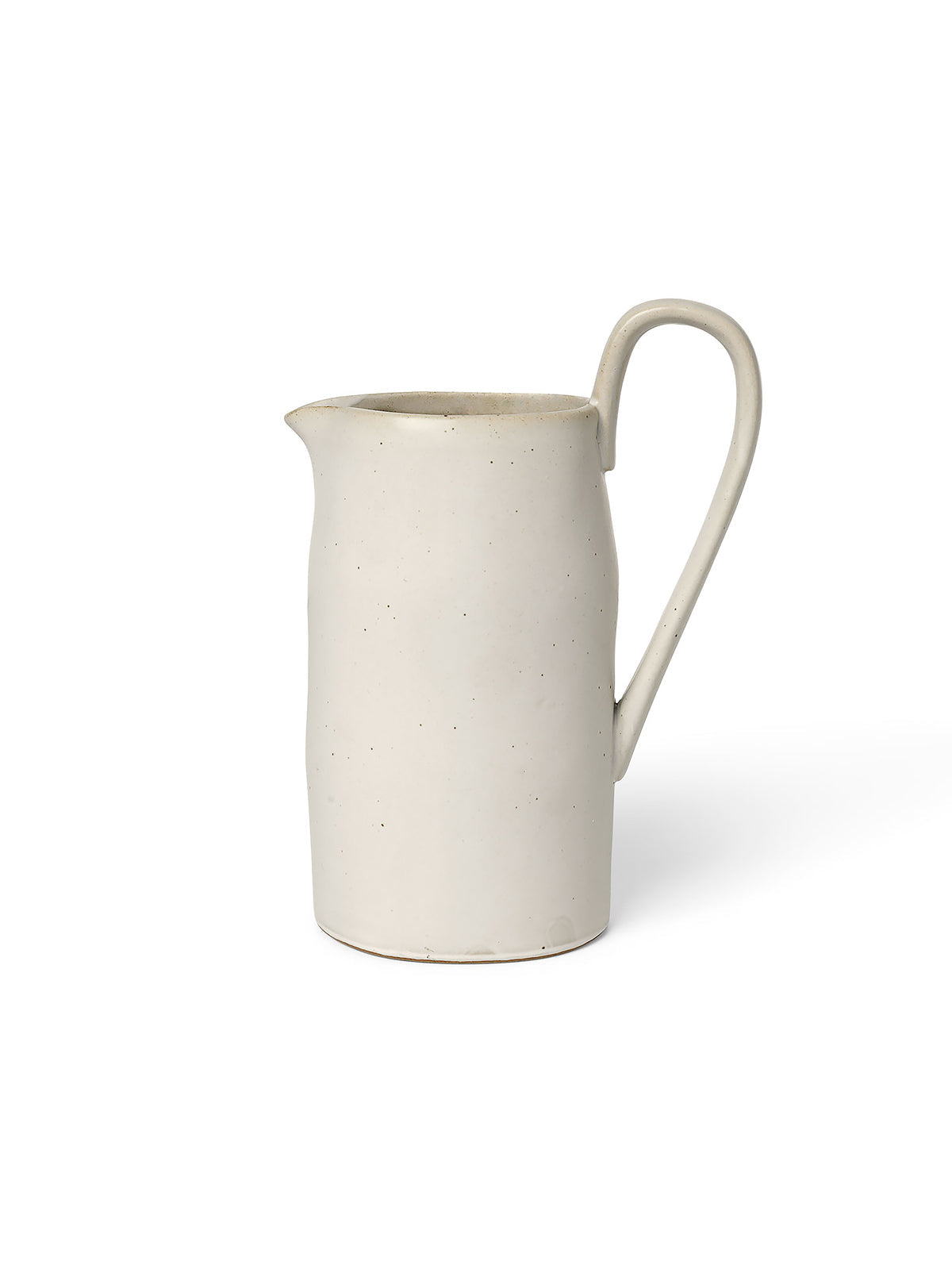 Flow Jug Off White Speckle was £55
Flow is a series of perfectly imperfect tableware made to modern sensibilities using traditional craftsmanship techniques.
All the items are glazed to achieve a unique expression.
The simple, clean lines of the jug are offset with a distinctive elongated handle that makes a strong style statement on any table setting.
Colour: Off White Speckle
Dimensions: W10cm x H22cm x D15cm
Volume: 1L
Composition: Porcelain with reactive glaze
Care Instructions: Dishwasher Safe