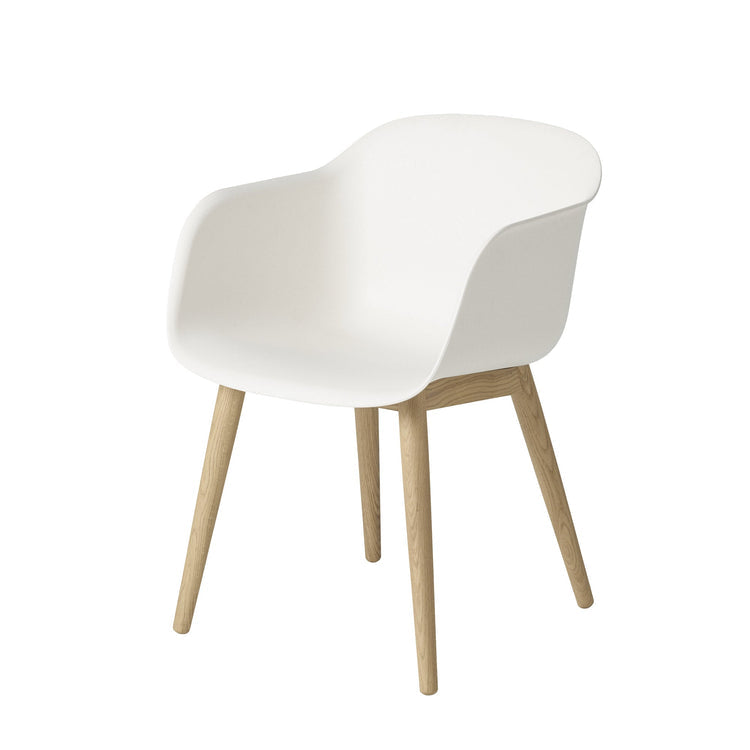 FIBER ARMCHAIR, WOOD BASE
Please contact us for more information 
▴ Please note this is a pre order item 
▴ Extra delivery costs apply.
▴ Please see our Furniture FAQ for details.
The new fiber chair, designed by Iskos-Berlin for Muuto, is an all-round chair, made of a new innovative
shell material of recyclable plastic and wood fibers. With an eye for detail, every line and every curve has
been designed to balance maximum comfort with minimum space. With a vast palate of shell colors,
premium upholstery and leather options, and four different bases, there is a FIBER CHAIR for any dining
room, desk, conference hall, auditorium, or office.
Iskos-Berlin on the design: "One of the most difficult and noble disciplines is to design without eccentricity. To create simple, well-functioning, almost ordinary objects that nevertheless have strong identities. We designed Fiber chair to do just that with a clear sculptural language that refuses to compromise on comfort. It's a chair stripped of all unnecessary layers leaving the chair with a seat, back and armrests that is integrated in one harmonious shell, perfect for nesting yourself into. The iconic form marries soft, embracing curves with an environmentally friendly wood fiber composite, giving Fiber chair a distinctive tactile texture while also keeping it 100% recyclable."
Technical Info
Dimensions: H: 76.5 x W: 51 x D: 58cm

Material: Shell consists of a wood and plastic composition with 25% wood fibers, 70% PP (polyproplen) and 5% coloured PP. Wood base is made from solid PU lacquered, oak wood.

100% recyclable