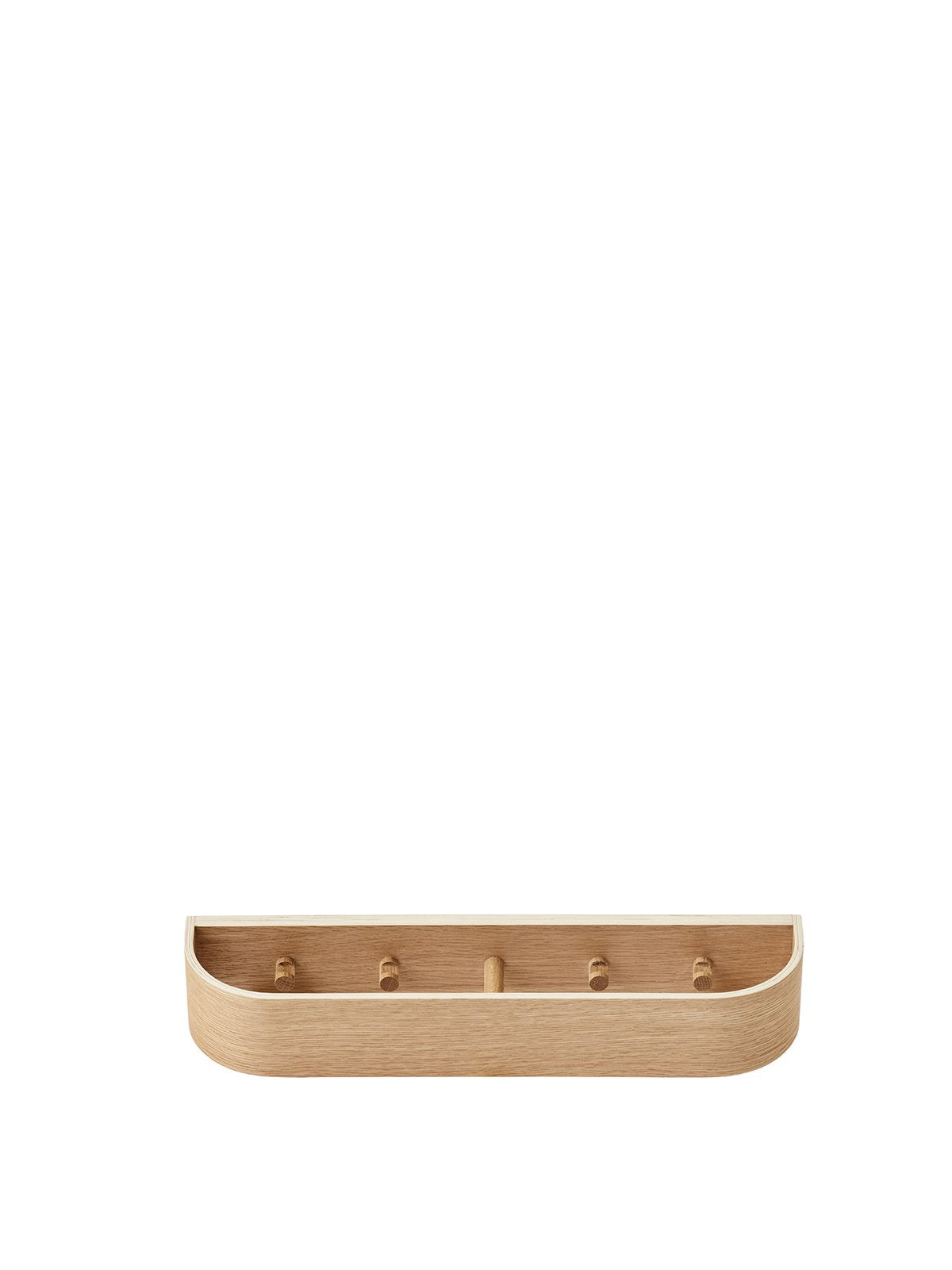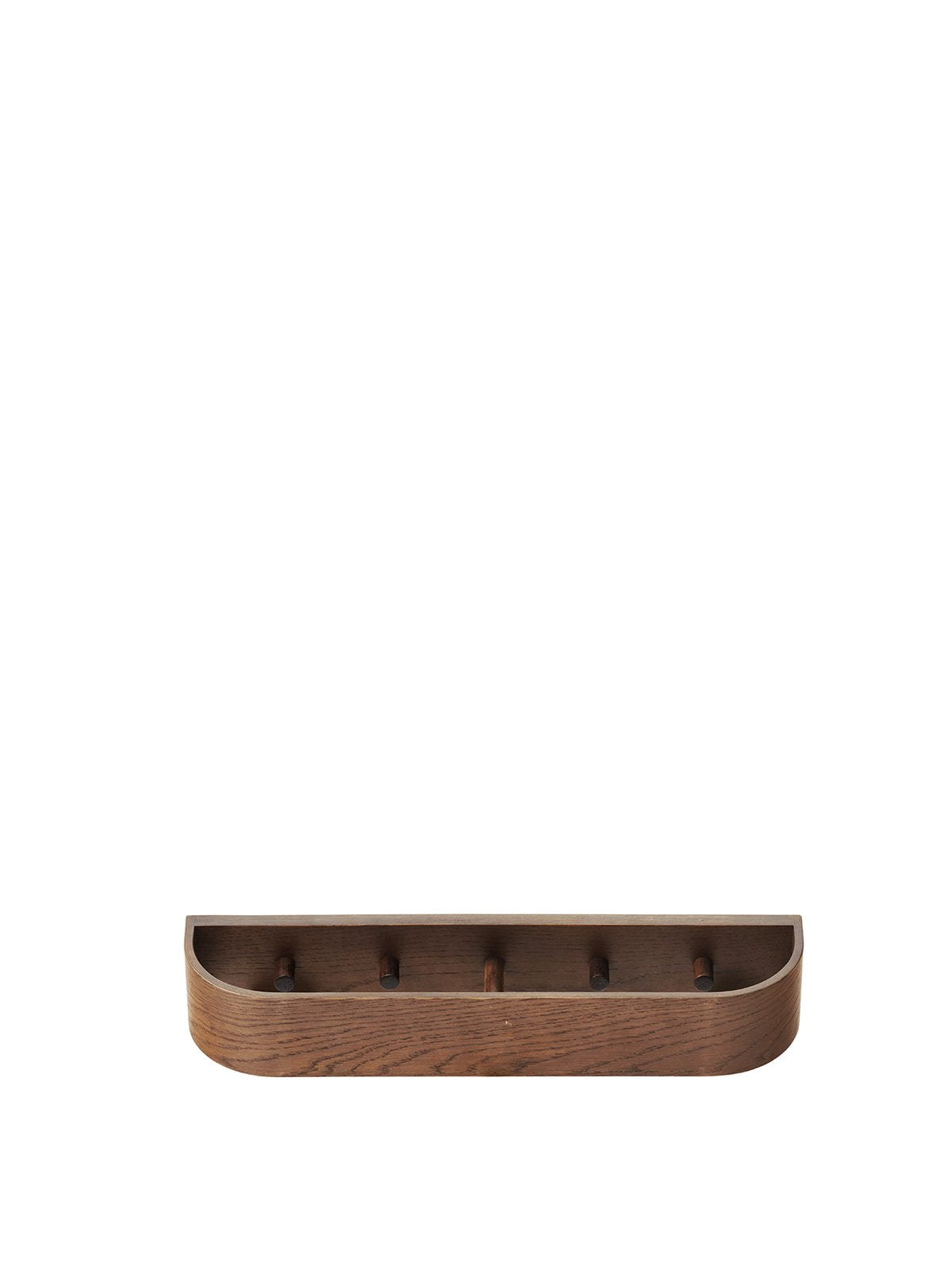 Audo Copenhagen - Epoch Rack
Ordering Furniture
Please contact us for more information 
▴ Please note this is a pre order item 
▴ Extra delivery costs apply.
▴ Please see our Furniture FAQ for details.
With its careful combination of gently rounded edges, warm wood and discreet functionality, the Epoch Clothes Rack offers streamlined storage for spaces large and small. Designed for MENU by Nina Bruun and crafted in natural or dark stained oak, the wall-mounted rack features hidden clothing hooks, and the space-saving design can be suspended alone or in rows of multiples.
50: H: 8 cm, W: 50 cm, D: 11 cm
79: H: 8 cm, W: 79 cm, D: 11 cm