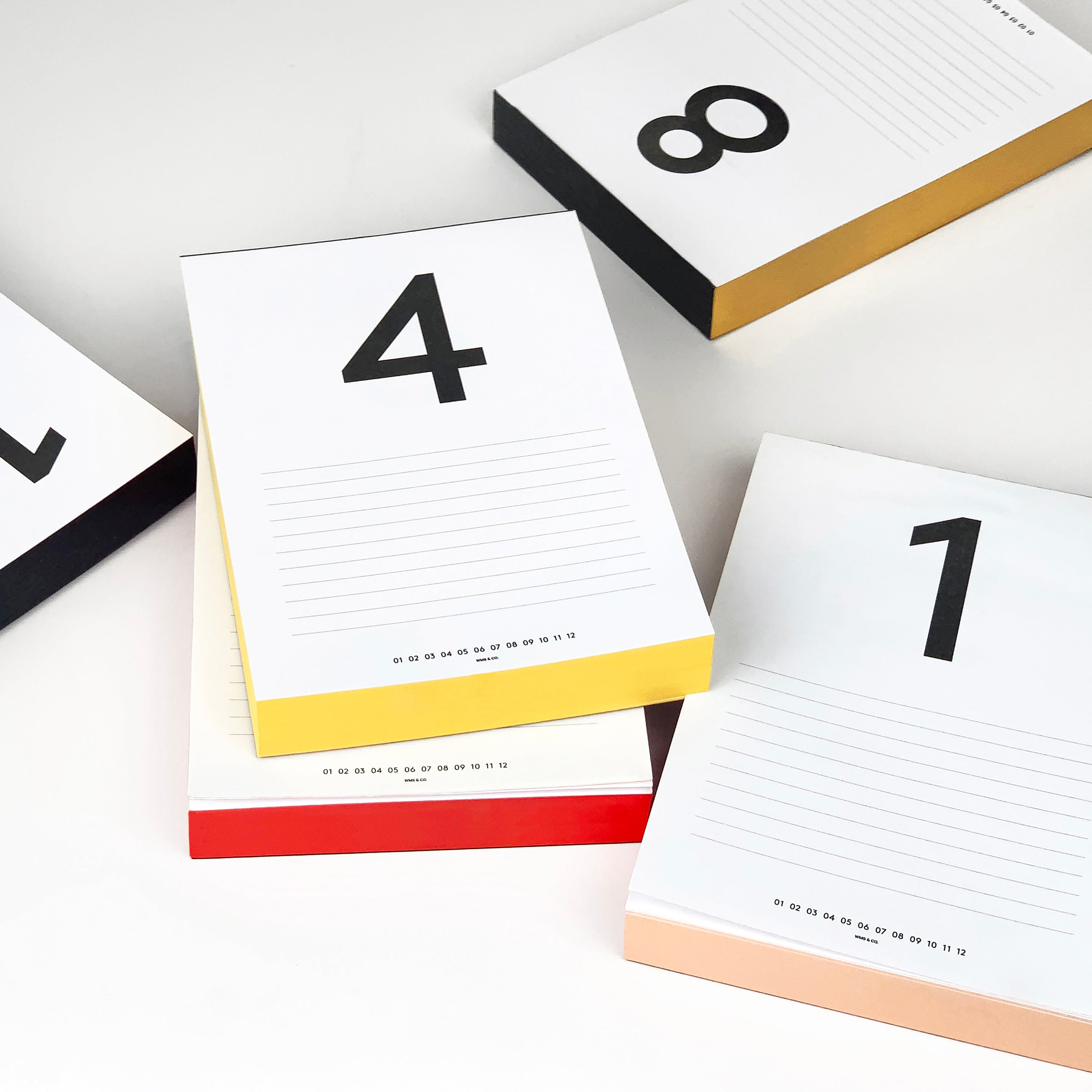 Daily Calendar Pad Yellow
Keep track of your days and daily to-dos with our calendar pad, a perpetual (non-dated) calendar that can be initiated at any time of year. Because sometimes you just need a fresh start.
Each page contains a large numeric date (numbered 1, 2, 3, 4,... through 31), lines to write notes, and a month indicator. It includes 6 months with 31 days in each and a summary overview calendar of dates for 2021-2026. 
Finished with a black glue spine, it's edged on 3 sides in 5 colorways that are timeless and also very right now.
5.5" x 8" 
FSC certified paper stock