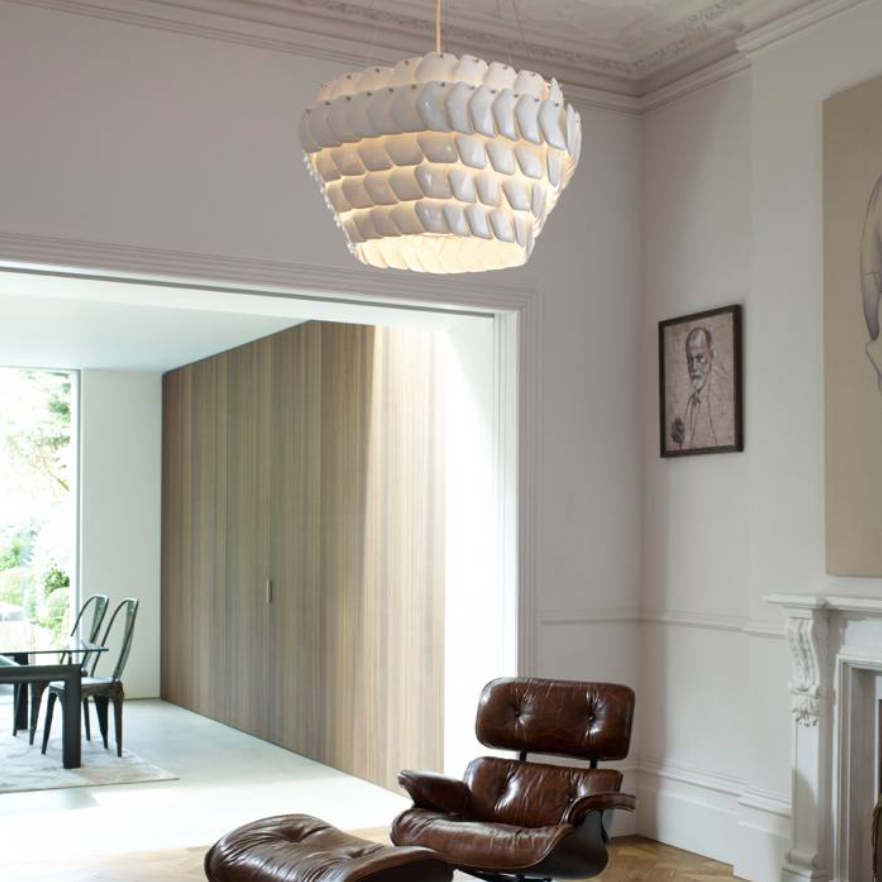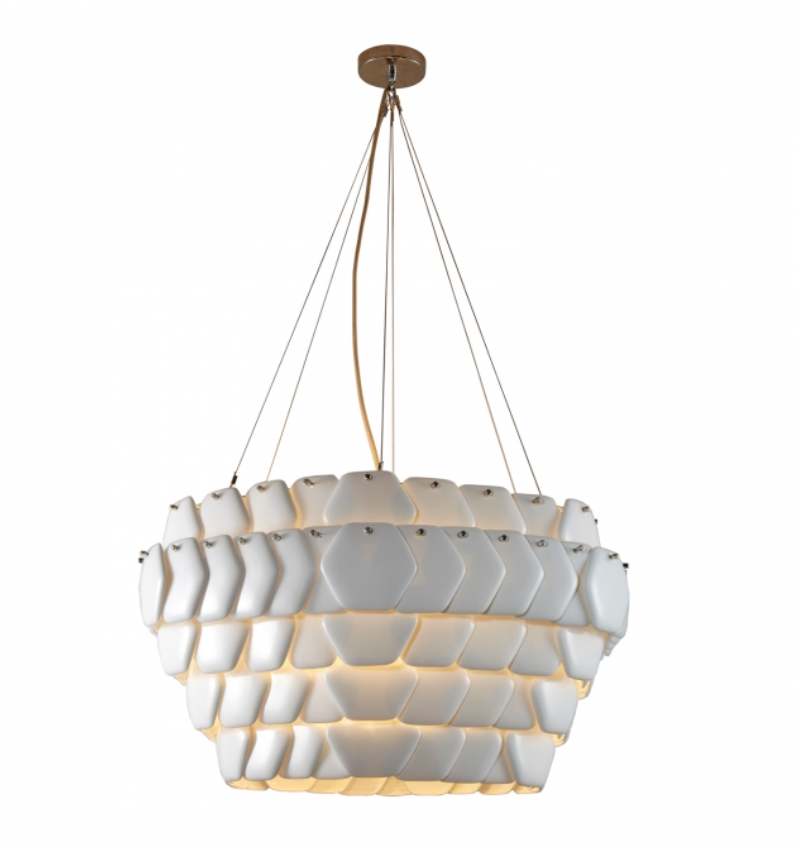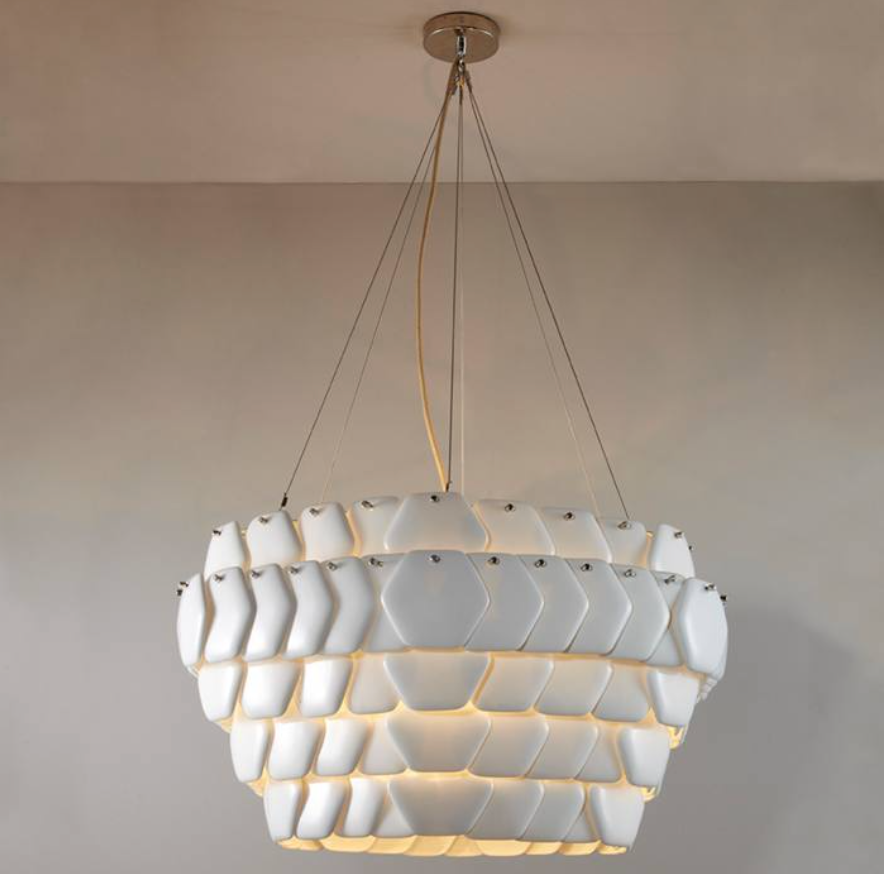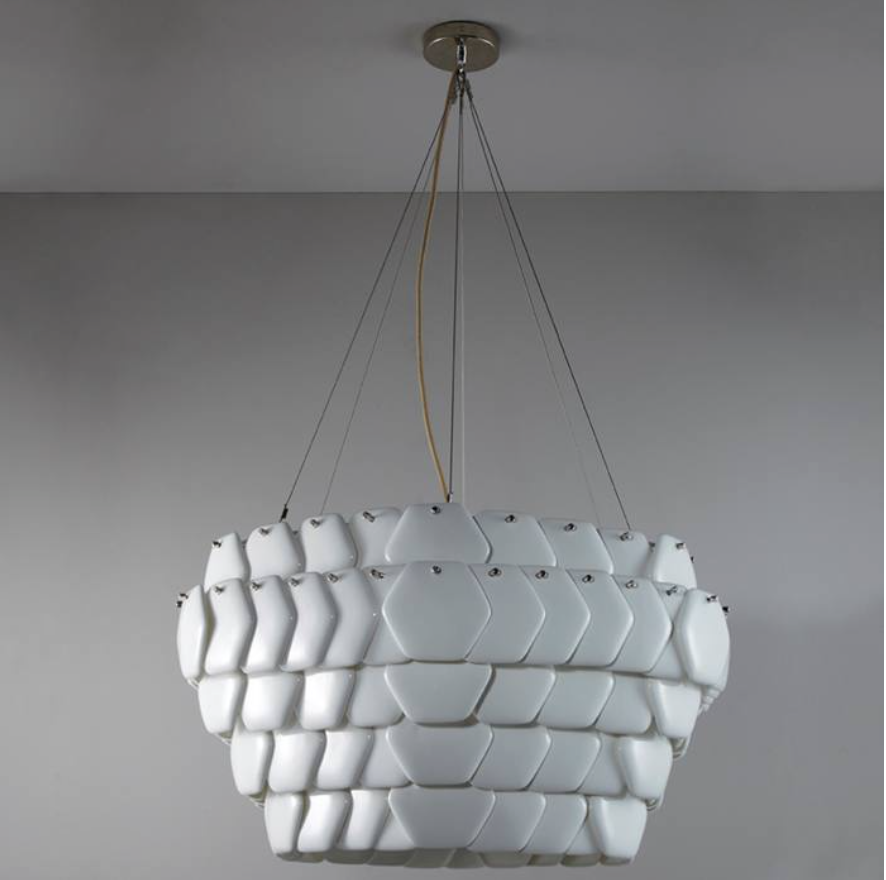 The Cranton Pendant is a magnificent statement piece, perfectly suited for hallways, bedrooms and sitting rooms. Eye-catching both when lit or unlit, there are two styles-the wider shaped Cranton Oval pendant and the deeper based Cranton Hexagonal pendant. Each version is made up of multiple, overlapping hexagon shaped bone china discs, which when lit, produce a warm, ambient light with striking forms and shadows.
H: 400 mm x W: 760 mm
Please note this item is pre-order this item will be delivered to all UK mainland addresses in 2 weeks.
Product Name:
Cranton Oval Pendant, Sand and Taupe Braided Cable
Light Bulb Fitting:
E27 x 6
Transformer:
Not required
Cable Type:
Sand & Taupe Cotton Braid
Suspension Type:
Stainless steel wire (SPMM0286)
Maximum drop:
2200mm (longer cable available on request)
Country of manufacture:
UK